Christian Danner does not see Sebastian Vettel being closer to winning
If success is what is needed to keep Sebastian Vettel at Aston Martin then Christian Danner has some bad news for the Silverstone team.
Vettel's 2022 season is not off to the best of starts, Aston Martin announcing on the eve of the season-opening Bahrain Grand Prix that the German will not line up on the grid having tested positive for Covid-19.
It is not yet known if the driver will be able to attend race two, the Saudi Arabian Grand Prix, as that takes place a week later.
But while Vettel recuperates, questions are being asked about the four-time World Champion's ability to get back to winning ways.
The driver is out of contract with Aston Martin at the end of this season and has made it clear that his future will depend on his results.
"Having had the cars that I've had so far, I'm mostly interested in winning and that will determine what the future brings," he said back in February.
But Danner fears the German's chances of a P1 this season are extremely slim.
"Vettel is just as far away from victory as last year," Speedweek.com quotes the former German race driver as having told the AvD Motor & Sport Magazin program.
But it is not so the much the team as the driver that has Danner worried.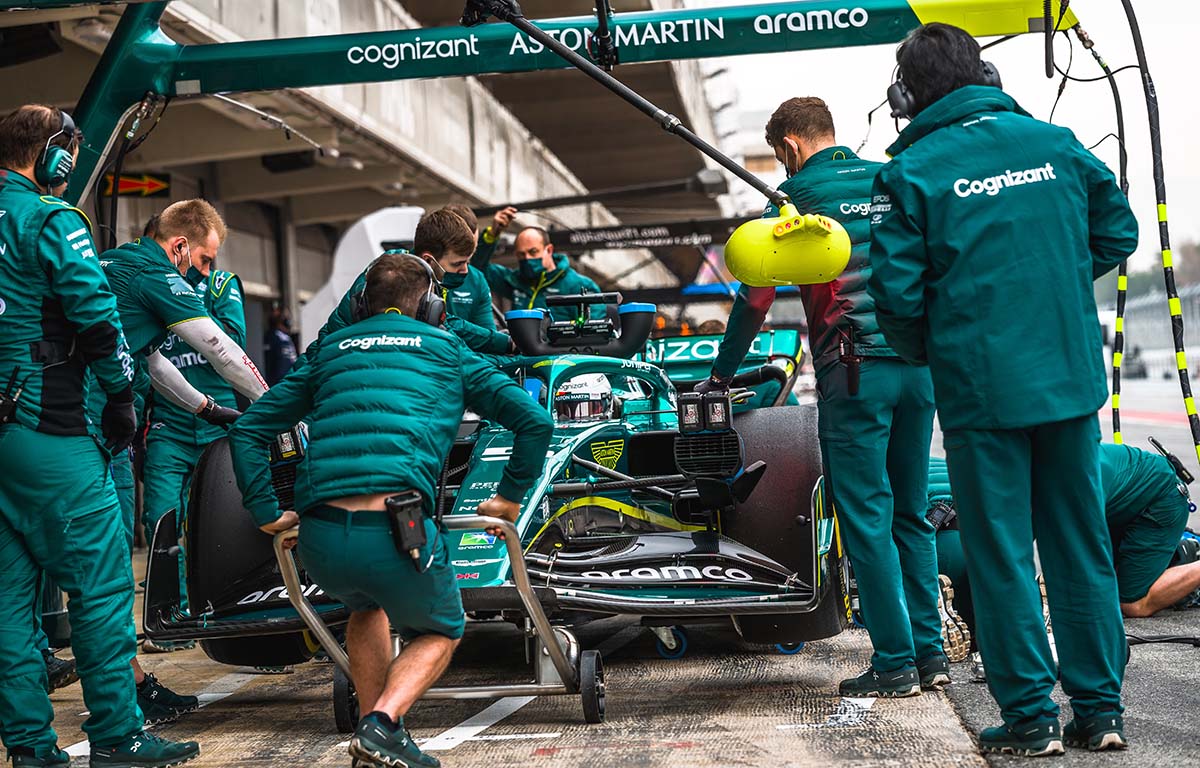 "I'm assuming it will be an important year for Vettel," he continued. "It is rumoured that he is already past his prime.
"In recent years, he hasn't attracted attention because of his driving highlights, but rather because of his mistakes."
But while he has questions about Vettel's ability on the track, he concedes the 34-year-old's work ethic is unparalleled.
"Sebastian is not the monument type," he said. "but he is going through his career as planned.
"He is a character of his own who has brought a lot of freshness and a touch of intellectuality to Formula 1."
The 63-year-old also has questions about the team, Aston Martin.
Lawrence Stroll brought Aston Martin, then known as Force India, in 2018 and has invested heavily in the Silverstone team including building a new factory and wind tunnel.
Stroll, though, concedes it will take years before those investments pay off, Danner doubts if they even make sense.
"For one thing, the team is still being set up," he said. "On the other hand, I doubt whether the investments really make all that sense."
Vettel has previously spoken of 2022 being the "true test" for Aston Martin to see whether or not their plans are actually progressing.
"The truth is the team is growing," the four-time former World Champion told reporters, including PlanetF1. "Obviously, having a shuffle in management is always a bit of a hiccup, or shake-up, and it will take time to overcome.
"But hopefully we manage to pull together and despite growing in size, becoming leaner or more efficient in our processes.
"I think this year will be a true test for us and we will see how good we are. Last year, we didn't show anything because we didn't focus on bringing any updates.
"Whereas this year, it's all about this set of regulations, this generation of cars and we will be able to show what we can produce, and we should be measured based on that."
PlanetF1 Verdict
Source: Read Full Article