Colin Kolles blames Stroll: The fish always stinks from the head
Former F1 team boss Colin Kolles has accused Lawrence Stroll of driving Aston Martin into the ground with the team going "nowhere" under his leadership.
So much so he reckons Sebastian Vettel doesn't really want to race for Stroll this season.
Canadian billionaire Stroll brought the Silverstone team back in 2018 and on Sunday in Saudi Arabia they recorded their first run of four races without a single point since 2009.
Kolles, who was with the team for several seasons until 2009, puts the blame entirely on team owner Stroll and his management style.
"It won't work anymore," Kolles told SPORT1.
"You have a team owner who thinks he is the team boss, who knows everything better and thinks he should put his son up front with all his might.
"For me, that is the completely wrong approach.
"The fish always stinks from the head. I can see the racing team going nowhere.
"As long as Mr. Whitmarsh is in charge and Mr. Stroll doesn't see that he should be staying at home and only giving budgetary guidelines and letting people work who know their stuff and get the right people to lead the team, it will never work in life."
Former Aston Martin team boss Otmar Szafnauer left the team in January this year, citing Stroll's micromanagement as one of the reasons for his departure.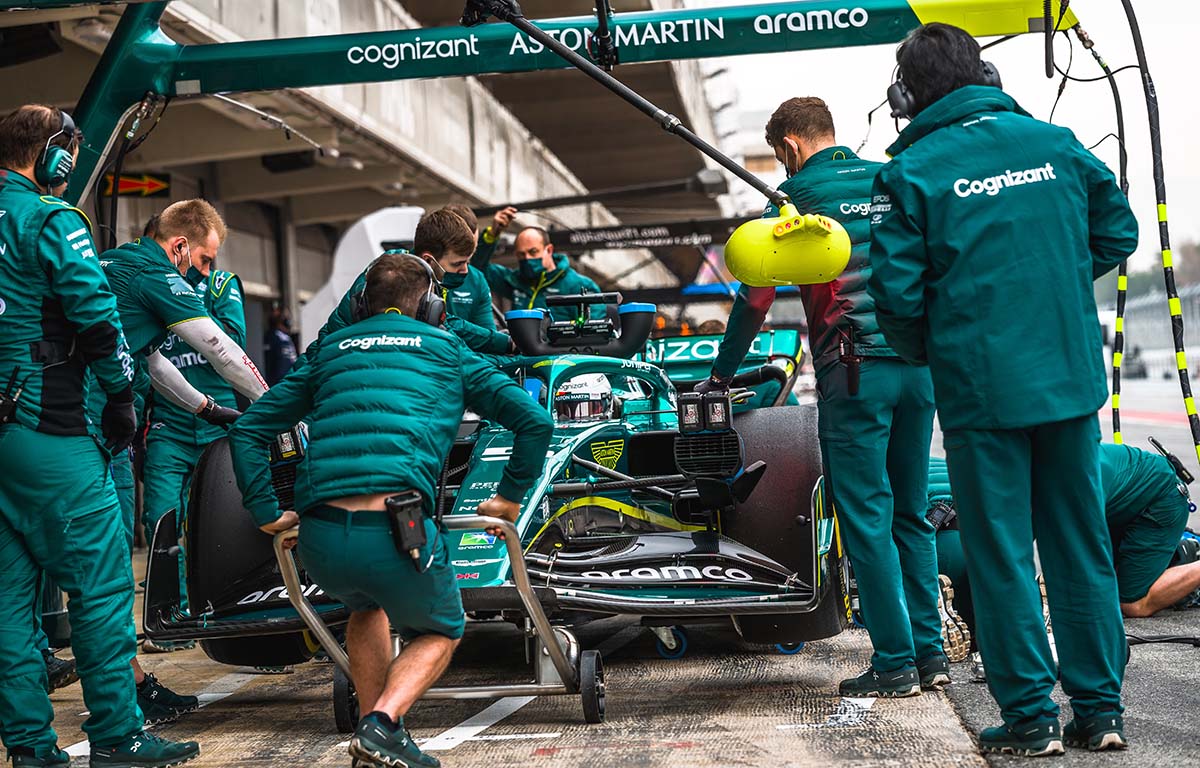 Kolles believes Stroll is wanting success to fast, and that is something that takes time.
"If someone thinks they'll get into Formula 1 and be in the front ranks overnight, then it won't work that quickly," he said.
"You have to have a plan. You could have had the plan that new rules would come in 2022 and work on them. However, Mr. Stroll decided a few years ago that it should now be done quickly, no matter what the cost."
Money is one thing Stroll has, the Canadian investing heavily in the team including a new factory and wind tunnel.
"There have been many investors who have tried to tell me that they know how business works," Kolles continued. "Then I said that may be, but I think Formula 1 is a bit different.
"I used to tell them if you take a million of any currency and throw it on a fire, the money will burn up just as quickly as in Formula 1 if you don't know what you're doing.
"And that is the case that is happening at Aston Martin."
So much so that he reckons Vettel doesn't really want to race for the team.
The German missed the opening two races of the season with Covid but the Romanian seems to wonder if there is not more behind his absence.
"I don't think he wants to drive at all," he said. "He just doesn't want to do that to himself.
"That's certainly a very daring thesis, but I'm sure that he thinks a lot about whether he's still going to do it."
Vettel's contract with Aston Martin expires at the end of this season with the four-time World Champion having made it clear that whether he continues in Formula 1 will depend on this year's results.
Source: Read Full Article