Daniel Ricciardo would prefer Le Mans entry to Indy | F1 News by PlanetF1
If the opportunity came about, then Daniel Ricciardo is leaning towards taking part in a 24 Hours of Le Mans rather than the Indy 500.
Both events are seen as crown jewels in the motorsport calendar, and along with the Monaco Grand Prix, the Indianapolis 500 and 24 Hours of Le Mans form what is known as the 'Triple Crown of Motorsport'.
Ricciardo already has the Monaco GP win under his belt, so out of the remaining two challenges, which one is most tempting for the Honey Badger?
Well, he is certainly leaning towards Le Mans, citing a fear of ovals which puts him off the Indy 500 slightly.
McLaren are now a full-time entrant in the IndyCar Series, and have previously fielded Fernando Alonso in the 2017, 2019 and 2020 stagings.
"Basically that sounds great, but oval scares me a little, I want to be completely honest. Indy would be cool, but maybe first with a test," Ricciardo told Speedweek.com when asked about competing in the Indy 500.
"I found Fernando's performance impressive, and I imagined how I would do there. Maybe one day I'll try. I mean, you have to turn left four times per lap – how difficult can that be?"
So, in all seriousness, Ricciardo would prefer Le Mans, an event which McLaren would like to return to and chase further glory. The British manufacturer won the event back in 1995 on their very first attempt.
"Some of my colleagues have already tried it, and I'm attracted by the idea that you share a car with team-mates," said Ricciardo when asked why he favours Le Mans.
"As a GP driver you don't lay all your cards on the table, but at Le Mans you have to share all your secrets with your colleagues. I'd love that kind of collaboration. Competing in a 24-hour race would also push me to the limit physically and mentally."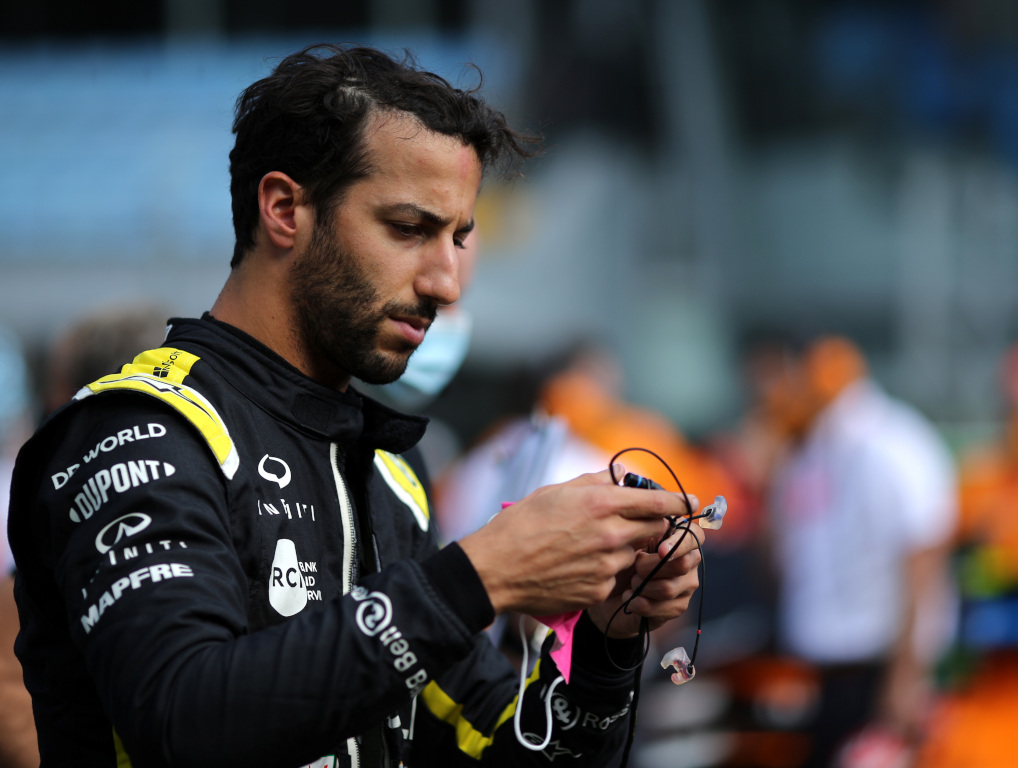 Sign up to the official Formula 1 store and save 10% on your first order!
Current McLaren team principal Andreas Seidl, formerly team principal of the Hybrid Porsche LMP1 Program, said he has had his eye on Ricciardo in the past, and indeed back in 2015 Ricciardo did hold talks with Porsche.
And the pair now have the chance to work together at McLaren following Ricciardo's move from Renault.
"Daniel was always one of the drivers I had my eye on," said Seidl.
"I like the way he races, and I've always found it refreshing what a positive aura he has. Now we will be able to work together and I am looking forward to that."
Ricciardo has confirmed that talks have taken place over a possible McLaren-backed appearance in the Bathurst 12 Hour, the marque round of the Australian GT Championship.
"I've already had some conversations about Bathurst with him [McLaren Racing CEO, Zak Brown], actually," said Ricciardo when appearing on the Australian Grand Prix Corporation's In the Fast Lane podcast.
"Working on it, working on it."
Follow us on Twitter @Planet_F1, like our Facebook page and join us on Instagram!
Source: Read Full Article