David Coulthard finds Pirelli era 'confusing' and 'boring'
Ex-F1 driver David Coulthard does not like how reliant the series has become on tyre management with Pirelli.
Pirelli became Formula 1's exclusive tyre supplier as of the 2011 season, but the goal to make races more unpredictable and varied strategically has struggled to come to full fruition.
Over the years teams and drivers have become well-trained at tyre management, allowing them to slow the rate of degradation from the Pirelli rubber.
And this approach to Formula 1 racing does not sit well with Coulthard, who worked with various tyre suppliers throughout his career.
"I've driven on Goodyears, Bridgestones, Michelins and actually none of them were what I would call 'bad tyres'," he told RaceFans.
"There was obviously times where either Bridgestone or Michelin had a circuit advantage. But they were great companies to work with, pushing the boundaries, lots of new tyre developments.
"We never spoke about thermal degradation. We never spoke about '[you] can't push the tyres'. They peaked when they were new, they dropped off, maybe you got some graining, maybe you got some blistering, but they were tyres.
"This whole Pirelli era is just confusing to me and boring to me to have to talk about, and super-boring for me to have to listen to the drivers going 'I was trying to avoid pushing too hard on the tyres'."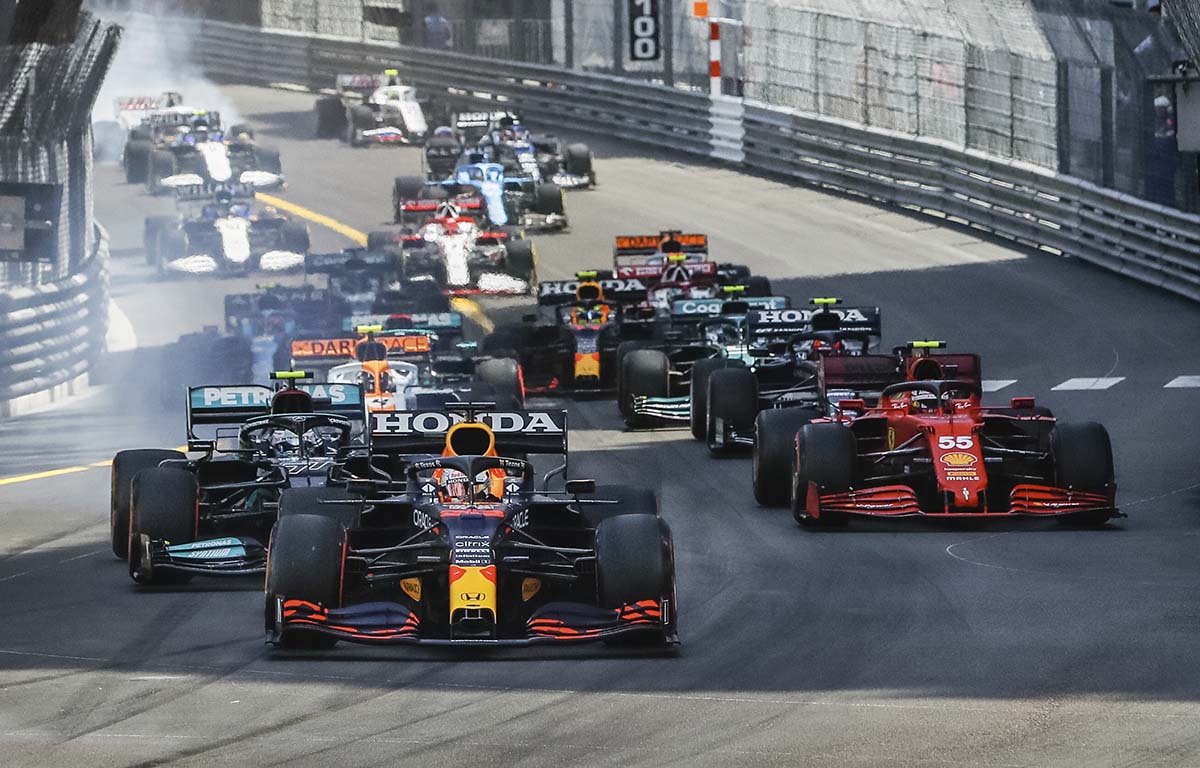 F1 TV are offering PlanetF1 readers 10% off their Access and Pro subscriptions! Click here and use the code PLANETF10 at checkout*
*offer expires midnight on Sunday, June 6
The so-called Formula 1 'tyre war' ended after 2006, the final season where Bridgestone and Michelin both served as tyre suppliers but, as recently as 2020, Lewis Hamilton called for a return to multiple suppliers to push Pirelli.
And as Coulthard pointed out, there are plenty of other 'wars' going on in Formula 1, yet tyres are not one of them and this is the area which draws so much criticism.
"We've got engine wars, we've got chassis wars, we've got driver wars and then we've got one single tyre manufacturer, where all the drivers complain about the tyres," he stated.
"I would rather go to Avons or Goodyear or something and they just have two generic compounds but good tyres and then we don't have to listen to the bulls**t."
Follow us on Twitter @Planet_F1, like our Facebook page and join us on Instagram!
Source: Read Full Article