Ferrari confirm support for sprint race plan | F1 News by PlanetF1
Ferrari team boss Mattia Binotto supports the idea of sprint races in Formula 1, believing it would lead to unpredictable races.
A concept that has failed twice before, the third time around sprint races appear to be a very real possibility for Formula 1 in the near future, now that the idea of contesting them with reverse grids has been scrapped.
The general consensus throughout the grid is that sprint races would be a good addition to Formula 1, as long as they do not make the series feel artificial, but Binotto would want them to serve the purpose of making the races exciting and throwing up some unpredictable results.
"We are obviously very engaged in the discussions with F1 and the FIA," Binotto is quoted by GPFans.
"We believe that changing for more spectacle and eventually for unpredictable races will be great. I think we are practical in discussions.
"We support a change because that change will somehow achieve the goals and the objectives I just mentioned.
"The discussion, at least for the moment, seems to be promising for a good output but still I think we need to look at all the details. Details will make a difference in this respect.
"The work has to continue and hopefully we will find a good solution."
Charles Leclerc believes that sprint races should at least be trialed, and then the deeper details can be discussed.
"I think it should be tried at least, then we need to understand how all of this will work with the points etcetera," he explained.
"I think the most important thing is that the main race remains the main race and that the value of the main race doesn't go down.
"I think this is the main point on my side but it might be interesting to try it at least to have shorter races where we can attack more. I would be happy to try it."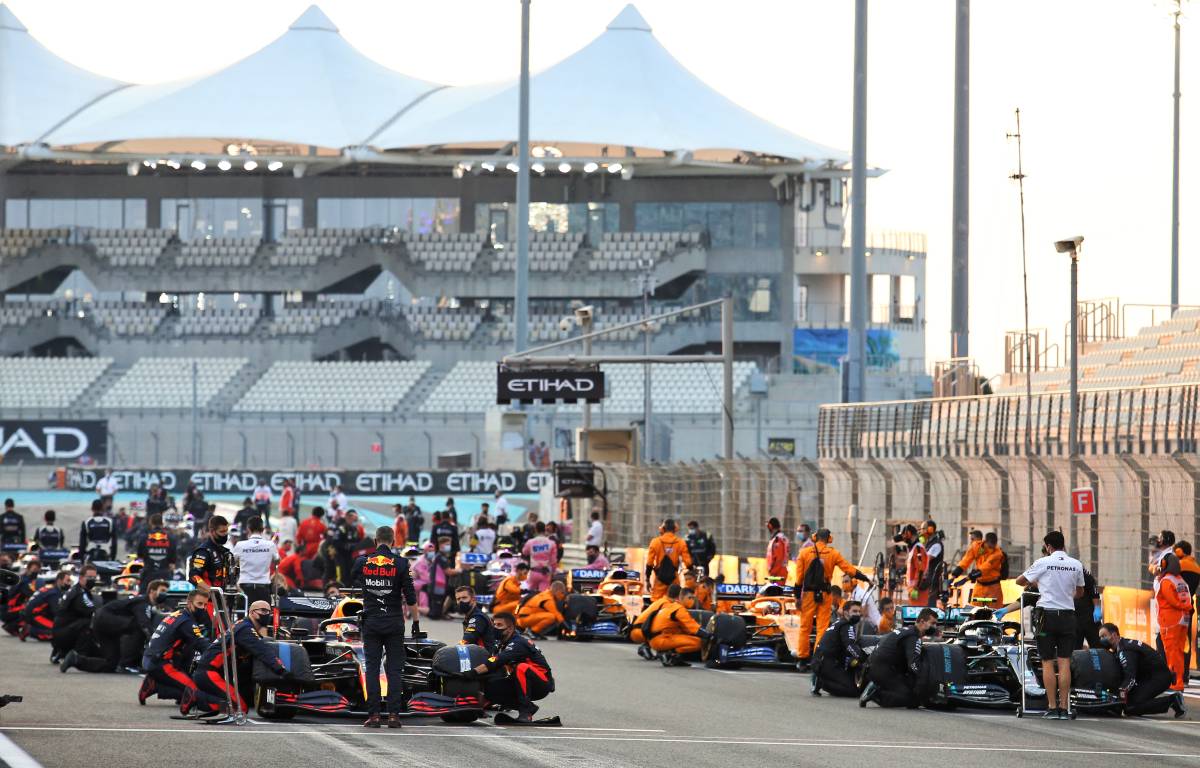 Get your hands on a Ferrari Checkered Flag T-Shirt made by Puma!
Carlos Sainz also felt it was "super-important" that the main grands prix was not devalued by sprint races.
"It is one of those things that until you get a first go at it you will never know exactly how it goes," said the new Ferrari recruit.
"I personally think it is super-important that the main race, the grand prix, doesn't lose value.
"I think it is a bit dangerous that sometimes there can be two winners out of a grand prix weekend and we need to make sure that there is only one winner if we are going to do a double race.
"If there is a year that we should try it, I think it is 2021. With the future ahead, I think it is a good opportunity to try these kinds of things and see how it goes. Let's see."
Follow us on Twitter @Planet_F1, like our Facebook page and join us on Instagram!
Source: Read Full Article