Formula 1 make racing in Africa a 'priority' | F1 News by PlanetF1
Formula 1's global director of race promotion, Chloe Targett-Adams, has said returning to Africa is a "priority" for the series.
As Formula 1 expands to a record race calendar, a continent that continues to be overlooked is Africa. Not since 1993 has there been a South African Grand Prix, the last time Formula 1 visited Africa.
But recently, new Formula 1 chief Stefano Domenicali said a return to Africa was on the cards and Targett-Adams, who is in charge of finalising the deals with race promoters, took that a step further by saying it is the series' "priority".
"I completely agree with Lewis [Hamilton], Africa is a continent we don't race in and that's just wrong," Targett-Adams told a Blackbook online seminar.
"It's somewhere we very much want, it's the priority. We've been in talks with possible options for a few years.
"And we are hoping that ultimately, we will be able to achieve a race there in the kind of near to mid-term.
"Alongside Africa, the US remains a clear strategic priority. We've got a great race in Austin now, where we are looking forward to working with our promoter hopefully for some more years to come.
"But we are looking at a second race opportunity, a destination location, and looking to build up that US race proposition.
"Equally Asia, we've made no secret of the fact that also is a key priority."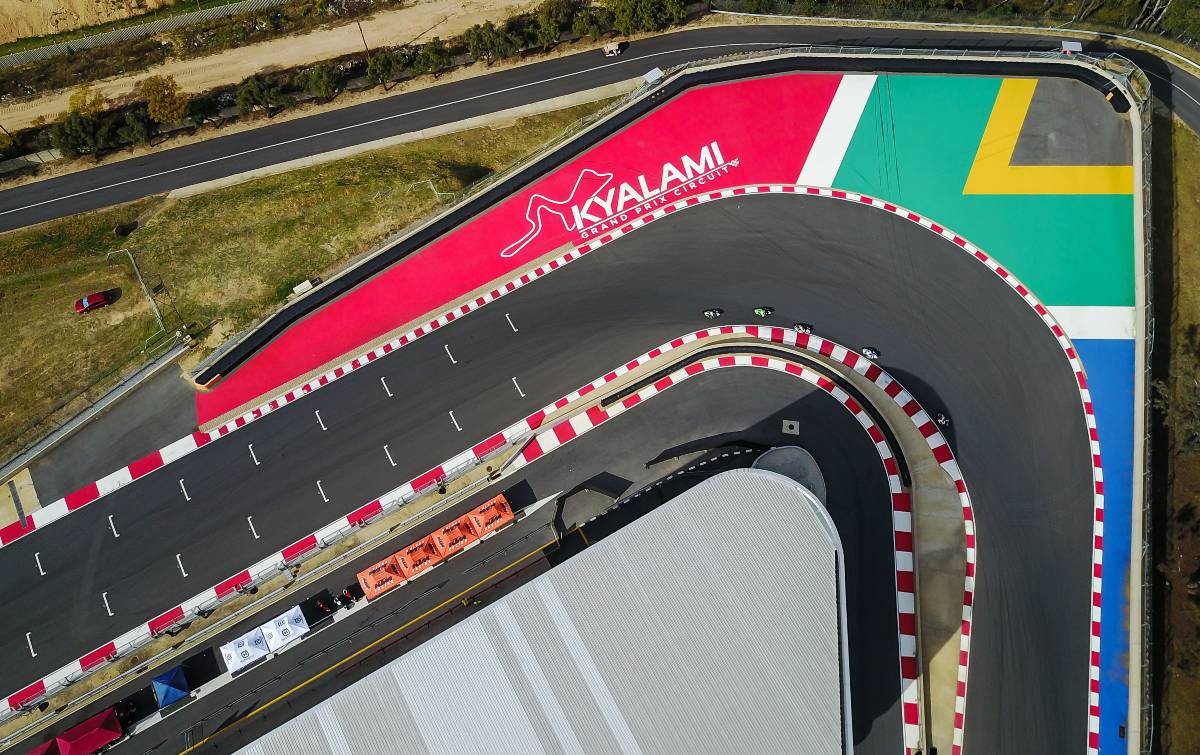 Check out the brand new Puma range on the official Formula 1 store!
Finding space on the calendar for any new races could well prove a challenge with 23 races already on the schedule, and recently McLaren Racing CEO Zak Brown stated his support for the idea of a rotating calendar to give more nations a grand prix.
Targett-Adams said this is an "interesting concept".
"We're a global series, we're fortunate there's a lot of interest. Equally, there are limited spaces on the calendar," she said.
"So that's when we look at, without wanting to leave any of the cornerstones of the calendar behind, or longer-term relationships, how do we manage that opportunity of bringing on these new locations and being able to reach fans in those areas?
"Which is where the kind of alternation of existing circuits becomes quite an interesting concept.
"And working through that, Africa, US and Asia is where we are wanting to target in terms of new races at this moment in time."
A new venue which was set to join the Formula 1 calendar but is now in serious doubt is Vietnam. The 2021 event was cancelled, the second year in a row this has happened, but Targett-Adams was clear the Vietnam Grand Prix is not finished.
"Vietnam is an incredibly exciting race location for F1," she explained.
"Hugely young demographic in the country, vibrant business sector, somewhere we are very excited to race.
"And 2020 was to be the first race, with an amazing circuit built on the outskirts of Hanoi. And then, totally understandably, nobody wants to launch a first race in the middle of a pandemic.
"We are working through some localised issues with some change in government going on as well, so we just decided and agreed with our promoter, Vingroup, that 2021 just wasn't the right timing for that.
"So we continue to work through with them, and longer term we'd obviously still relish the opportunity to have a race in Vietnam. So we are hoping we'll get there eventually."
Follow us on Twitter @Planet_F1, like our Facebook page and join us on Instagram!
Source: Read Full Article