Haas' Kevin Magnussen suffered "not normal" downforce loss at Albert Park
Kevin Magnussen says the loss of downforce when very close to a car ahead is now worse than with the old F1 cars.
In the coming years, Formula 1 wants to move away from the overtaking aid DRS, with these new cars designed to allow drivers to follow closer and attempt more overtakes.
It was not a positive sign that a group of drivers felt more DRS was needed in Australia, with four zones becoming three on the Saturday due to safety worries, while the experiences of Haas' Magnussen were cause for even greater concern.
He explained the loss of downforce he was suffering when very close to a car ahead was worse than with the past generation of F1 machinery.
Focusing in particular on the entry to Turn 9, he said, quoted by Motorsport.com: "There was just nothing left, I had no downforce at all.
"It's fine if you are a car's length behind someone, but as soon as you are very close it's even worse than with the previous generation of cars. For racing, it's better now though. It's easier to attack."
Magnussen was locking both tyres as he went into Turn 9, calling this "not normal".
Asked if he had experienced these downforce problems before in the current car, Magnussen replied: "Not in this way. When I tried to brake at the ninth corner, I locked both tyres at high speed. It was not normal."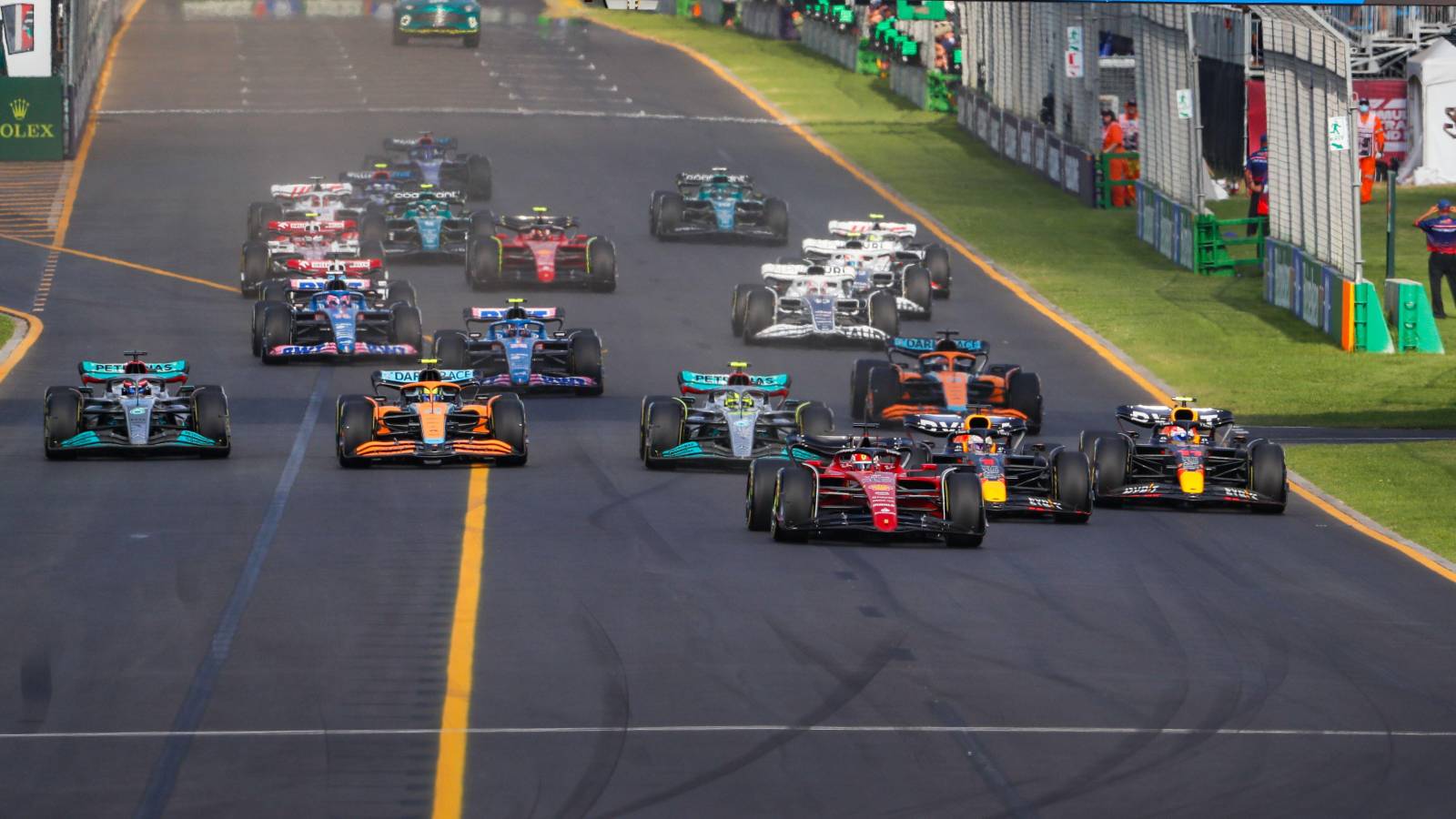 In the two years between Formula 1 visits, Albert Park underwent modifications with the aim of producing more overtaking action once the series returned for the 2022 Australian Grand Prix.
Daniel Ricciardo was one of the drivers consulted in the changes for the track that hosts his home race so when the race weekend was complete, did he find them to be a success?
Well, the Australian admitted to running a pretty lonely second half of the race in his McLaren on the way to P6, but while he said he needed to watch the race back his feeling is progress was made considering the limitations a street circuit has when it comes to design.
"I think a step has been made, but I drove a pretty lonely second half. It felt similar to previous years," said Ricciardo, quoted by Motorsport.com.
"I'm sure there were more overtakes. Of course, it remains a semi-street circuit, so making adjustments is only possible up to a certain point. So you have to do your best with what you have.
"It's a step in the right direction but I'd have to watch the race again to see if it has really improved."
Ricciardo added his name to the list of drivers who felt keeping a fourth DRS zone would have helped.
"Maybe adding the fourth zone would have made it better," he confirmed.
Source: Read Full Article