Honda upgrade not doing much for Red Bull
The early signs from the Spec 3 Honda engine weren't too great for Red Bull in their mission to catch the runaway Mercedes pair.
Here's how Friday running played out at the Circuit Paul Ricard…
Renault made sure to shut down any conspiracy theories early…
NEWS ?: We will introduce a new Spec B ICE this weekend on Daniel's car. This ICE represents a good step forward on performance. Nico will take his new engine at a future race, but as he will incur a penalty for exceeding the three ICEs permitted per year, […] pic.twitter.com/aa7PasQFOq
— Renault F1 Team (@RenaultF1Team) June 21, 2019
Nicholas Latifi was back behind the wheel of a Williams, this time replacing George Russell for FP1.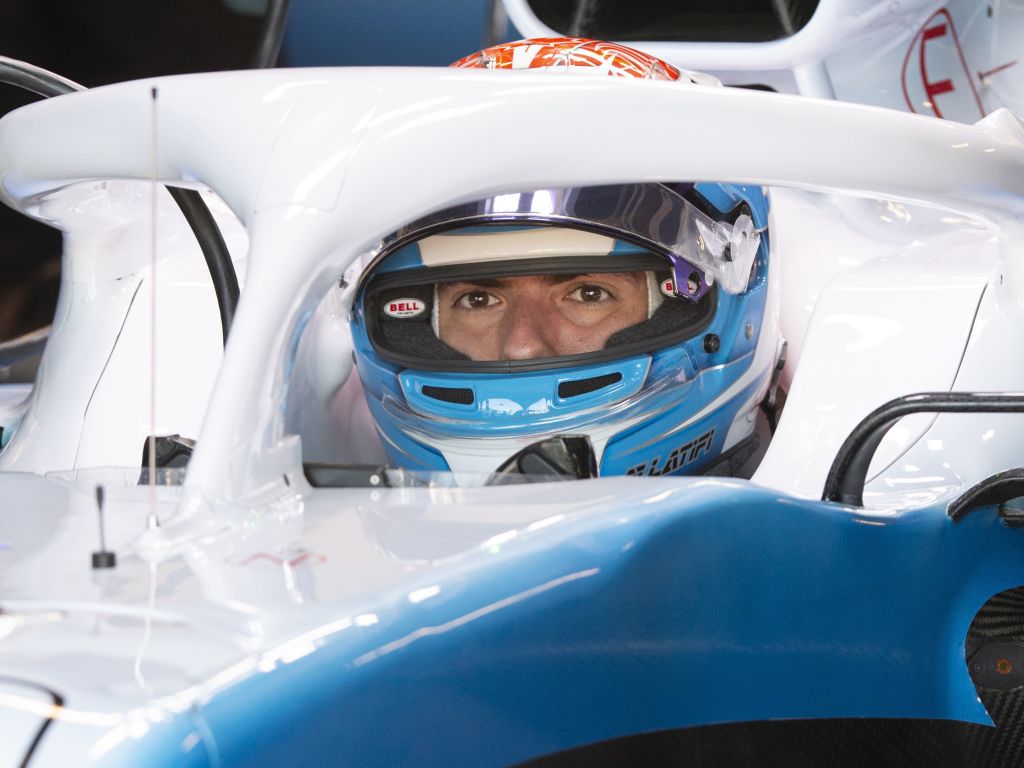 Most of the grid decided to play the waiting game, but Ferrari headed out for some early running.
Early days in FP1, but @Charles_Leclerc is on top of the time sheets
He posts a 1:35.822 as he stretches the SF90's legs #F1 #FrenchGP pic.twitter.com/xv4TfD0rl6
— Formula 1 (@F1) June 21, 2019
The top runners began to awaken – Valtteri Bottas pumped in a 1:34.695 to take over P1. His team-mate Lewis Hamilton and Red Bull's Max Verstappen were also looking handy around Paul Ricard.
#FP1 40/90 MINS: Times changing everywhere!
Both @LewisHamilton and @ValtteriBottas trading times at the top with other teams whilst the @PaulRicardTrack continues to rubber in.
1️⃣ #VB77 ⏱ 1:34.500s
3️⃣ #LH44 ⏱ 1:34.864s#UnfairAdvantage ?? #FrenchGP #F1 pic.twitter.com/eqdTYg2pA0
— Pure Pit Wall (@PurePitWall) June 21, 2019
The Dutchman pushed a little too hard as he spun the RB15 heading into Turn 8.
Spin cycle ?#F1 #FrenchGP ?? @Max33Verstappen pic.twitter.com/pso8R1ks6V
— Formula 1 (@F1) June 21, 2019
The Mercedes pair stretched their advantage at the top, while Charles Leclerc improved to P3.
#Charles16 clocking 1:33.111 #FP1 #FrenchGP ??
— Scuderia Ferrari (@ScuderiaFerrari) June 21, 2019
Pierre Gasly joined his Red Bull team-mate in taking a spin across the run-off.
Gasly loses the rear and spins – both Red Bulls struggling to keep it in a straight line!#FrenchGP #F1
— Lights Out ●●●●● (@LightsOutF1Blog) June 21, 2019
A Mercedes one-two. Wow.
??? FP1 Result:
1. Hamilton (1:32.738)
2. Bottas (+0.069)
3. Leclerc (+0.373)
4. Verstappen (+0.880)
5. Vettel (+1.052)#FrenchGP #F1 pic.twitter.com/YFMpfSscei
— Lights Out ●●●●● (@LightsOutF1Blog) June 21, 2019
More to follow…
Follow us on Twitter @Planet_F1 and like our Facebook page.
Source: Read Full Article