Imola want strong Ferrari at Emilia Romagna GP | F1 News by PlanetF1
Former Minardi founder and Imola president Giancarlo Minardi hopes Ferrari can return to form on home soil in 2021.
With the Australian Grand Prix pushed back until March, Bahrain has become the new season-opener with Imola installed as Round 2 having hosted the 2020 Emilia Romagna Grand Prix.
It was the first time that Formula 1 had visited the venue since 2006, but in what was a poor 2020 campaign for Ferrari Charles Leclerc finished P6 in the Emilia Romagna GP, one of three home races for Ferrari in 2020, while Sebastian Vettel failed to make the points.
But Minardi, who is the new president of the Imola board, hopes Ferrari can return to form and put on an improved showing in the 2021 Emilia Romagna GP.
"We will be the first GP in Europe, the season will still be open. And so, since dreaming costs nothing, as a sportsman I hope to see Ferrari close to the teams to beat," Formulapassion.it quote him as having told the Il Resto del Carlino.
"That way the public will have fun, whether in the stands or at home in front of the television.
"I have raced, on the other side of the table, 21 GPs out of 26 at Imola. A long history, with ups and downs. But the race I remember most fondly was definitely the first one, in 1985. It was the third Grand Prix of the season: seeing so many yellow and blue Minardi flags, with the tricolour, made quite an impression on me.
"There were our friends from the clubs, and more or less illegal encampments along the bends that have made Formula 1 history. Something that can no longer be repeated, thinking about today.
"This region has a lot to offer. History and culture linked to the world of two and four wheels: there is no other place like it."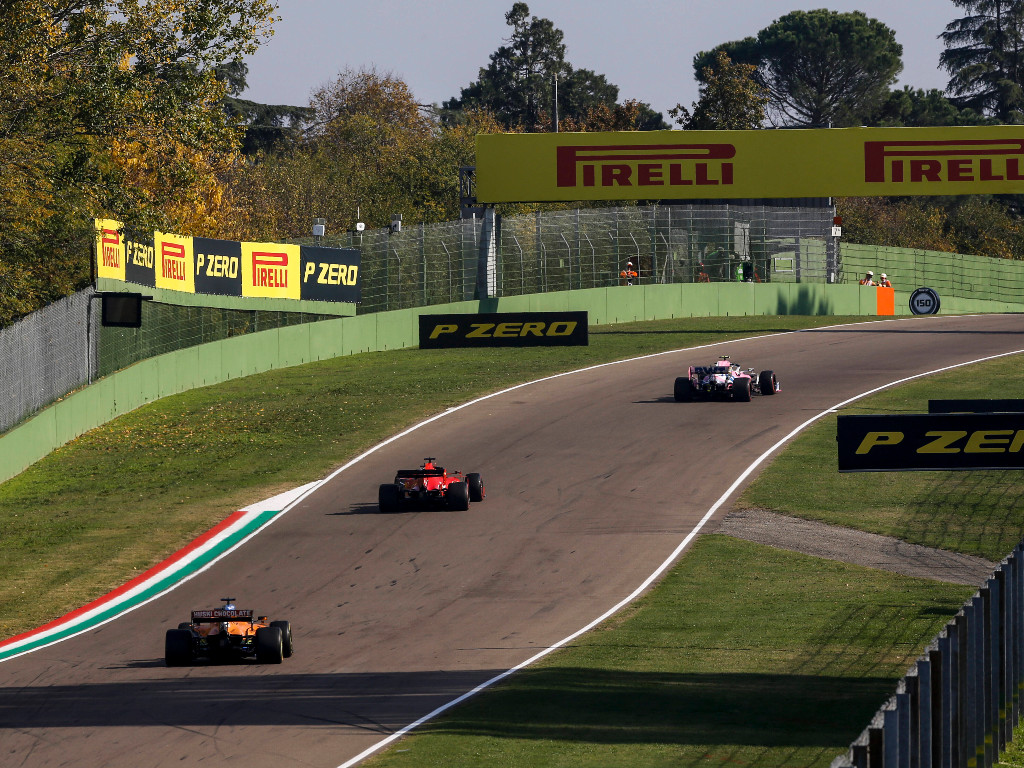 Driver and team face coverings are available now on the official Formula 1 store!
With the situation remaining unclear over whether or not fans could be present at the 2021 Emilia Romagna GP, Minardi said they are open to every possibility and have plans in place.
"I don't think that in April there will be activities going on, but on our side we are ready for anything thanks to the experience of those who preceded me and the technical staff of Formula Imola," he explained.
"It is clear that things change, depending on the solution chosen, but already being able to include Imola in the calendar is a source of pride."
Follow us on Twitter @Planet_F1, like our Facebook page and join us on Instagram!
Source: Read Full Article