Jenson Button not certain "naturally gifted" Max Verstappen is the best F1 driver
Jenson Button, the 2009 World Champion, sees a natural gift for racing in Max Verstappen – but is not certain he is the best talent in Formula 1.
Verstappen's talent was clear as soon as he first appeared on the grid in 2015, at that stage aged only 17.
It was not until 2021 though that he had his first opportunity at becoming Drivers' Champion, with the Red Bull RB16B proving to be a challenger that could compete at the very front of the grid.
And come the end of one of the most thrilling title battles in F1 history, it was Verstappen who emerged as World Champion for the first time.
In doing so, he denied Lewis Hamilton a record eighth Drivers' Championship, while at the start of 2022 Verstappen has come flying out of the blocks as a title contender once more, he and Charles Leclerc boasting a win apiece after two races featuring thrilling battles between the pair.
So is Verstappen the elite talent of the Formula 1 grid?
That was put to Button, who made it clear there is natural ability aplenty when it comes to Verstappen.
But to say he is the best right now or in Formula 1 history, that is something he could not say with confidence.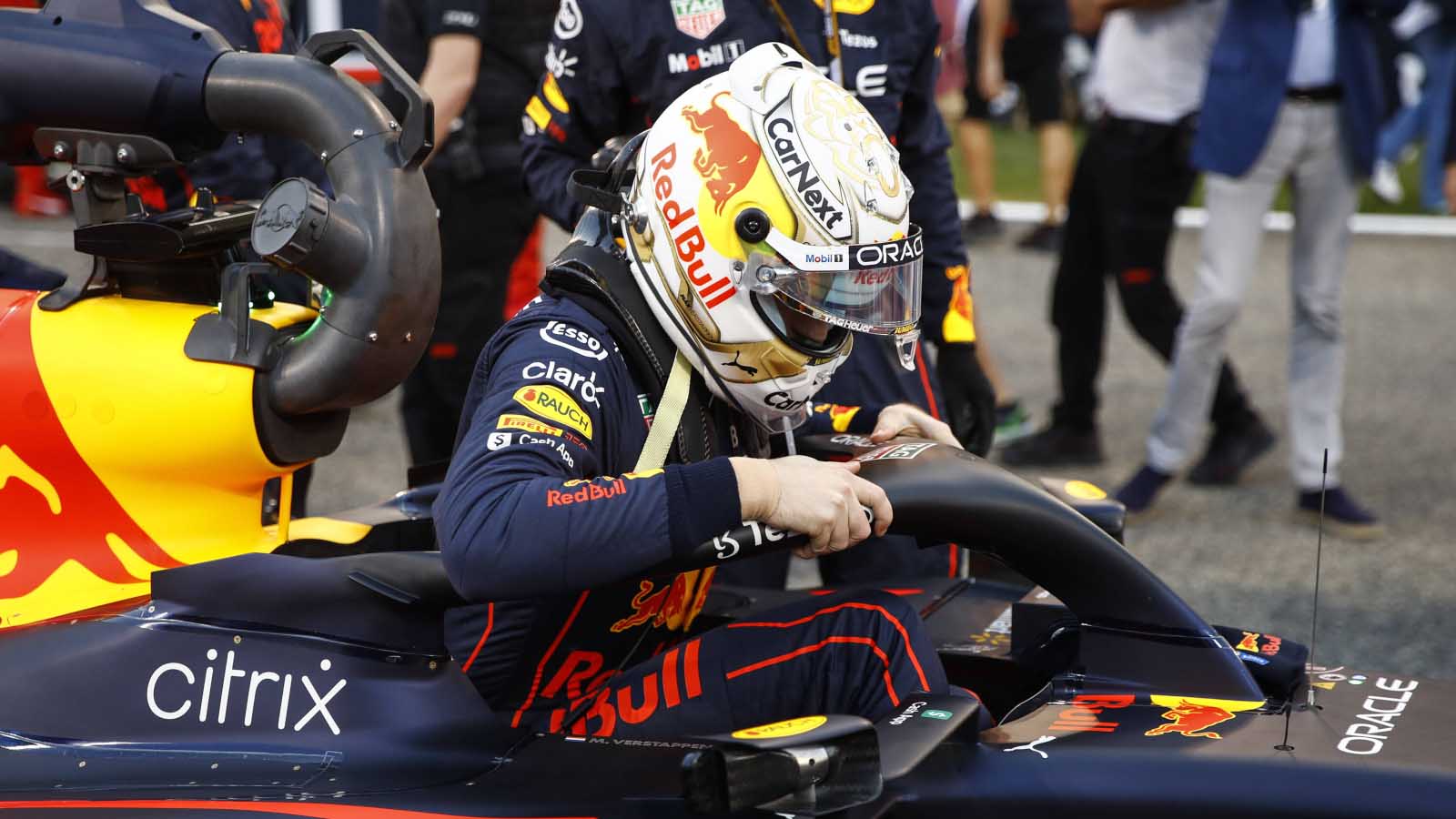 "Naturally gifted? Yes. Is he the best? I don't know if he's the best driver that has ever lived or the best in F1 now," Button told Sky Sports F1.
"When you look at Lewis, you think he is a much more complete racing driver with a lot more experience, maybe that's why.
"He (Verstappen) has got to work hard. Even if you think you're the best, there's still more you can do to be better. That's where Michael Schumacher was so strong."
Verstappen does, of course, come from a racing family, his mother Sophie Kumpen a champion in karting while his father Jos Verstappen started over 100 grands prix in Formula 1.
Button had the chance to compete with both of Max's parents so, as Button puts it, racing is "in the blood" for Max.
"When you look at Max's parents, his dad raced in F1. I raced against his dad and my first points finish was in Brazil in my second race. To get that point, I had to overtake his dad, Jos," Button recalled.
"You didn't want to get him upset. There was a little bit of aggression there.
"He was an amazing talent, one of the best kart drivers ever, and still probably to this day. And his mother, Sophie, I was team-mates with her in karting.
"She was a professional and one of the best in the world, so it's definitely in the blood."
Source: Read Full Article