Kimi Raikkonen gives insight into working with Sebastian Vettel
Kimi Raikkonen said that his former Ferrari team-mate Sebastian Vettel has a "very particular way of working".
Raikkonen and Vettel were team-mates at Ferrari between 2015-18, developing a good relationship during that time, with both drivers regularly seen chatting in the paddock beyond their respective stints with the Scuderia.
Vettel is of course one of the most successful drivers in Formula 1 history with four World Championships, while he was a 13-time race winner with Ferrari.
And Raikkonen revealed that at Ferrari, Vettel had a "very particular" way in how he went about his business.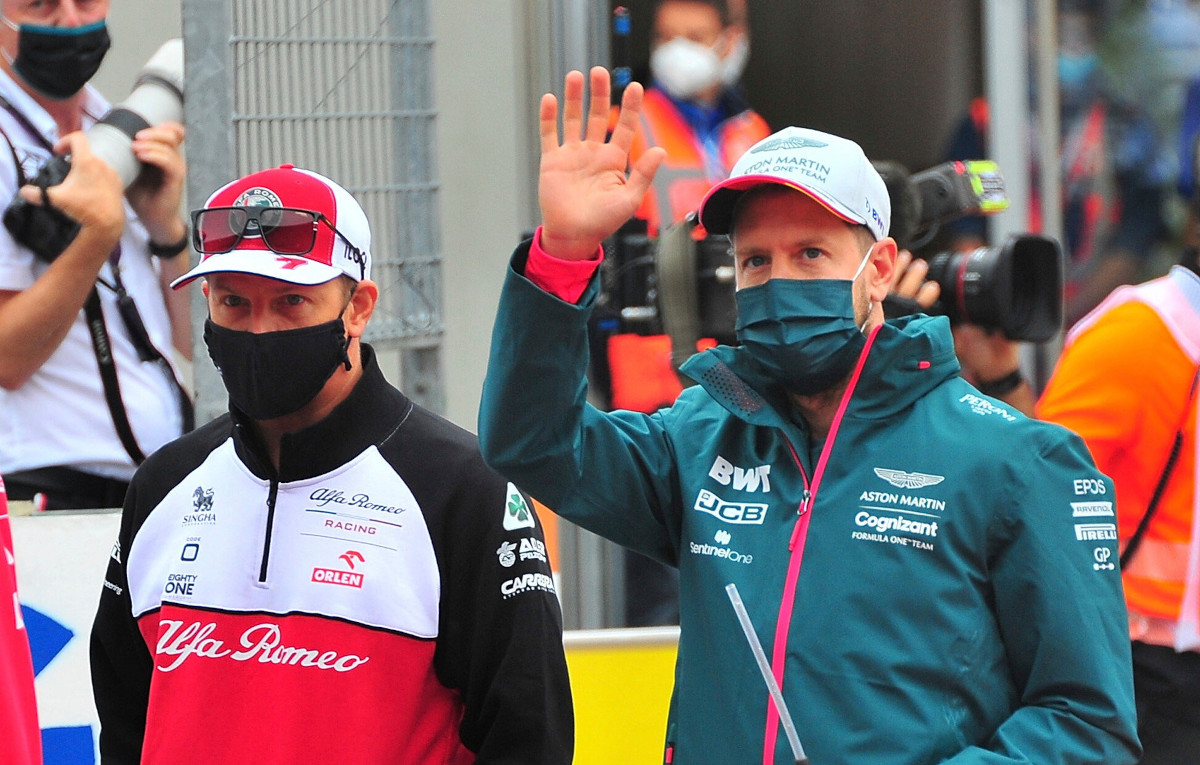 "Obviously [he's] a great guy," said Raikkonen of Vettel while appearing on the Beyond the Grid podcast.
"We had a good relationship always, and [he had] a very particular way of working!"
Typically, Vettel's approach has been characterised by paying great attention to detail, known to favour his notepad and pen.
But Raikkonen does not believe that Vettel's detailed approach automatically translates into him being a hard-working driver, he in fact feels it is very hard to define how hard-working a driver is.
To that point, he said some in Formula 1 get too caught up on trying to be the last to leave the paddock, just for the sake of looking good.
"What is hard [work], what is not hard [work]?" said Raikkonen.
"But it might take a while [for Vettel]!
"But then everybody has their different way. It doesn't always… People say, 'Oh, he must work hard, because he leaves the last'. Not him [Vettel], but that's generally.
"It's like, if you've done your work, if you're only going to stay at the paddock, or whatever it is, for an extra three hours to make sure that you're last [to leave], that you look good…
"People can do what they want. I'll do my job, and when I'm happy that everything is done as we wish with the engineers, I leave.
"We all have a different way of working, and different things that we want to look [at] and see."
Raikkonen retired from Formula 1 at the end of 2021, following a three-season stint with Alfa Romeo, while Vettel is now preparing to begin his second campaign with Aston Martin.
PlanetF1 Verdict
Source: Read Full Article