Lewis Hamilton runs number 1, Daniel Ricciardo's engine blows out
Lewis Hamilton sported a slightly different look to his title-winning car, while Daniel Ricciardo's engine decided enough was enough for one year. Sebastian Vettel also smacked the barrier in FP1.
Here is how the final Friday practice of the 2019 season is unfolding…
There was a sense of deja vu as Mercedes changed Lewis Hamilton's car number from 44 to 1,  just like they did in FP1 in Abu Dhabi last year.
Hamilton, who hates having number 1 on his car, will no doubt want that changing as quickly as possible!
#1️⃣ 👀 #AbuDhabiGP pic.twitter.com/hU68RMSLsE
— Mercedes-AMG F1 (@MercedesAMGF1) November 29, 2019
The World Champion would then suffer some engine problems around halfway through the first practice session.
📻 "I've got limp home, limp home"
Engine problems for Lewis Hamilton, who is running an older engine than Valtteri Bottas#AbuDhabiGP 🇦🇪 #F1 pic.twitter.com/fqglfQU4Tl
— Formula 1 (@F1) November 29, 2019
While Hamilton was able to get back up and running, there was not much joy for Daniel Ricciardo who suffered a fiery exit 30 minutes left in FP1.
🔴 RED FLAG 🔴
Daniel Ricciardo pulls over with an oil leak, and the session is stopped#AbuDhabiGP 🇦🇪 #F1 pic.twitter.com/17f9Q9VGK2
— Formula 1 (@F1) November 29, 2019
Pierre Gasly, who was right behind Ricciardo went it happened, got a visor full of oil for his troubles.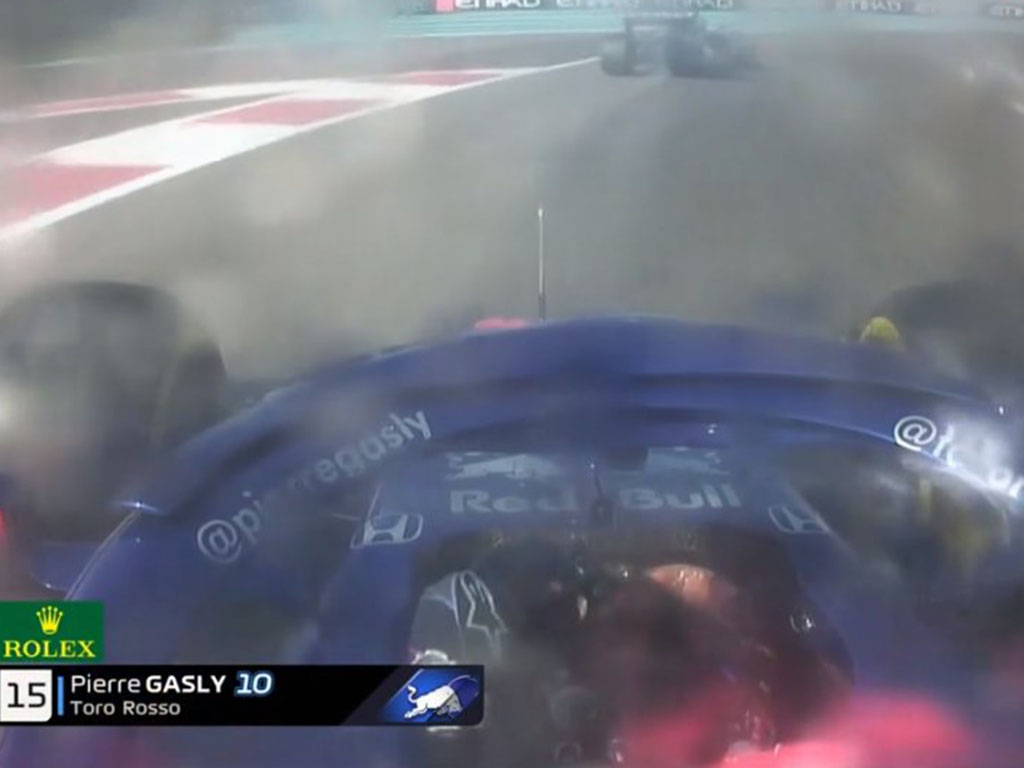 That wasn't the end of the drama in FP1 as Sebastian Vettel bashed the barrier at T19 in the final couple of minutes.
Vettel bariyerlerde!🔥 pic.twitter.com/tormYvDXHi
— Tutkumuz F1 🏎 (@F1tutkumuz) November 29, 2019
Top of the charts at the end of FP1: Valtteri Bottas….
FP1 [email protected] tops the charts, in an all @MercedesAMGF1 and @redbullracing top four#AbuDhabiGP 🇦🇪 #F1 pic.twitter.com/seoSD4ZyM8
— Formula 1 (@F1) November 29, 2019
More to follow…
Follow all the action from the Abu Dhabi Grand Prix with the PlanetF1 live centre
Source: Read Full Article