Mailbox: Williams decline, Alpine launch, Alfa future | F1 News by PlanetF1
Readers are currently sharing their thoughts on the decline of Williams, Alpine's 'launch' and the future of Alfa Romeo in Formula 1.
Here are a selection of your comments…
Who is responsible for the decline of Williams?
Andrew Wakefield: I can't imagine how hard it must have been [to step down as deputy team principal] Claire fought so hard against teams with five-times plus budgets, and if [certain] circumstances hadn't happened I feel sure she would have brought it up to where it belongs. So many businesses losing during this time, but Paddy Lowe was the real start of the problems. Williams were third for two years then fifth for two years; she brought in Paddy to fix it which resulted in [a slide to] the back of the grid, Paddy seems to have disappeared since then.
Maxmagnanimous: Somehow Force India managed just fine with an even smaller budget and way more severe legal troubles. Williams was the third-best team when Claire took over. Their good performance carried into the following year with the introduction of hybrid engines. The decline was not sudden. Claire oversaw the slow-motion demise of the team.
Watching the Williams children sink that once-great team felt horrible too. I don't know why Claire keeps acting as though she's a victim of what happened at Williams. She was fully in control. When she took over Williams was a very healthy team. Better than it had been since the BMW partnership a decade ago. The ship sank under her watch. It was not sudden, it was progressively every year was worse than the previous one. Yes they lacked money in the last couple of years, but that was the result of previous years of mismanagement. Williams could have sold a minority share, could have established a partnership with Mercedes the way Haas does with Ferrari. Actually Dorilton did just that recently.
Alpine's interim livery falls flat
#AlpineCars, born in the Alps, raised by racing…
A new challenge starts here! pic.twitter.com/KmRuk82knX
— Alpine F1 Team (@AlpineF1Team) January 14, 2021
Beano: I do hope that this livery is just temporary because it is completely unremarkable. It needs a lot more Alpine blue.
WinstonSmith84: It looks like a generic race car meant to promote a video game without having to buy licensing rights from any actual racing teams.
Badger: It's not even French blue. This looks like a bootleg Haas livery.
Jack Cook: I guess if they want the car to disappear on track and TV, then they've achieved their goal. The rendition does nothing for me at all and I concur with others that it looks like a HAAS!
JazzyJ: The French blue, red and white stripes look alright, but IMO they should switch to a predominantly yellow instead of black livery, to underline the Renault heritage and the engine underneath the Alpine cover.
Could the Alfa Romeo name fall away in favour of Stellantis?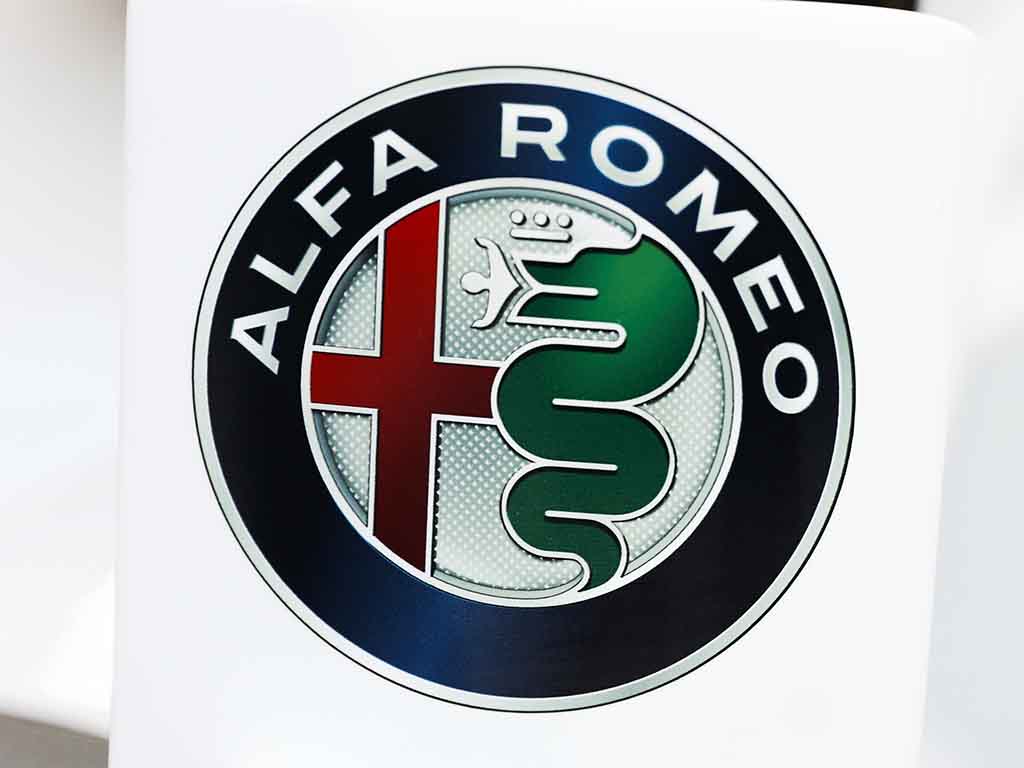 Bip: I can't help thinking that Stellantis sounds like an old 70's Toyota or Datsun. I'm sure the name has some meaning, but it just sounds a bit….crap?
Sax: The really amazing thing is that it's likely they spent millions of whatever's coming up with "Stellantis" when just about anyone can top that for a couple of beers and a coupon for an ice cream. My company spent 9 million US changing a logo that your kid could knock out in 10 minutes. gotta love big corporations.
Rick Breneman: Sounds like the names of the myriad drugs with side effects more daunting than the disease they're intended to relieve? "Stop taking Stellantis if you are allergic to it, and if your hangnail becomes gangrenous."
Vernon: Not sure what value there is in finishing 10th in f1 races? I Would rather see Alfa back in touring cars or sportscars. This Stellantis own the rights to some of the finest sporting names in motorsport history, Alfa, Maserati, Lancia, Abarth, let's see them at the front somewhere in the racing world.
Myki Myk: Stellantis have a myriad of active and archived brands they could label that team with including the parent company name, though I doubt they'll call it a Jeep any time soon.
Stephen Szikora: That (Stellantis) is nothing more than a corporate name, not a brand name.
Source: Read Full Article