Martin Brundle: Skirmishes have spoiled Fernando Alonso's career
Martin Brundle thinks Fernando Alonso should have more than two World Championships to his name, but has spoiled his chances with some intra-team "skirmishes".
The 39-year-old Spaniard is returning to Formula 1 for the 2021 season after two years away, having been tempted back by a vacancy with his former team Renault – who are being rebranded as Alpine – caused by Daniel Ricciardo's departure to McLaren.
Alonso won his two world titles with Renault in 2005 and 2006 and would have had high hopes of adding to them when he joined McLaren for the 2007 campaign and Ferrari in 2010.
But the McLaren move quickly turned sour as Alonso clashed with his rookie team-mate Lewis Hamilton, resulting in him heading back to Renault at the end of that season, while his five-year Ferrari stint also ended in disagreements with then team principal Marco Mattiacci.
Although he never looked like winning a World Championship during his second stint at McLaren from 2015-18, Alonso was openly critical about the team's lack of competitiveness.
Although he sees the situation as potentially blocking the progress of a young talent into F1, Sky Sports co-commentator and pundit Brundle is looking forward to Alonso being back on the scene – but wonders whether internal politics may again get in the way.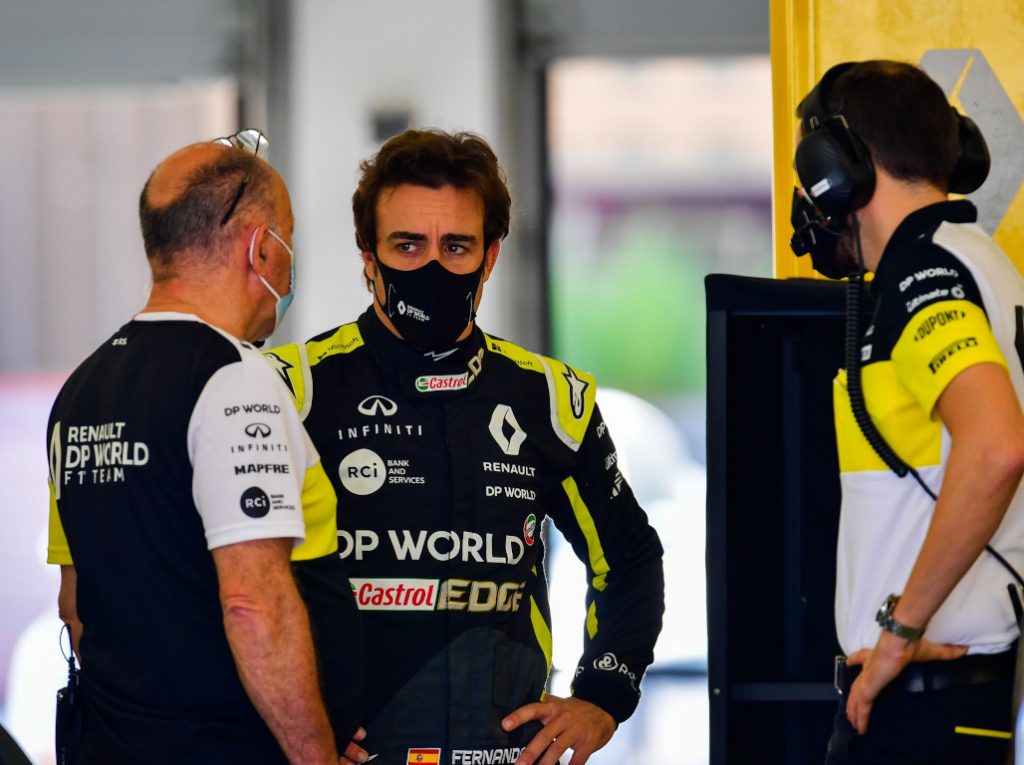 "With my TV cap on, I am excited about it," said Brundle during a video interview with Motorsport Magazine.
"I do kind of feel he's had his chances and it's taking a seat I'd like to see some young buck take.
"I think he's a man who's kind of wasted his talent – that's a strong word and I'd hate to read that as a headline – because I think he's way better than a two-time World Champion, but I think he's ended up in too many skirmishes within his own team and spoiled that to an extent.
"So if he's learned from that, he will come back and will Renault give him a Championship car? We don't know, do we? That's why we love live sport. You've got to tune in to find out.
"But overall, I think for the sport it's good and I'm personally fascinated by it, so I'm pleased to see him back. What a talent. Let's see how much speed and commitment he's got. I don't think we can ever doubt that with Fernando."
Source: Read Full Article