Mattia Binotto clarifies Ferrari's position regarding team orders for drivers
Mattia Binotto has expanded on Ferrari's rationale regarding team orders, which has come into focus at recent races.
There was a degree of confusion, or at the very least a grey area, during the British Grand Prix when Charles Leclerc felt his team-mate Carlos Sainz should have been asked to move aside earlier than he was due to a disparity in their respective pace.
Then in the Austrian Grand Prix sprint, the Ferrari duo were squabbling over second place early on as World Championship leader Max Verstappen roared off into the distance on his way to a comfortable win.
Strategy is one area where Ferrari have been lacking this season compared to their title rivals Red Bull, with Leclerc compromised in Monaco and Britain especially as his World Championship hopes were damaged when he fell from first place to finish fourth on both occasions.
Binotto has insisted that rather than focusing on one driver – who from a championship perspective ought to be Leclerc – the Scuderia are instead trying to maximise the number of points they can accumulate collectively.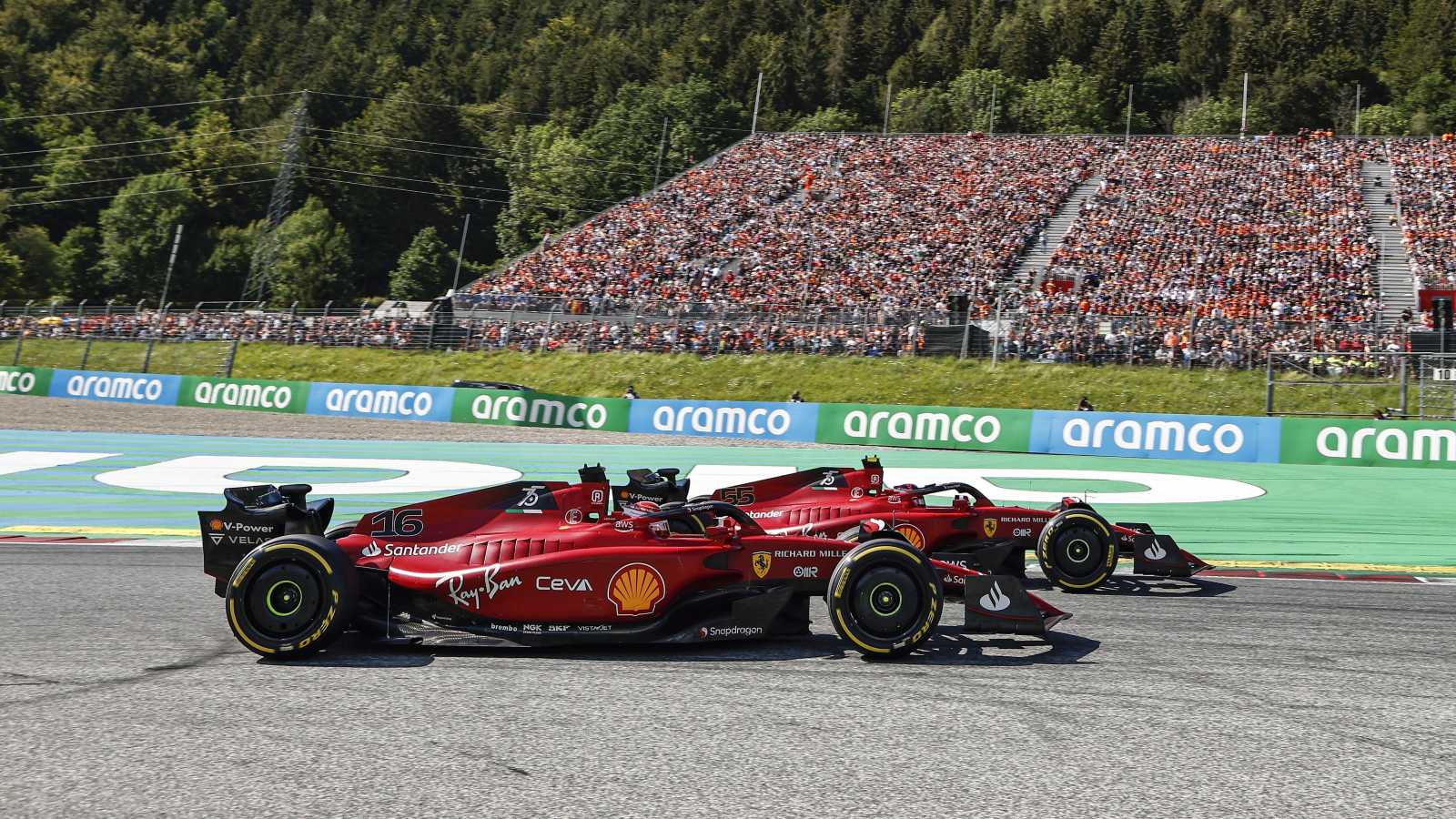 "The fastest car on track is the one which is prioritised," Binotto, the team principal, told reporters.
"We believe by doing so, certainly at this time of the championship, [it] is the best thing we can do.
"If, later in the championship, there will be one of the two drivers that got most of the opportunities, certainly we may try to give him full priority, but it's not the situation right now.
"So we need to cope with it, but still I'm pretty happy to see those two drivers fighting."
Binotto insisted Ferrari remain very much in a position where they need to focus on getting the better of their direct rivals first and foremost before working out what suits each individual internally.
"First, what we are trying to do each single race is [to] try to maximise the team points," he added.
"Obviously, there [are] two championships, the Constructors' and the Drivers'.
"By maximising the team points, I'm pretty sure we are as well maximising the drivers' opportunity by taking points [from] the opponents.
"The opponents should not be Charles for Carlos and Carlos for Charles, but certainly Max [Verstappen], Lewis [Hamilton] and the others."
With four potential victories having slipped away this season due to either strategy calls or breakdowns, Leclerc goes into the French Grand Prix trailing Verstappen by 38 points.
Source: Read Full Article