Mercedes 'experiment' helping Red Bull – Helmut Marko | Planet F1
Helmut Marko thinks Mercedes' decision to "experiment" and take risks has handed the World Championship initiative to Red Bull.
Eight races into the 2021 season, Red Bull hold a healthy lead in both the Drivers' and Constructors' standings, 18 and 40 respectively, with Max Verstappen having won three of the last four races to put Lewis Hamilton under big pressure.
Although Hamilton won three of the first four rounds, the RB16B has looked at least the equal of the W12 ever since pre-season testing and there has been much greater consistency about Red Bull's pace and performance than that of Mercedes this term.
Marko, head of Red Bull's driver development programme and a senior advisor to the team, believes that solidity has forced Mercedes to take radical action – one such example being swapping Hamilton and Valtteri Bottas' chassis before the recent French Grand Prix.
Previously, in the two street-circuit races, there had been fluctuations in performance between the Mercedes drivers which left Marko perplexed.
Red Bull merchandise is available to purchase now via the official Formula 1 store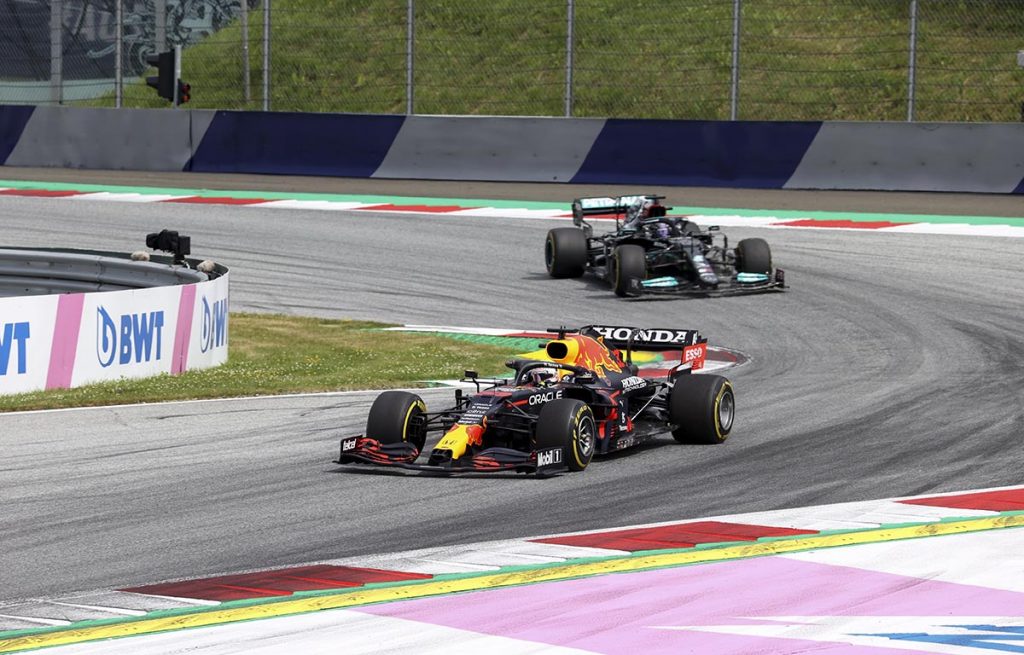 "The overall advantage we have is that our car has been fast on every circuit to date," Marko told RacingNews365.
"We have been continuously fast with relatively few adjustments. At Mercedes, you can see they have to make a lot of adjustments to the car. Hamilton usually manages to do this, so he is there at the right time.
"But it's clear Mercedes sometimes experiment. Monaco is an example of that for me. Bottas was very strong there and Lewis nowhere. In Baku, it was completely reversed.
"It seems risks are being taken. With us, fewer adjustments are needed. The car is immediately competitive."
Much has been made recently about development on the 2021 cars influencing the outcome of this season's title race, given Mercedes appear to be taking a longer-term view at present by making next year's all-new challenger their main focus.
Marko has confirmed that upgrades on the RB16B will creep into the second half of the season, after the summer break, with the Belgian Grand Prix on August 29 kicking off the schedule that heads through the autumn.
"We are developing longer and that is because we have a chance to win the world title," said Marko. "We saw what happened at BMW in 2008. Robert Kubica had the fastest car but the business plan was focused on 2009. In Formula 1, you have to take every opportunity.
"We have the capacity and started developing the 2022 concept early. We will introduce the upgrades for the current car in the second half of the season, but the work for the development in the wind tunnel is already behind us."
Source: Read Full Article