More factory time for Mattia Binotto as Ferrari restructure | F1 News by PlanetF1
Ferrari have announced key structural changes to their team, while principal Mattia Binotto will reportedly decrease his presence at races.
In a statement, Ferrari said that their reasons for restructuring the team come in order to best channel their focus for the "current and coming seasons". The Scuderia have previously made it clear that they see the new 2022 regulations as their best chance to return to the front of the grid.
The changes will see the chassis department reorganised into four key areas. David Sanchez will lead the vehicle concept section, chassis performance engineering will be headed by Enrico Cardile, chassis project engineering will be overseen by Fabio Montecchi, and Diego Ioverno will be in charge of vehicle operations.
And reporting to team principal and managing director Binotto on the technical side will be Enrico Cardile for the chassis department, Enrico Gualtieri for the power unit, Laurent Mekies for racing and Gianmaria Fulgenzi, leader of supply chain activities.
"Race track engineering activity will be integrated in the Chassis Performance Engineering department," confirmed Ferrari.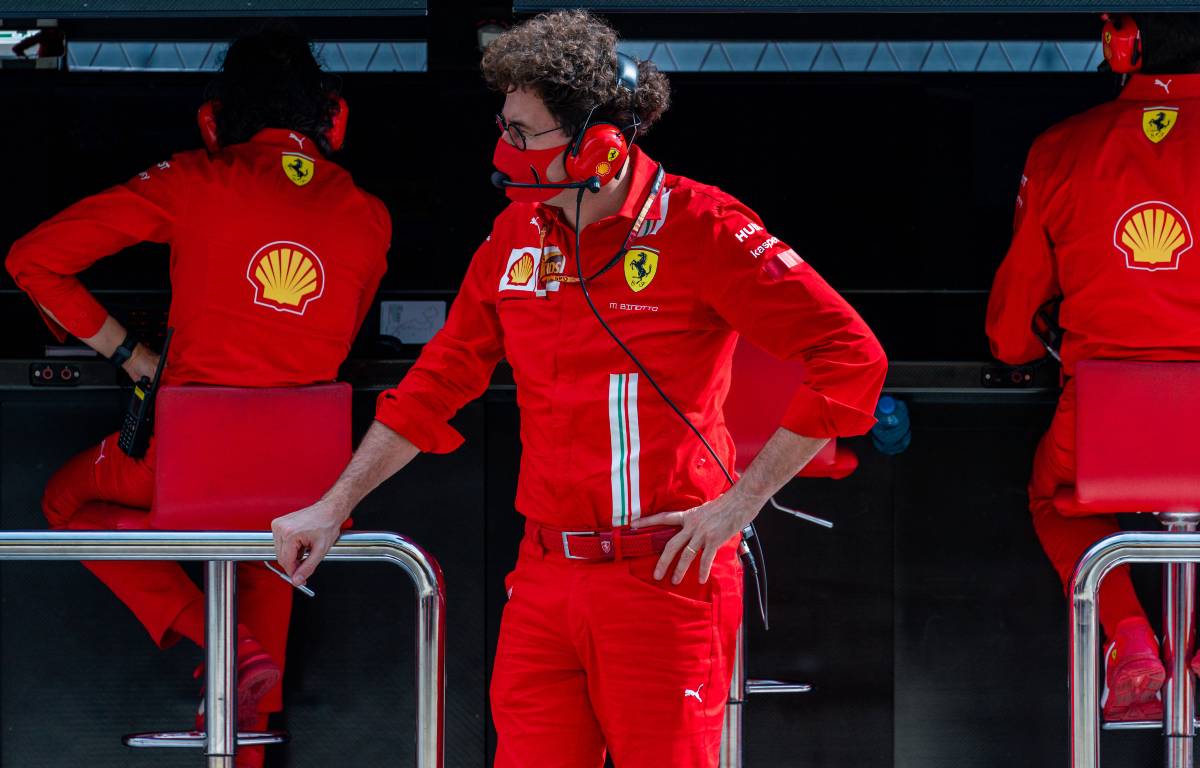 Get your hands on a Ferrari Checkered Flag T-Shirt made by Puma!
Formu1a.uno report that Binotto has chosen to be less prevalent at the track again in 2021 and more involved in the factory work in order to "follow the changes to the design of first the SF1000, then the future SF21, and to better manage/insert some technical purchases/transfers."
As part of his leading role on the racing side, Mekies, Ferrari's current sporting director, is set to act as a deputy team principal in the absence of Binotto at race weekends.
This is a model which Ferrari first tested in the closing stages of the 2020 campaign as Binotto remained back at the team's Maranello base, though remained connected over team radio.
The sporting director role is then reportedly set to be handed over to Inaki Rueda, who at the same time will remain in charge of strategies.
The report adds that after Ferrari's 2021 challenger, the SF21, is launched on March 10, it will be followed by a shakedown run on March 11 at the Bahrain International Circuit, where pre-season testing will then take place from March 12-14.
Follow us on Twitter @Planet_F1, like our Facebook page and join us on Instagram!
Source: Read Full Article