New Mercedes/Williams partnership long overdue | F1 News by PlanetF1
Your reaction to Mercedes and Williams striking up a new partnership from 2022 onwards, plus thoughts on Lance Stroll and Fernando Alonso.
Mercedes and Williams strike a new deal
Myki Myk: Good move in streamlining the operation. I've read elsewhere that Jost Capito will be joining Williams as its new CEO, last seen in F1 at McLaren in the same role for just 3.5 months in 2016 (quit when Ron Dennis went). His fame comes from three WEC championships at VW. Looks like major changes at Williams have begun.
Majchic Klass: It seems Dorilton have a different idea now of how they want to improve the team and make it more competitive. Its quite understandable and it looks like they have more revenue to make it happen. My guess is the name will change and a rebrand will happen as well which means the Williams name will be just a name in the history books and no longer on the grid.
Veibhav Padwani: I wonder if Williams too can go the RP route towards climbing up into the midfield battle. I am not sure that the rules permit that kind of process anymore. But would be great if Williams too could do it and thrust themselves in the midfield battle with the super successful Mercedes car to challenge RP, Renault, McLaren & Ferrari.
RealWitan: This is long overdue. The stubborn 'garagista' mentality at Williams is what has dragged it to the bottom of the heap. The very bottom. An outdated concept of a team. Today, as in much manufacturing, parts are bought in to make the final product.
You don't find any car or plane, phone, computer or white goods manufacturer making everything which goes into their product because that is inefficient when someone already makes what you need at the cost that you like for the quality that is needed.
The supply chain is everything. So for Williams to stick to its outdated clunky steel cased gear box was simply an own goal. It cost a bomb to design and even more to make and it wasn't good enough.
Isobel H: The powertrain and hydraulics just makes sense doesn't it. F1 went too far with changing the Listed Parts to get Haas in, but I think this can still be seen as a Williams car, using their own wind tunnel. And like McLaren they must need to update their infrastructure so saving money on gearbox and hydraulics is the obvious thing.
Gary Templing: Finally, so many other teams do this now it's about time Williams followed suit. Now Claire isn't there going 'we will always be independent' nonsense.
Of Stroll and missed opportunities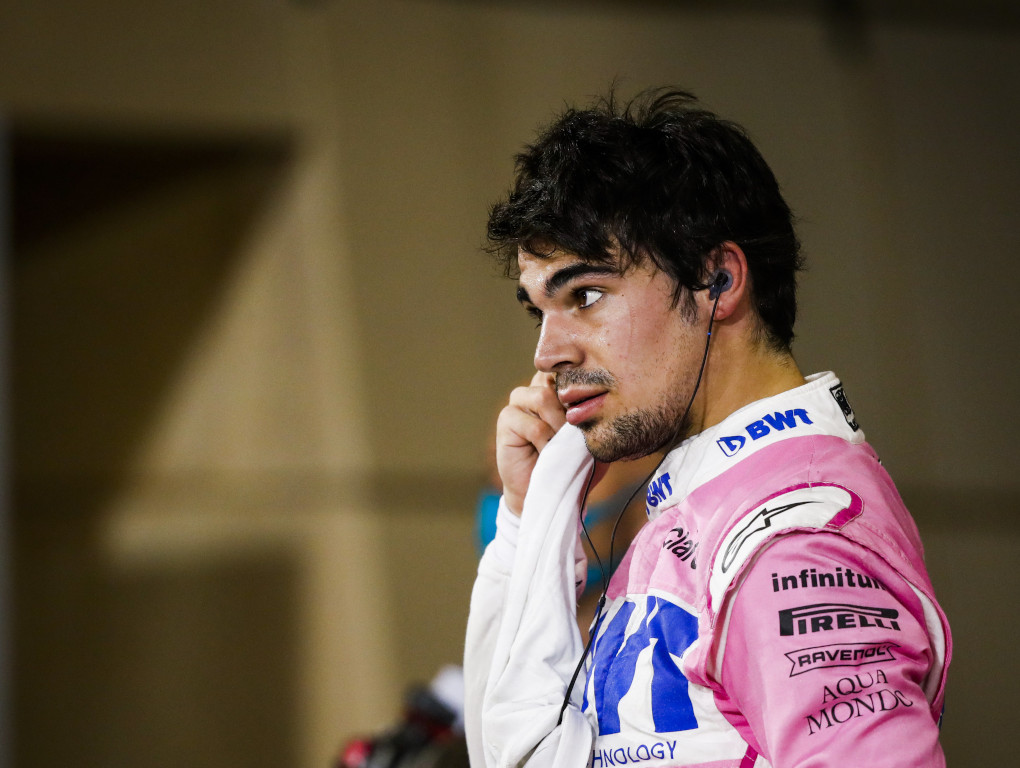 Cary Hamilton: It's usually not up to one driver to carry a team. McLaren got lucky because they had better reliability. Stroll raced the least kms on the grid. Maybe take that into consideration…
Bronsom: Well, making upgrades available for one car only, as it happened in Tuscany and Sochi.
JazzyJ: He rightfully should be disappointed in his end results; he had some measure of skills, a competitive car underneath him and the full support from his father and the team as a whole, without having to worry about losing his seat.
Yet he's being consistently outperformed by Perez and even Hulkenberg's stand-in performance is drawing level with him, without much track time or familiarity with the car. For a guy who's in F1 for four years, his progress is considerably slow when compared with the likes of Leclerc or Gasly.
Has Alonso's career been tarnished?
2021 mood. @alpine_cars ? pic.twitter.com/051iYUKuYz
— Fernando Alonso (@alo_oficial) January 2, 2021
JLS: Hamilton Alonso Verstappen and the like are tier one Grosjean Stroll and the like are tier two. Tier one is world class. Tier two is not.
Palayer Losergio: Lewis Hamilton, rookie and promising driver for McLaren & Ron Dennis. The Schumacher successor the English media said in 2007. He arrives at McLaren and, very quickly, in Monaco disobeys team orders by raising the revs when they had first and second place. Then at the press conference he makes a monumental complaint to his team that he is number two driver. The English media (With Hamilton Sr. pushing from behind) does not accuse his compatriot of being a whiner or a loser.
On the contrary, he joins his cause and Ron Dennis modifies the rules of the team because of Hamilton's lament. Meanwhile, there are no longer any "boring" F1 campaigns because they are dominated by a fellow countryman who was advised by Ecclestone to go to Mercedes.
We can remember how boring was F1 with Vettel in RB. What Brundle says comes as no surprise. He is English and the facts are always the facts.
Jamie Borovski: Brundle has been a consistent super-spreader of Alonso's so-called bad character, bad behaviour (insert your adjective) ever since 2007. It's no surprise that he will retake this particular mantle now that Alonso will line up on the grid again. Alonso is certainly no worse than Senna, Schumacher, Hunt and many other F1 legends in terms of character or behaviour.
Alonso smearing has been the mission of the British F1 media and it's been non-stop since 2007. Leave Alonso alone. He's a big boy and he will let his driving speaks for itself.
Kevin Carter: Wish I could waste my talent and get two F1 WDCs, WEC title , 2x LeMan 24hr etc.
George Bascomb: Funny how perspective works because there were certainly elements of doubt with regards to RD and McLaren's support for him. Once McLaren was caught out for cheating that pretty much turned it and Alonso was fighting just to stay competitive with whatever they would give him.
You simply cannot run away from RD's line that they were racing Alonso. It spoke volumes and it was apparent from that moment that Alonso was by himself with only the FIA to provide some type of oversight to protect his interests to finish out the season.
The fact that he finished points level with their favored driver proves just how competitive he was back then, and he would not have finished points level if not for the unfair penalty he received for the pit delay in Hungary.
Source: Read Full Article