Pierre Gasly's Monza win gave answer he was seeking | Planet F1
Pierre Gasly has revealed part of the joy of his remarkable first win at Monza was being able to finally answer a question he had been asked ever since his F1 arrival.
The AlphaTauri driver claimed victory in an eventful Italian Grand Prix last September, admittedly helped considerably by a penalty issued to Sir Lewis Hamilton.
But nevertheless, Gasly took full advantage of the opportunity presented to him in holding off a stern challenge from Carlos Sainz in the McLaren, with Lance Stroll completing a thoroughly unexpected top three.
One of the more eye-catching statistics about Gasly's triumph was it being the first in Formula 1 by a French driver since Olivier Panis pulled off a similar shock in the 1996 Monaco Grand Prix.
Gasly was delighted to lay that ghost to rest, not only for his country but also so he would no longer be quizzed about how long the French hoodoo would last – although he was quick to stress it had not been a problem.
"Without it being a burden, it's true that it was the first question I was asked when I arrived in the paddock in 2017 as a driver," said Gasly during an interview with French motoring website Turbo.
"I remember being asked 'it's been so many years since we've had a French winner in Formula 1, will you be next?'
"It was already a sign of things to come because it had been more than 20 years since we hadn't had one and you could really feel the desire for victory in the paddock, on behalf of all the French and also on behalf of all the fans and supporters who follow F1.
"For my part, I became aware of the real impact in the days following the victory. Whether it was the number of messages or the media frenzy behind the victory, it was just incredible and frankly it surpassed anything I could have imagined."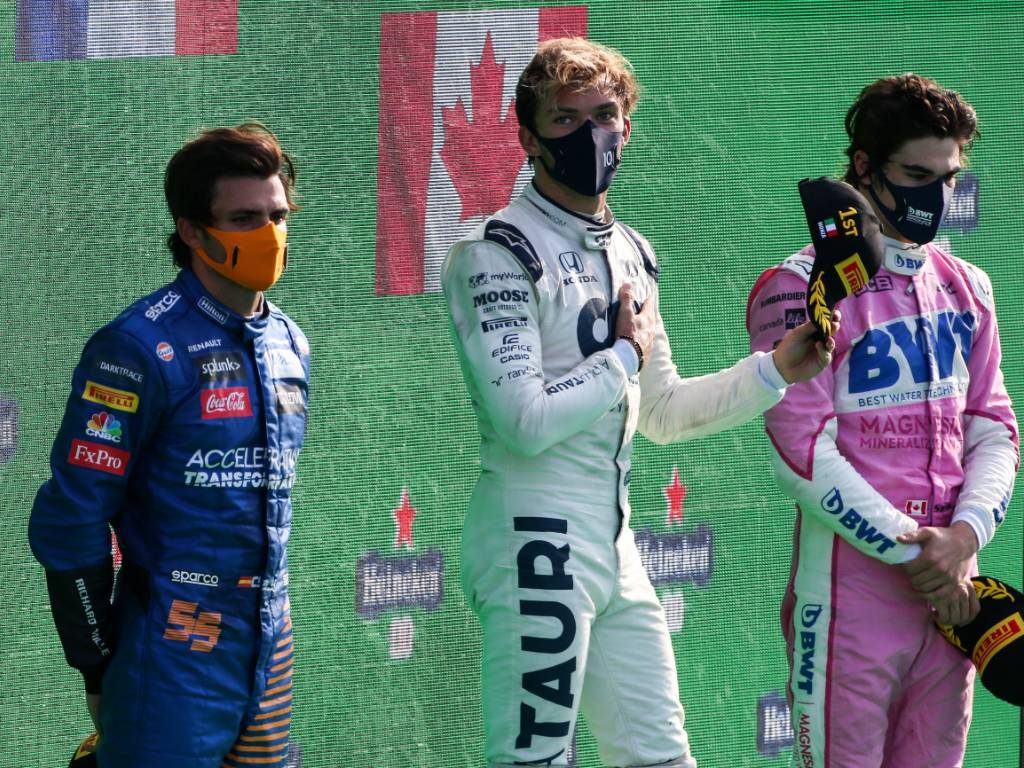 Driver and team face coverings are available now on the official Formula 1 store!
Gasly also reflected on why he had spent so long sitting on the Monza podium, drinking in the feeling of his victory – something that fellow first-time winner Sergio Perez also did later in 2020 at the Sakhir Grand Prix.
"Mostly, it was my moment," said the 24-year-old. "A moment like that was something I had dreamed of since I was little. Since the age of six, I had always dreamed of winning a Formula 1 grand prix and living that moment.
"Everything happens extremely fast in F1 and I had experienced it in Brazil, after my second place [in 2019] where on the Monday morning I woke up and said to myself 'it actually happened much too fast'.
"I would have dreamt it would last longer and I had the feeling I hadn't taken enough advantage of all the emotions.
"That's why I said to myself at Monza for my first victory 'this is my grand prix, this is my moment, only for me'.
"There are a lot of thoughts going through your mind, a lot of people you think about. I just wanted to take the time, a few seconds just for me and really enjoy this incredible moment."
Source: Read Full Article