Rear-wing upgrade for Alpine who target double-points finish
Alpine will run a new rear wing at this weekend's Spanish Grand Prix, team boss Otmar Szafnauer has confirmed.
The Barcelona circuit, which plays host to pre-season testing, is traditionally the venue where the teams bring their first big round of updates as it allows them to compare the gains made by the new parts against where they were at in testing.
Alpine, like their rivals, have arrived at the Spanish track with several new parts, the most notable of which is at the rear of the car with a new wing.
"We've got a new rear wing coming for Spain," team boss Szafnauer said. "It should be more efficient than the last time we ran there and it should be a little bit more performant, so we will have that for both cars."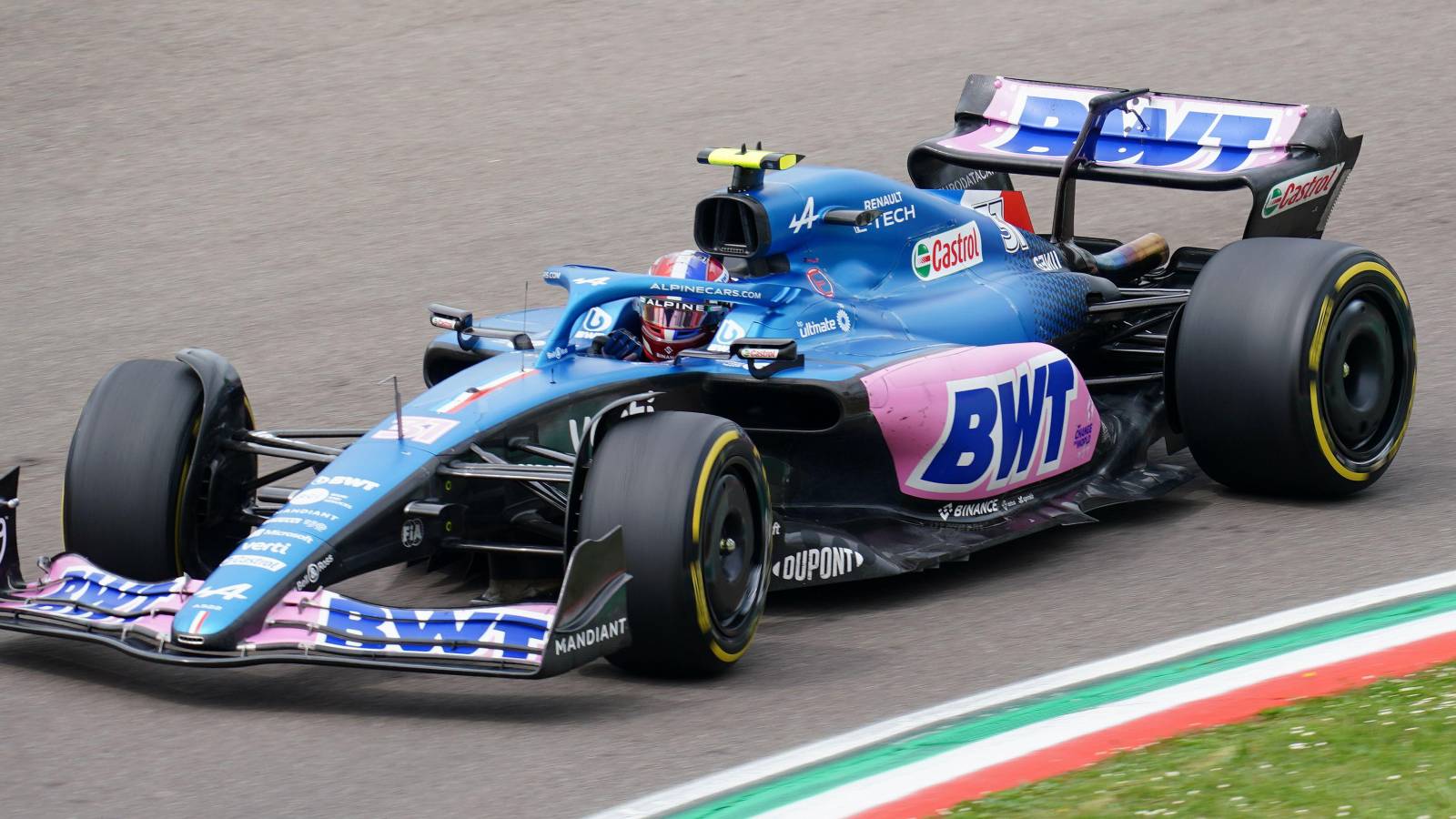 The team boss added that so far the team has been "pleased with the upgrades we've introduced to the A522 to keep ahead in this sub-race, including the new floor to both cars, which has performed well.
"Our development programme is in full swing and we'll keep the updates coming at the next few events."
The new rear wing reported features bodywork that has been layered into the upper rear corner of the endplate, an unusual design that is likely to garner the attention of Alpine's rivals.
But, Fernando Alonso says, it is just for Spain, calling it more of a "tuning" than an "evolution".
He told Mundo Deportivo: "The rear wing, which I have read these days, is a rear wing only for this circuit.
"And in Monza already I anticipate that we will bring another new rear wing, because it is a Monza wing. So there is no evolution. It is simply a 'tuning' of the circuit itself. And that is a bit of a doubt to resolve".
Szafnauer hopes the new wing helps Alpine to a double points-haul come Sunday's Spanish Grand Prix.
The team has only achieved that once, the season opening Bahrain Grand Prix, which remains Alonso's only top-ten showing of this season.
"The aim is for us to have both cars inside the points, which we're yet to achieve since the first race of the season," said the Alpine team principal.
"If we're going to achieve our goals for the year, then this is the minimum requirement the remaining Grands Prix.
"We've demonstrated consistently we have a competitive car and it's important now that we convert that promising pace into points on Sundays.
"We're certainly aiming to bounce back from Miami by having a much better, and cleaner, race weekend.
"We can only control what is in front of us, so that's the target in Barcelona and both drivers are ready to deliver."
Alpine are P6 in the Constructors' Championship with 26 points, Alonso has scored just two of those.
Source: Read Full Article