Romain Grosjean has 'little interest' in Formula 1 return | F1 News by PlanetF1
Romain Grosjean thinks his Formula 1 career is "over" since he has "little interest" in returning just for the sake of it.

The Frenchman, who first appeared in Formula 1 all the way back in 2009, departed the series in 2020 after five seasons with the Haas team.
Sadly, Grosjean was not able to see out the season after a horrifying crash at the Bahrain Grand Prix left him with hand injuries that ruled him out of the final two races of the campaign.
Fortunately, Grosjean does not feel at odds with the circumstances which forced his early exit from Formula 1.
"No. No regrets at all," he told ouest-france.fr when the question was put to him.
"No regrets because the final decision not to go to Abu Dhabi was mine. Just before I went to see the doctor, to see if I could race, I realised I couldn't race. I had made my decision, he only confirmed what I felt. Once you make your own decision, you digest it more easily."
Grosjean is yet to confirm his plans post-Formula 1, although he has been strongly linked with a move to the IndyCar Series with the Dale Coyne Racing outfit.
But would he like the chance to return to Formula 1 in the future?
"From a driver's point of view, I think it's over," he replied.
"I don't want to come back just to come back. It doesn't interest me. And then, when you look at the grid, the good seats are all taken. There's little interest in coming back.
"I do keep a small role nevertheless in the F1 Drivers' Association (GPDA). I will continue to take part in the meetings. It's something that's really close to my heart."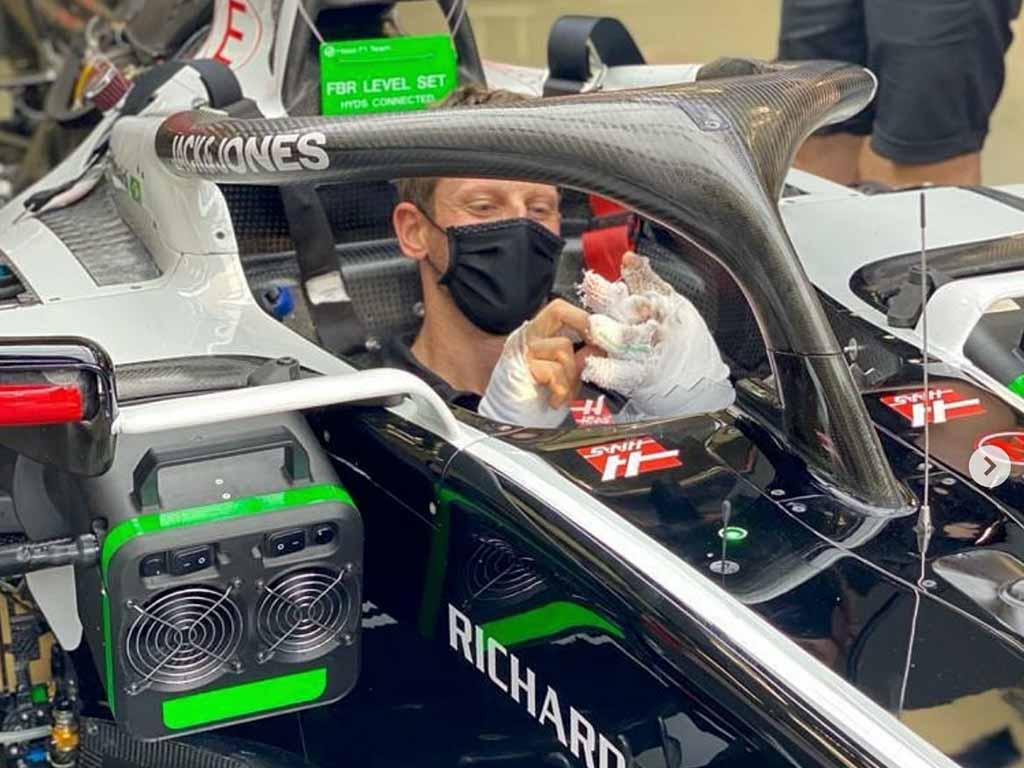 Get your hands on a limited edition Lewis Hamilton cap via the official Formula 1 store!
Grosjean did say though that his current thoughts are centered around continuing in racing, rather than going into another area of motorsport such as commentating or driver management.
But only a "fool" does not change their mind, he said.
"I haven't really thought about it. And at the moment I'm not really tempted by it any more than that," he said.
"Afterwards, only fools don't change their minds (laughs)!
"I'm more interested in finding a new chapter in my career. What I like is racing. I would like to continue doing it."
Follow us on Twitter @Planet_F1, like our Facebook page and join us on Instagram!
Source: Read Full Article