Ross Brawn: '30 man years' put into 2022 Formula 1 car concept
Ross Brawn has said Formula 1 and the FIA have done an unprecedented amount of "intense work" to come up with the sport's new car concept. 
The first full-scale model of a 2022 F1 car was revealed at the British Grand Prix at the weekend, and the design has long been known to have been aimed at producing closer racing throughout the field from next season onwards.
Instead of describing the level of work on the new formula as "man hours", Brawn believes that "30 man years" have gone into the design and development of the new cars, such is the amount of detail involved in the process.
"Formula 1 unveiled a full-scale model of our revolutionary new 2022 car at Silverstone and the reaction has been very positive," Brawn said in his post-race column on Formula1.com.
"We have to remember this is the first time F1 and the FIA have ever put this sort of intense work into shaping the design and direction of the sport's racing car, a programme that has 30 man years behind it.
"This is F1 and the FIA's interpretation of the rules and now I'm interested in seeing what solutions the teams come up with for next year."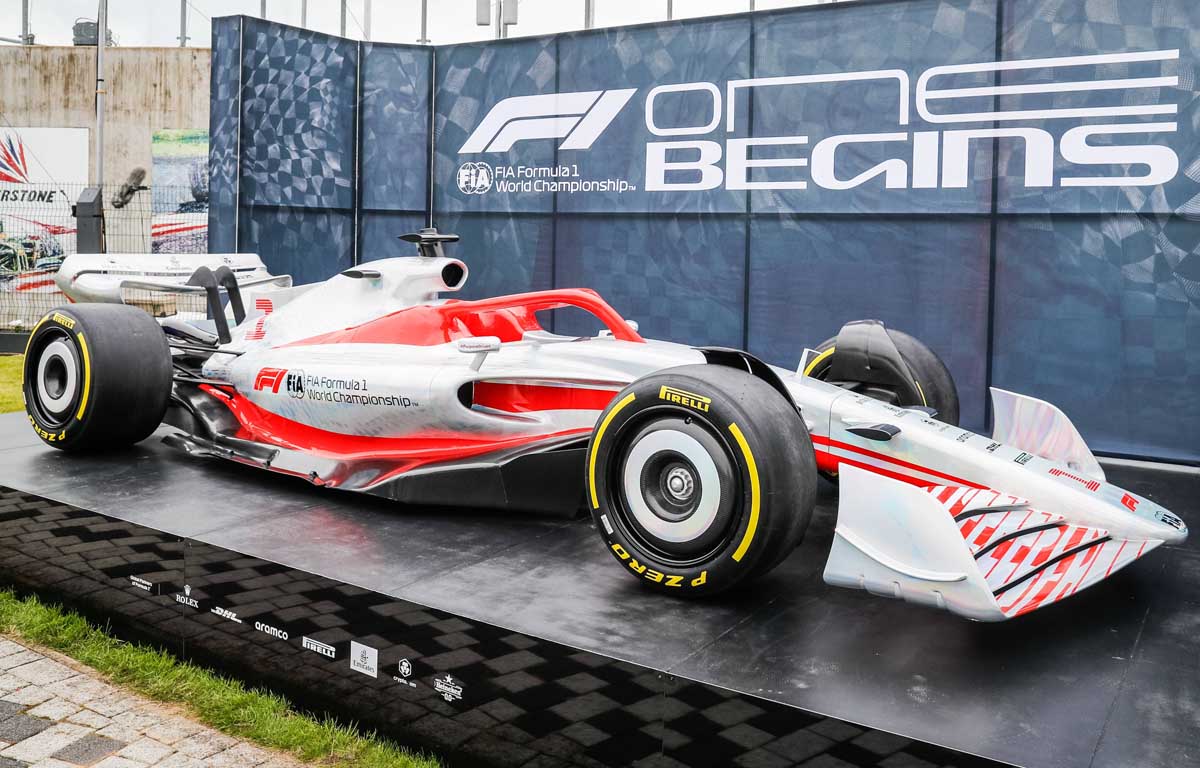 Check all the latest 2021 teamwear via the official Formula 1 store
Most teams have already switched their focus to produce the best possible car for 2022, but this was the first glimpse the drivers and fans had of how the new cars will look.
The drivers offered their own reaction upon seeing the car for the first time. Lewis Hamilton said it will be a "serious challenge" to get used to driving them, Carlos Sainz said it is "more aggressive" than the current design and Fernando Alonso dubbed it "futuristic."
The designs have been specifically geared around trying to enable cars to follow each other more easily and, on a high-speed circuit such as Silverstone, F1 managing director of motorsports Brawn feels the new cars will offer a better chance to do that than the current challengers.
"The 2022 cars should enable more overtaking – and less DRS trains such as those at Silverstone on Sunday," Brawn explained.
"We saw lots of occasions this weekend when cars that were close on performance struggled to race each other.
"When there is a decent performance difference between the cars, you can overtake in the current formula. But when it's close, particularly on a track like Silverstone, you can't.
"We are sure the new car will enable more wheel-to-wheel racing and that is what we want for our fans."
Source: Read Full Article