Stefano Domenicali: 'Sprint race format brings many advantages'
Stefano Domenicali says that the idea of sprint races in Formula 1 will be successful on a number of levels within the sport.
F1's CEO aimed to ease worries about the new format, having already confirmed that Silverstone will host a trial of a sprint race at the British Grand Prix in 2021.
"When we went public with the news that we wanted to try out a sprint qualification like this, the organisers who are eligible for the test immediately got a lot more ticket requests. And the TV broadcasters were thrilled. This format brings many advantages," Domenicali told Auto Motor Sport.
"The less time for free practice sessions, the more action on the track. No one waits for better conditions in the garage anymore. That has already been shown in Bahrain.
"With free practice and qualifying, the organiser can sell a better Friday to the fans. With the second free practice as race preparation and the sprint qualifying in the afternoon, a better Saturday. That's an additional platform for stories and for the sponsors. The more unpredictable everything becomes, the more interesting the racing.
"If we don't try it, we will never know if it is an asset or not. How many times have we changed the qualifying format in the past? Always with the intention of doing it better and getting to where we are today."
Despite confirming that reverse grids will not be coming to Formula 1, concerns over the format remain – include the potential confusion about how pole position statistics will be calculated using a different form of qualifying, as well as how many sprint races will be used throughout the season.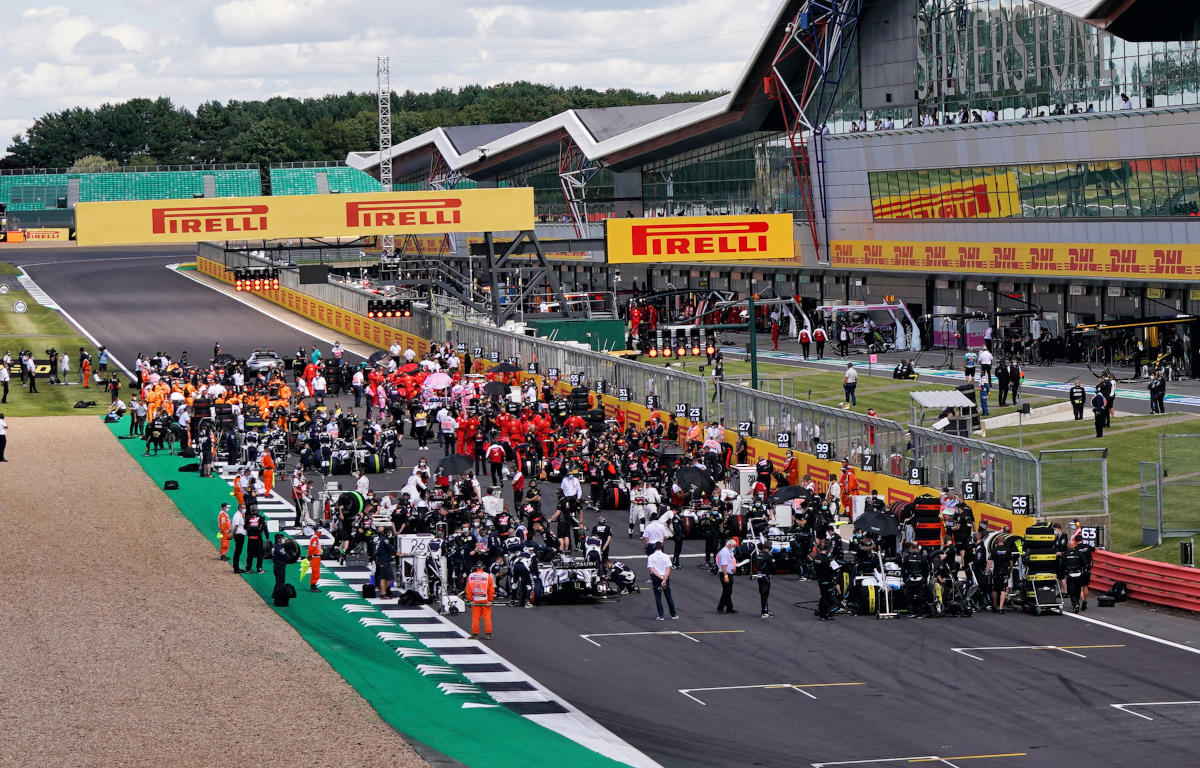 Check all the latest 2021 teamwear via the official Formula 1 store
Domenicali tried to assuage those concerns, adding: "It's very simple: for the statistics, the driver who wins the qualifying race on Saturday gets pole position. And there is only one winner, and he is crowned on Sunday. We don't want to do this format at every Grand Prix in the future. This will be a Grand Slam for selected events.
"We have to discuss [number of sprint races] in a next step. But not too many. Let's see if it works first."
With the teams complaining that running sprint races will cost the teams more money to compete in rather than standard qualifying sessions, but a finance package has now been agreed for sprint races to take place.
Domenicali continued: "The difference between doing a qualifying on my own on the track or in a race is not that big. The distance is about the same. If we ask for compensation for everything we want to try new, we'll never get there.
"We should not lose sight of the big picture. We are discussing the impact on costs right now. But to be honest, the complaints came mainly from the big teams. I hope we can come to a solution there now. The other details of the format are more or less finalised."
Source: Read Full Article