Szafnauer: 'This has been Lance Stroll's best season' | F1 News by PlanetF1
Despite the fact that Lance Stroll is being beaten by his team-mate again, Otmar Szafnauer says that 2020 is the Canadian's best season yet.
Stroll made a strong start to his fourth year in the sport, finishing P4 twice and scoring his second podium in Monza.
However, he has failed to score a single point since the race in Italy and therefore trails Sergio Perez in the standings, despite taking part in one race more.
Nevertheless, Racing Point team principal Szafnauer doesn't believe his driver is to blame for this, and think's he's been "fantastic".
"I certainly hope we've used up all our bad luck in the last few races, that's for sure! You only have to look at Lance's side of the garage to understand what a rollercoaster of a year this has been," Szafnauer said.
"We shouldn't forget this has been Lance's best season in Formula 1 to date. He's not only taken a podium, he's also found a much greater level of consistency. After eight races he was P4 in the standings and on fantastic form.
"Unfortunately, since then he's had a series of setbacks that have been largely out of his hands. He was firmly in podium contention in Mugello before a freak puncture took him out of the race and was looking good in Russia before he was hit by Leclerc.
"Of course, he then missed Germany through illness and all that positive momentum he had worked so hard to build was swept out from underneath him. But now, Lance is in great shape, firing on all cylinders and he's ready for the final few races."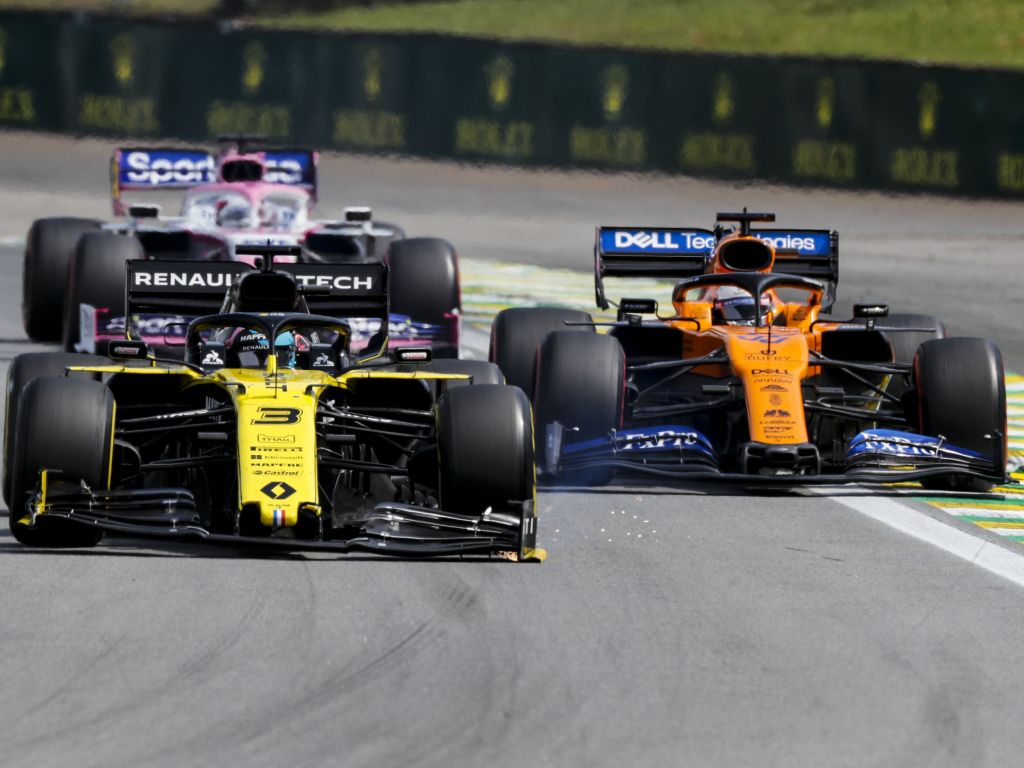 Get your hands on the official Racing Point 2020 collection via the Formula 1 store 
With Racing Point locked in a tight battle for P3 in the Constructors' Championship, both Stroll and Perez will need to be in top form in the final races.
Szafnauer thinks that it will go down to the last round, and, expecting the upcoming tracks to suit the RP20, is optimistic.
"I think the battle for P3 has been one of the highlights of the season. Having said that, it's actually been a close fight throughout the midfield this year," he said.
"We've been very closely matched with McLaren and Renault – as the standings show – but some of the other teams have been right in the mix too at certain circuits, which is great for the sport and has certainly made for some unpredictable and exciting races.
"I fully expect the battle to go right down to the wire in Abu Dhabi. That's a measure of just how strong the competition is. We're only a point off P3 right now and anything can happen, so we'll dig deep, give it everything we've got, and treat the final stretch as a four-race Championship where we aim to come out on top.
‍"We believe the RP20 is well suited to Turkey, Bahrain and Abu Dhabi, so we expect to be strong in all four of the remaining races. It's down to us now to maximise the performance potential of our package and secure solid points."
Source: Read Full Article