Team principal Guenther Steiner asks 'Tom the expert' why Haas can't maintain form
Haas team principal Guenther Steiner turned the tables when the interviewer asked him how long the team can maintain their current form.
Considering the team were lagging at the back of the pack throughout 2021, Haas' transformation at the start of the 2022 campaign has been nothing short of remarkable.
The American outfit put all of their focus last season into the new 2022 regulations, which has paid off early in the form of P5 and P9 finishes for Kevin Magnussen in the opening two rounds.
Mercedes' Lewis Hamilton even said he had no answer to Magnussen's speed in the latter stages of the Saudi Arabian Grand Prix.
Of course, Haas' budget is among the smallest on the grid, so there remains a question mark over their ability to sustain this level of performance across the season.
That was put to Steiner during the F1 Nation podcast.
When F1 journalist Tom Clarkson asked Steiner how long Haas believe they can keep this run going, Steiner responded: "Why should it stop? Now I'm asking you, Tom the expert.
"Why you think we cannot keep it going?"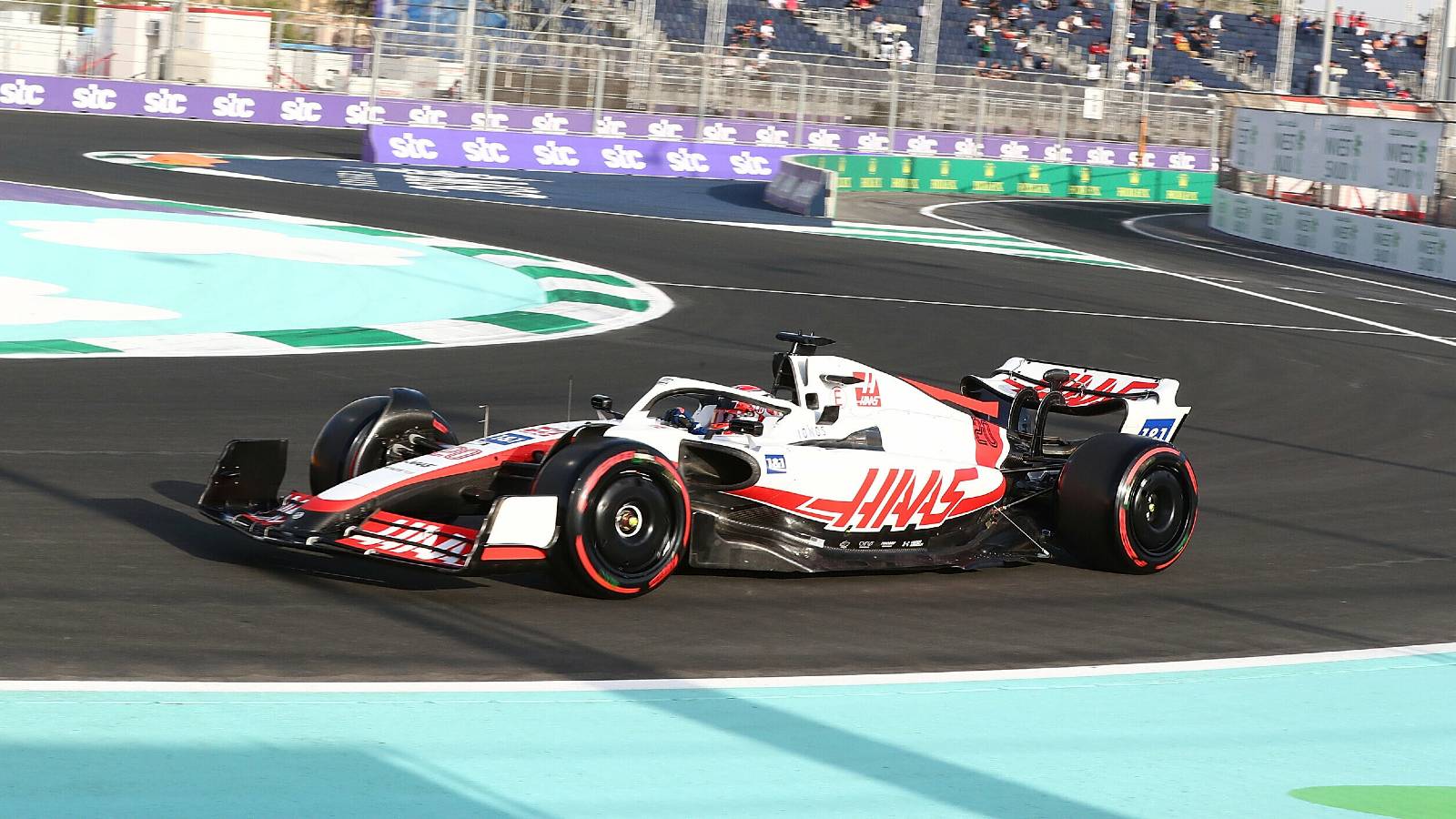 Clarkson clarified he was asking due to the budget disparities between Haas and the likes of current leading duo Red Bull and Ferrari.
"I mean, we are not competing at the moment against Ferrari or Red Bull," Steiner responded.
But to answer the question, Steiner is confident Haas can continue to compete in the midfield, citing the budget cap he feels has made it possible for teams to keep themselves in the conversation for points.
"But I think we can keep going where we are now," Steiner continued.
"Obviously the other ones will get closer but [with] the budget cap in place, it's not like the good old days when you just throw money at it and you keep on developing.
"We will develop and we will get better as well, so I don't know. But it's a very level playing field at the moment in Formula 1 and I think that was the intention of the financial regulations, to have a budget cap, to achieve this because it is much more interesting if smaller teams now can compete in the midfield and fight for points every weekend.
"So, I don't see…obviously there will be a day when we fall back again and somebody else comes up like we fell back and then came back, but I think that's the whole idea of the budget cap that it is more competitive between the teams."
Source: Read Full Article