Valtteri Bottas motivated by 'couch commentators' | F1 News by PlanetF1
Valtteri Bottas does not get bogged down by criticism, but instead finds motivation from said critics to do better in Formula 1.
The Finn is preparing for his fifth campaign with Mercedes, though it is the previous four which have drummed up continued criticism of Bottas.
Yet to mount a title challenge against team-mate Lewis Hamilton in those four seasons, a section of fans have grown frustrated, and by this stage Bottas is all too aware of his critics.
But, these "couch commentators" are actually a great source of motivation for him.
"They really motivate me quite a lot," said Bottas in an interview with Motorsport.com.
"I've learned a lot from myself not to try and let those kind of things affect me. I try to avoid that negativity.
"But no matter what you do, there's always going to be negativity: sometimes less, sometime more and it is the same with the criticism. But it's a motivation to prove people wrong. No doubt.
"And I think I've said it before: sometimes I just don't get why there is that kind of criticism. I guess there's always a reason. But I don't know that reason and again, I'm not in their position. So I've no idea what goes in their head.
"I think the people who really properly understand the sport and, look at details, and think of things in other people's shoes or driver's shoes, I think they understand.
"But there's many, for sure, like, in any sport, there's always couch commentators who might, you know, underestimate things.
"From my side, I can say that it's not an easy job. If you look at the numbers, Lewis is the most successful driver in F1 history, and I need to go up against him with decent speed and consistency weekend after weekend. So yeah, it's not an easy place to be.
"But that really motivates me, and that's the goal for me to try and beat him. That will keep me going and that will keep me pushing myself again, hopefully to a next level."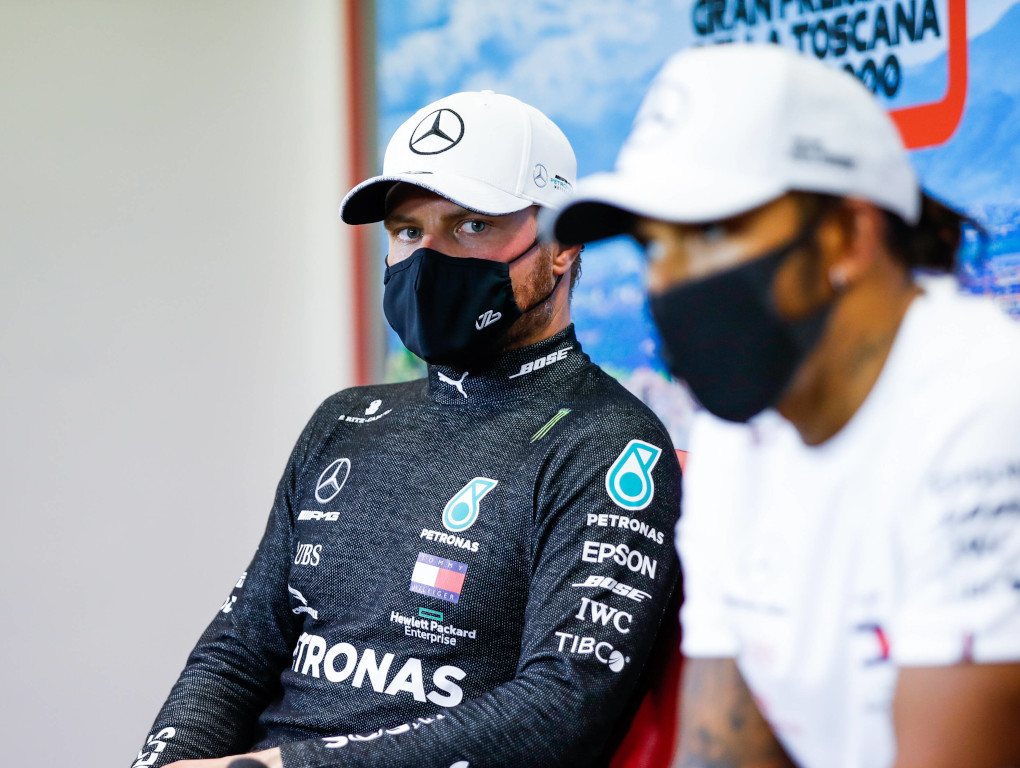 Driver and team face coverings are available now on the official Formula 1 store!
While Bottas has had flashes of real quality during his Mercedes career, Hamilton has always enjoyed the superior consistency, as well as the ability to pull something extraordinary out of the bag when it really matters.
And it is this piece of the puzzle which Bottas wants to find.
"There are times that I've struggled to understand how is that possible: whether it's a single corner, or whether it has been a stint on a certain track with a certain tyre compound," he admitted.
"But there's always reasons and we always dig for those reasons.
"The worst thing is to leave something that you don't understand. I know that the team has pretty smart engineers, so they can always dig out the reasons and give an explanation and tell me how I can try and match that or do better."
Follow us on Twitter @Planet_F1, like our Facebook page and join us on Instagram!
Source: Read Full Article