Why rivals are choosing to copy Red Bull over Ferrari – report
Auto Motor und Sport's Michael Schmidt says rivals are choosing Red Bull's design path over Ferrari's because "no team knows why the Ferrari is so fast".
Introducing an all-new generation of cars this season, Formula 1 adopting ground effect aerodynamics, it is Ferrari who have emerged as Red Bull's number one rival.
Taking four wins from 11 races, Ferrari have taken on Red Bull with momentum swinging between the two.
But while it seems the RB18 and the F1-75 are, on most days, evenly matched, it is Red Bull that rivals have opted to copy.
Aston Martin introduced a green Red Bull at the Spanish Grand Prix while Williams' first big upgrade of the season, which debuted at Silverstone, was also along the Red Bull path according to Alex Albon.
AMuS journalist Schmidt reckons that's because rivals cannot figure out what it is that makes the F1-75 with its baby bath sidepods a fast car.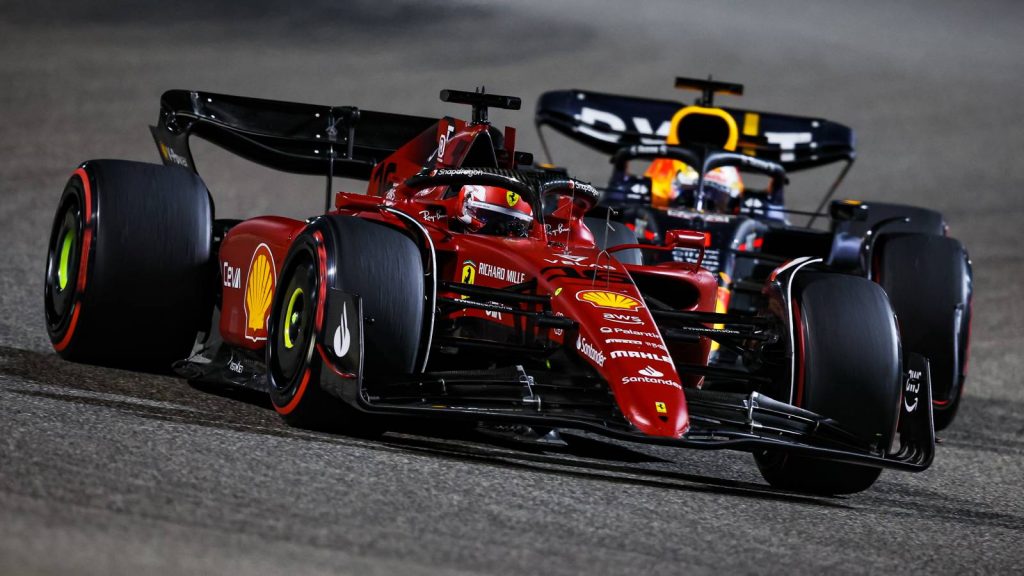 Speaking in his latest video for the website, he said: "Ferrari has a very good car. What surprises me is that everyone copies the Red Bull, but no one copies the Ferrari.
"Which simply shows that no team knows why the Ferrari is so fast.
"With the Red Bull, teams sort of think they know, but with the Ferrari, no one knows."
He added: "One thing is clear, in my opinion, the great strength of the F1-75 is that it is always and everywhere fast.
"It's fast in different ground clearances, they have an engine that's incredibly elastic, that's easy to drive. It gives the drivers confidence.
"And the F1-75 is good-natured. Cold or hot weather, no matter what tyre compound, Ferrari are always there somehow."
Asked whether it was perhaps a trick with the floor, Ferrari and also Red Bull suspected of having found a grey area when it comes to flexing the floors, Schmidt doubts that.
"Mercedes suspects that," he replied, "but they also suspect that Red Bull is doing something with the floor. That will be seen in Spa.
"In my opinion there won't be much change in terms of performance level."
With some teams said to have found a grey area in the regulations relating to the area around the plank and the skid block, one that has allowed them to increase the flexibility of the car's floor beyond the 2mm allowed, a technical directive has been issued that will come into effect at the Belgian Grand Prix.
It remains to be seen which teams, if any, will need to change their cars to meet the new requirements.
Source: Read Full Article