Yuki Tsunoda: Improved mentality brought F1 chance | Planet F1
Yuki Tsunoda has credited his work with a "psychological trainer" for the F2 improvement that ended with him securing an AlphaTauri drive.
The 20-year-old from Japan will team up with Pierre Gasly at AlphaTauri in the 2021 Formula 1 season after Dr Helmut Marko, head of Red Bull's driver development programme, saw enough potential to promote him into Daniil Kvyat's seat.
It represents a meteoric rise for Tsunoda, who has now made a step up in three consecutive years having still been competing in the F4 Japanese Championship in 2018.
With his talent and speed not in question, it came down to Tsunoda harnessing the mental side of his game in order to show he had what it takes to justify a rapid elevation to F1.
Driver and team face coverings are available now on the official Formula 1 store!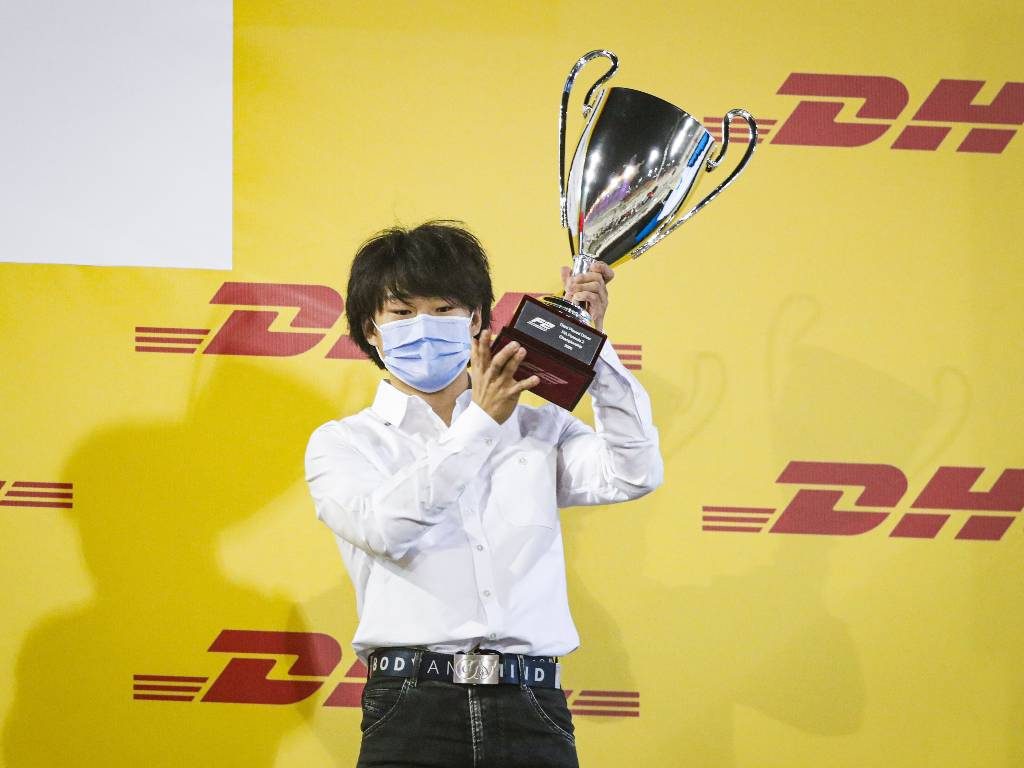 "Last year for me was a season in which I made a big improvement in all aspects of my job," said Tsunoda – who won three times in F2 to end up third in the standings behind champion Mick Schumacher – in an interview for the AlphaTauri website.
"First of all, in terms of my driving, but also in terms of my mentality and psychology regarding how I approached my racing.
"I think I improved a lot during Formula 2. It was a very successful season, one of the best in my racing career.
"At the start of the season, I already had good pace and could compete with strong rivals, but I lacked consistency until the middle of the season. That meant I was unable to get good points in the early races.
"Then, from the mid-season on, I worked with a psychological trainer and we talked a lot about my racing – how I prepare for the race and my attitude during the race – as well as other factors. That resulted in my mentality improving a lot.
"By the end of the season it was not yet where I wanted to be, but had improved so much since the start of the season. My on-track results continued to get better."
Tyre management is another area where Tsunoda progressed – so much so that he ended up being honoured with the Pirelli award which recognises that particular skill.
"At the start of last year, during the rookie test for example, I struggled with tyre management compared to my team-mates," added Tsunoda.
"However, I have worked hard with the team and watched races from previous seasons to learn how to better manage this.
"The hard work we all put in paid off, as by the end of the year I had received the Pirelli award – which showed just how much progress I had made.
"I know the next step in my motorsport career won't be easy, but I can't wait."
Follow us on Twitter @Planet_F1, like our Facebook page and join us on Instagram!
Source: Read Full Article