Aston Martin shall go to Le Mans: with the V12 Valkyrie LMH in 2025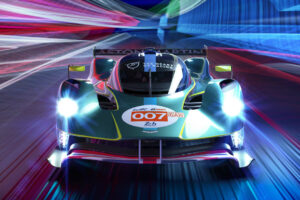 Aston Martin announces the revival of its Le Mans Hypercar class entry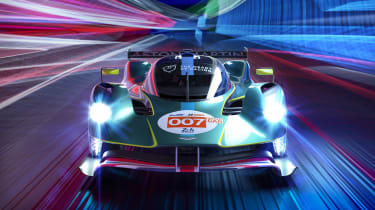 Back in 2019 Aston Martin said it would put its Valkyrie hypercar on to the grid at Le Mans in 2021 but two years on it looked like the programme was all but over. Now the British firm has reignited the flame and declared it intends to run the prototype Valkyrie at the 2025 Le Mans event and in the WEC series . 
Aston Martin Chairman Lawrence Stroll spoke on the decision: "We have been present at Le Mans since the earliest days, and now we return to the scene of those first triumphs aiming to write new history with a racing prototype inspired by the fastest production car Aston Martin has ever built.
Aston Martin Valkyrie: performance, price, specs and full details of the groundbreaking hypercar
The race car will be homologated through the Valkyrie road car in AMR Pro form. The Valkyrie AMR Pro debuted in 2021, a track-only hypercar with a limited run of 40 units. The AMR Pro features a V12 like the standard Valkyrie but does without the hybrid system to save weight and improve weight distribution. 
The Valkyrie race car's 6.5-litre V12 is a naturally-aspirated unit and revs to 11,000rpm and develops over 1,000bhp. Aston Martin says the engine will be enhanced to "withstand the rigours of top level long-distance competition."
It's not only Le Mans where the Valkyrie will get a chance for motorsport glory. Aston Martin plans on racing it throughout the World Endurance Championship season and in the IMSA SportsCar Championship – meaning it'll feature at Le Mans, Daytona and Sebring. 
Aston Martin has a rich history at Le Mans, taking the outright win in 1959 and claiming class victories 19 times over the past 95 years.
Check out the latest Aston Martin news and reviews here…
Source: Read Full Article