Council 20mph speed limit powers to be curbed by PM in 'pro-motorist' package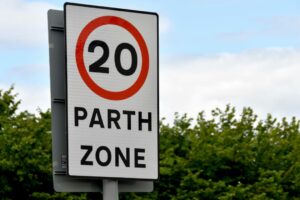 Rishi Sunak is reported to be readying a package of 'pro-motorist' policies to be announced at the Conservative Party conference this weekend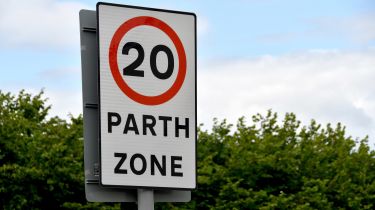 Prime Minister Rishi Sunak is reportedly planning to reveal a package of 'pro-motorist' polices at the Conservative party annual conference in Manchester next week, that will include a limit on the powers that councils have to implement new 20mph zones.
The package of measures is also said to include rolling back some of the restrictions on drivers entering bus lanes, while councils' ability to raise fines from ANPR cameras for transgressions such as entering box junctions are said to be in the firing line, too.
The measures follow Sunak's recent announcement that the ban on new petrol and diesel-engined cars would be delayed from 2030 to 2035, and signal his apparent determination to capitalise before next year's general election on the perception that his party's Labour rivals are 'anti-car'.
National 20mph speed limit for built-up areas introduced in Wales
The Tory party's new focus on drivers started in the wake of the Uxbridge and Ruislip by-election in the summer, when they narrowly held onto former PM Boris Johnson's old seat due to voter impatience with London Labour mayor Sadiq Khan's decision to extend the capital's Ultra Low Emissions Zone (ULEZ).
More recently, the Welsh Labour party's difficulties with its deeply unpopular measure to implement a 20mph national speed limit across built-up areas in Wales has reinforced messages that Labour does not have drivers' interests at heart. 
Speaking to ITV Wales, Sunak said that imposing a blanket 20mph speed limit is "absolutely not right", and "doesn't reflect people's priorities". Coming on top of Welsh Labour's decision not to build any more roads, Sunak said the moves taken together "seem like an attack on motorists".
The RAC's head of policy said the organisation was waiting to see details of Sunak's plans before backing them, noting that while 20mph zones are needed outside schools, in residential streets and areas with many pedestrians, the can lengthen journey times and increase congestion too.
"We badly need to create an integrated transport network that works for everyone, including motorists. Bus lanes are key to that as they help to ensure services run on time in rush-hour when traffic is high, but outside of that can sometimes make traffic worse by limiting the amount of available road space which is something we can well do without. It's important to realise that eight in 10 drivers tell us they would struggle to get by without access to a car," Simon Williams said.
Want the latest car news in your inbox? Sign up to the free Auto Express email newsletter…
Source: Read Full Article