'It's about time car insurance prices were lowered'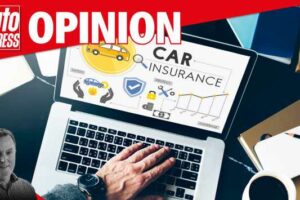 Editor-in-chief Steve Fowler was shocked to find his car insurance premium had risen 44 per cent at renewal time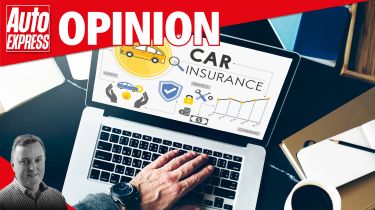 It's car insurance renewal time in the Fowler house and it's down to me – as family fleet manager – to sort it all out. A long-winded and frustrating job.
Like over seven million other Brits, we're with the UK's biggest insurer, Admiral. Our multi-car policy covers four cars, and our home insurance is rolled in, too, for a sizeable four-figure annual sum. I was expecting a hike, but still shocked by this year's 44 per cent increase.
'High Insurance premiums are forcing owners to scrap their cars'
Off I went to the internet to make some savings, and returned to Admiral to see if it could better my renewal price. A very nice chap managed to shave a few hundred quid off, meaning an increase of 'just' 24 per cent.
Why – as a long-standing customer – couldn't I just be offered that price in the first place and saved this ridiculous charade? I asked Admiral.
"We don't like to lose a customer, so if they contact us during their renewal cycle (23 days before the renewal date to 14 days after the renewal date) because they've received a cheaper quote elsewhere or are unhappy with their initial renewal offer, we will check to see if there is any discount that can be applied in an attempt to save the business and keep the customer with us," a spokesperson told me. Why not do that in the first place?
My 87-year-old Dad's car insurance was also up for renewal at the same time. Faced with a near-100 per cent increase, he looked around and thought he'd try Tesco. He shops with them, has his home insurance with them, a credit card with them and his mobile phone with them. For some reason, he seems to like Tesco. Not any more.
It will insure his home, but not his car. "We don't offer car insurance to over-85s on new business," Tesco told me.
Admiral made £233.9m pre-tax profit in the first six months of the year, while Tesco Bank made an operating profit of £65m in the first half of 2023. Yet insurers' reputations have never been worse – not a good thing in any business. Surely it's time to put customers first.
Has your car insurance premium gone up? Tell us about your experience in the comments section below…
Source: Read Full Article