New Suzuki eVX almost ready to take on the electric SUV elite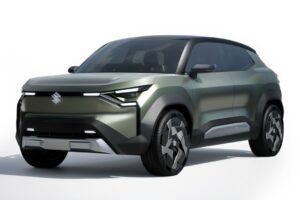 Suzuki is working on an all-electric SUV with a 310-mile range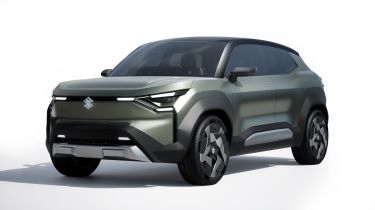 Although Suzuki's entire range of passenger cars is now electrified in some way, there's a glaring omission of a fully-electric offering – which will soon be filled by the new eVX.
There's no word on if the eVX will come to the UK yet, but if it does we expect it to arrive in 2025, taking on the likes of the Hyundai Kona Electric, Jeep Avenger and Kia's upcoming EV3. We previously saw a concept version of the eVX back in January, but Suzuki says the "exterior has been evolved", so the production model should look similar to this.
Those are some excellent rivals the eVX will have to contend with, and there are plenty more besides in the small all-electric SUV sector. To help it stand out, it'll get Suzuki's traditionally chunky off-road stance. 
New Suzuki eVX concept points to firm's first all-electric car
That's not to say the eVX won't look modern, though. Suzuki's first all-electric car, it looks comparatively futuristic next to the firm's current line up thanks to angular surfacing and flush-fitting door handles. Some elements of the concept have been tweaked – there's now wing mirrors rather than cameras, and the headlights have been reshaped.  
We don't know the underpinnings of the eVX just yet, but given Toyota and Suzuki's partnership, we could see a sharing of technology, potentially with the eVX gaining a Toyota platform from the similarly-sized bZ3X.
Suzuki claims the eVX will manage 310 miles of range thanks to a 60kWh battery – that's 35 miles more than a Kia Niro EV and 62 miles more than a Jeep Avenger.
Check out the latest Suzuki news and reviews…
Source: Read Full Article