Potholes? Fuel prices? Other people? Here's what makes UK motorists see red on the road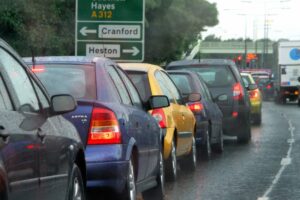 Disintegrating local roads beat the high cost of fuel to top the list of concerns for UK drivers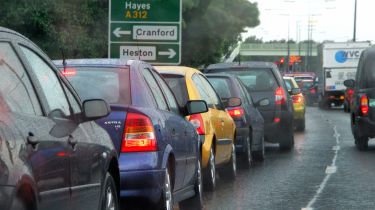 Dissatisfaction with the state of neighbourhood roads has reached record levels in the UK, with 49 per cent of drivers naming it as one of their top motoring-related concerns of 2023.
That's the finding of the latest RAC Report on Motoring, which says frustration over the lack of road maintenance and the poor condition of pothole-infested tarmac has reached the highest level ever recorded. 
That makes road conditions the leading concern for motorists by some margin this year, with seven per cent fewer drivers – 42 per cent – naming sky-high petrol and diesel costs as the second most common concern in this year's survey. Anxiety about petrol and diesel prices  topped the survey last year, when the fuel crisis was in full swing, but the RAC poll took place in March when prices had fallen back before rising again this summer. 
Councils refusing to pay-up for pothole damage to cars
Third place in the 2023 survey goes to the poor standard of other motorists' driving, which is considered to be a top concern by 31 per cent of drivers – a similar percentage to last year.
There are 19 concerns listed altogether in the report, but most have changed very little from last year. That said, there's been a small three per cent rise in the numbers of drivers listing the cost of insurance as a top concern – now at 21 per cent – while the numbers of those flagging up the poor behaviour of cyclists has dropped back from 22 to 20 per cent.
The RAC report suggests its a long-term lack of maintenance funding, plus the effects of a particularly wet winter, that have created 'perfect conditions' for potholes to proliferate. That's borne out by drivers, with a huge 67 per cent saying their local roads are worse than the year before. In the 2022 report, that number was 60 per cent.
The research also finds that 81 per cent of drivers have been forced to take evasive action and drive around potholes, while 69 per cent say they've had to slow down sharply to drive over one. The RAC also points to a 'worrying' 35 per cent of drivers who say potholes have forced them to swerve onto the other side of the road or into another lane. 
When the survey came to quizzing drivers on their views about the state of the roads, the response was understandably bleak. 82 per cent of drivers say roads are not resurfaced to a high enough standard, or as often as they should be.
"We have to bring the ongoing deterioration of our local roads to an end by giving councils the certainty of funding they need to be able to plan proper maintenance programmes which include resurfacing roads that have gone beyond point where they can be patched up," said RAC head of policy Simon Williams.
The RAC says its patrols were called out to more than 10,000 pothole-related incidents in the first quarter of 2023, up almost 40 per cent on the same period last year. It's calling for 2p from every litre of fuel revenue to be ring-fenced for road repairs.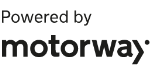 Tell us what your biggest gripe about driving in the UK is in the comments section below…
Source: Read Full Article