DUKE Highway open payment system trial begins – pay toll with Visa, Mastercard credit and debit cards – paultan.org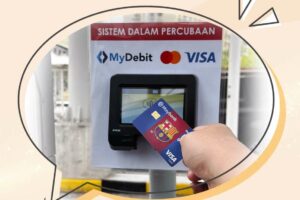 Trials for the open toll payment system (OPS) have started at the Duta-Ulu Kelang Expressway, more popularly known as the DUKE Highway.
Open payment system means that you can pay toll at the with your debit or credit card, in addition to existing methods like Touch n Go, SmartTag and RFID. Look out for the Visa, Mastercard and MyDebit logos on the toll gantries. Remember to tap on the correct card reader, and not the TnG one out of habit. However, if the bank card fails, you can use the good ol' Touch n Go card to pass.
The DUKE Highway join a growing list of highways trialling the OPS, coming just after IJM's NPE and Besraya highways. Last week, ALR Group's LDP, Sprint, Kesas and Smart Tunnel joined the club. The MEX highway is also accepting bank cards. All in, 12 highways have agreed to OPS.
Now that we have the option of bank cards, which toll payment method do you prefer?
Looking to sell your car? Sell it with myTukar.
Source: Read Full Article