Jenson Button-owned McLaren P1 for sale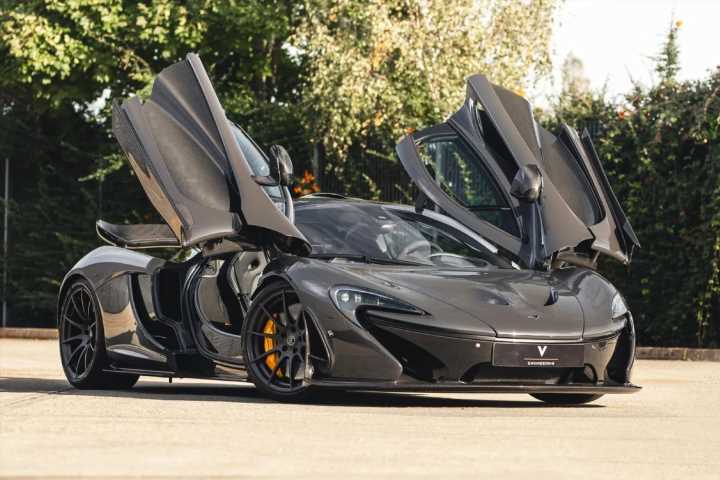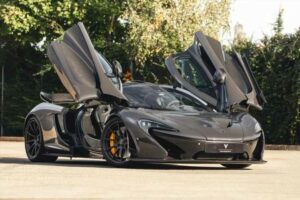 Hamilton may have more championships, but JB's car collection remains unbeaten
By Cam Tait / Friday, 20 October 2023 / Loading comments
Say what you will about Formula 1 drivers, but they probably have the best taste in cars of all sportspeople. For instance, Lewis Hamilton got Horacio Pagani to shove a manual gearbox in his Zonda 760 LH, while Max Verstappen has spent some of his championship prize money on an Aston Martin Valkyrie. And although Carlos Sainz recently forked out a pretty penny on a Ferrari 812 Competizione, he apparently uses an old VW Golf GTI as his daily driver – for which he deserves his fair share of kudos.
Yes, the current grid certainly has an enviable collective collection of cars. But the driver with arguably the greatest back catalogue isn't on the grid anymore; he was recently hooning a NASCAR around at the 24 Hours of Le Mans. It is, of course, Jenson Button – a man who, prior to his 2009 championship year, frequently featured on the front cover of tabloid papers for doing what F1 drivers did in the early-to-mid-2000s, while at the same time appearing in the news section of car mags for his recent acquisitions. You've probably heard about his old Mercedes CLK DTM, the various Honda NSXs he's owned and his championship-winning Brawn GP that is said to reside in a lock-up somewhere in Monaco. This really is the gold standard of car collections.
Add the McLaren P1 to that list. And then strike it off, as Mr Button's old McLaren P1 is up for sale. It shouldn't come as a surprise that he owned one in the first place, given that he drove for McLaren for seven seasons (plus a one-time comeback at the 2017 Monaco GP for you F1 nerds) and doubtlessly earned a few quid in the process. What better way to show team spirit than to fork out seven figures on its latest hypercar?
'Wasn't the P1 listed at £930,000?' I hear you ask. Unless JB got a major staff discount, the options list on this example would have comfortably tipped it over into seven figures. This includes a specially developed Race Mode 2, which is essentially a road-legal version of the P1's most hardcore setting, along with MSO-spec forged lightweight wheels, carbon ceramic brakes with yellow callipers, stealth cosmetic pack and carbon fibre just about everywhere. Think of it more like a P1 GTR 'light', only with a Meridian sound system and parking sensors.
Admittedly, he didn't drive it all that much in his three years of ownership. Just 500 miles were racked up before it was sold to its current owner in 2018, but when you have a collection as sizeable as JB's and an F1 title to chase after, there probably isn't a huge amount of time to squeeze in a continental road trip in your 916hp hybrid hypercar. The next owner, however, has logged a further 1,000 miles on the car, which should mean the battery is still in good working order. It's also recently undergone a service by a P1 specialist, so it's ready to add another thousand (or more!) miles from the get-go.
The cost of entry? £1,400,000. Yes, it's the most expensive P1 on the classifieds (not including the trio of P1 GTRs that are currently listed), but that's the price you pay for having an F1 champion's name on the original invoice. Well, that and the bespoke driver mode and all the other MSO goodies. If you're not keen on F1 but have a thing for special P1s, then there's this P1 prototype available for £50,000 less. And if you just want to get your hands on a P1 no matter the spec, then this rather vibrant example should do the trick at £1,250,000. What a marvellous time to be a prospective P1 buyer; now to find a spare million or two tucked down the back of the sofa…
---
Source: Read Full Article