Mind-blowing Lancia Delta S4 Stradale for sale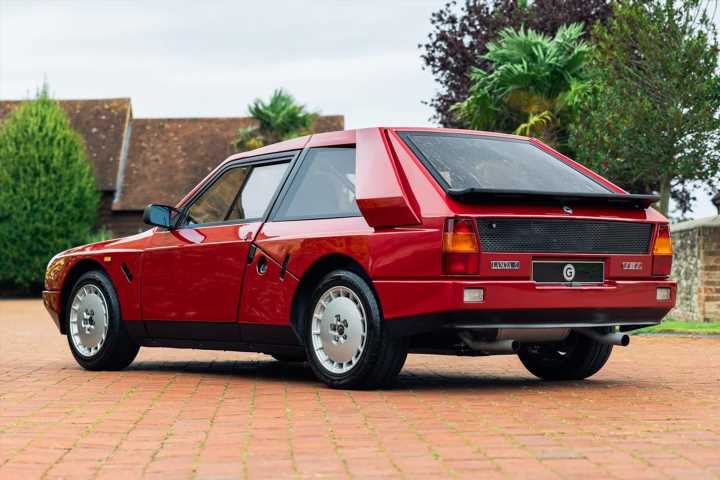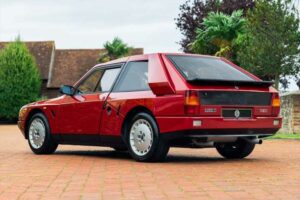 There are homologation specials, and then there are homologation specials…
By Matt Bird / Sunday, 24 September 2023 / Loading comments
The mystique of Group B is going absolutely nowhere, despite being a set of rallying regs first introduced 40 years ago. If anything, the affection for the era has only increased of late, with reimagined cars like the Kimera EV037, MST 6R4 and Audi's spectacular Hoonitron project introducing a whole new audience to one of the WRC's most unforgettable periods. The people, cars and places will forever be held up in rallying folklore as iconic.
The requirement to homologate road cars that productionised these mad machines only served to make Group B even more special. A mid-engined Metro or 205 on a special stage was crazy enough; that street cars were built and sold (if, seemingly always, never in the quantities they should have been) must have been almost unbelievable. Even now, it's crazy to think that T16s, RS200s, Sport Quattros and, er, 4TCs were made for the general public to buy.
Those roadgoing freaks come no more otherworldly than the Lancia Delta S4 Stradale. To have an engine behind the driver was exotic enough, let alone in a vehicle ostensibly related to a Giugiaro-penned front-drive family hatch launched just a few years prior. To have it supercharged or turbocharged would have been a talking point in the mid-80s, too, but the S4 famously went one step further in combining the two for a twincharged best of both worlds. It was underpinned by an evolution of the 037's spaceframe. It was bold as a rally car, and certifiable as a road car. Though its competition career was cut short, the S4 still won almost half (five out of 12) the events it entered across 1985 and 1986. What might have been?
It's believed that as few as 70 Stradales might have been built (when the official stipulation was for 200), making this wonderfully weird Lancia an incredibly rare vehicle. Chassis number 033 is described by Girardo & Co as one of the best they've seen (and they should know, having dealt with a fair few), still just 23,000km old and with Lancia Classiche certification. It's hard to know what to expect, really, when presented with a Group B road car, though it probably isn't something so exquisitely trimmed and lavishly appointed. In every sense, it's stunning.
This Stradale is especially interesting thanks to its time spent with the Baldi brothers Elio and Giovanni in Turin; mechanics with both Lancia and Abarth during Group B and Group A, they're recognised as the best of the best when it comes to dealing with cars like the Delta S4. Its first visit there saw an upgrade from the standard engine to a 'Pontenziato' spec for the 1.8, which meant a leap from 250hp to 'well over 300hp'. Nice. That was part of a wider, very extensive restoration early in the 2000s, with the Rosso Amaranto Delta having been back to the Baldis just a few years ago for an inspection and service ahead of a recent sale.
There's far more to this incredible car's back story than that, but we'll let you delve into that at your leisure. Suffice it to say the history is well worth reading – cars like these tend to lead quite interesting lives. Today it probably ranks as an almost unrepeatable opportunity to acquire one of the best known Group B road cars around. If the collection of 205, Renault 5, Audi Quattro, Ford RS200 and Metro 6R4 is missing the final puzzle piece, there's surely no finer one around.
As such, it's going to be one for the wealthiest of motorsport fans out there, because those vehicles associated with '80s rallying are now being coveted like so many other motorsport genres. Perhaps more so, because of that tangible link between stage and stradale (sorry). RM Auctions sold an even lower mileage one for just over a million euros in 2019; the S4 is surely no less valuable in 2023. It's certainly still as magnificent.
---
Behold the limited-run Kimera EV037 Martini 7
Homolorated! | Forgotten Group B
Source: Read Full Article