Triumph Speed 400 vs Harley-Davidson X440 vs RE Hunter 350 vs Others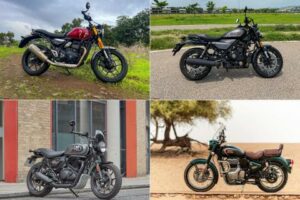 The Triumph Speed 400 is perfect for riders who want a sorted ride with a bit of everything thrown in.

Triumph Speed 400
Triumph Speed 400 Pros
Qintessential Triumph design that can stand proud next to the rest of its modern classic range
Build quality, fit and finish are of a high order – arguably the best in the broad segment it straddles
Stunning price proposition! Bajaj and Triumph have launched it at a price that leaves no doubt that they're gunning for a thumping success
39.5 BHP engine is reasonably tractable with a strong pull. Smooth & refined power delivery at a kerb weight of ~176 kg, results in a fairly peppy performance aided further by a slick 6-speed gearbox
Great ground clearance in real-world riding, combined with a reasonably plush ride
Exciting but not intimidating – the bike is very beginner-friendly and will be easy to recommend to newer riders as well as older ones getting back to some easy riding after a gap
A very generous 16,000 km / 1-year service interval. Parts and service costs are also expected to be kept competitive
Triumph Speed 400 Cons
Absence of some features like connected tech, riding modes etc.
Very tall folk may find themselves gravitating towards the Scrambler 400. The Speed 400 looks just a tad small for very heavyset / very tall riders
Non-adjustable brake and clutch levers, although they are light and easy to operate. Adjustable levers would have been a nice touch.
Analogue + Digital speedometer doesn't suit the bike's character. They should've gone in one of these directions, either the simple round style similar to the Trident or the gorgeous twin dials of the 1200 classic
Only single-sided saddle bag luggage is being offered by Triumph as of now. You will have to look at aftermarket solutions for double-sided saddle bags
The entire service experience remains uncharted territory with Triumph leaving a negative perception on this front in some parts of the country. Whether one can have a positive dealership experience under Bajaj's watch is something that remains to be seen
Link to Review
Harley-Davidson X440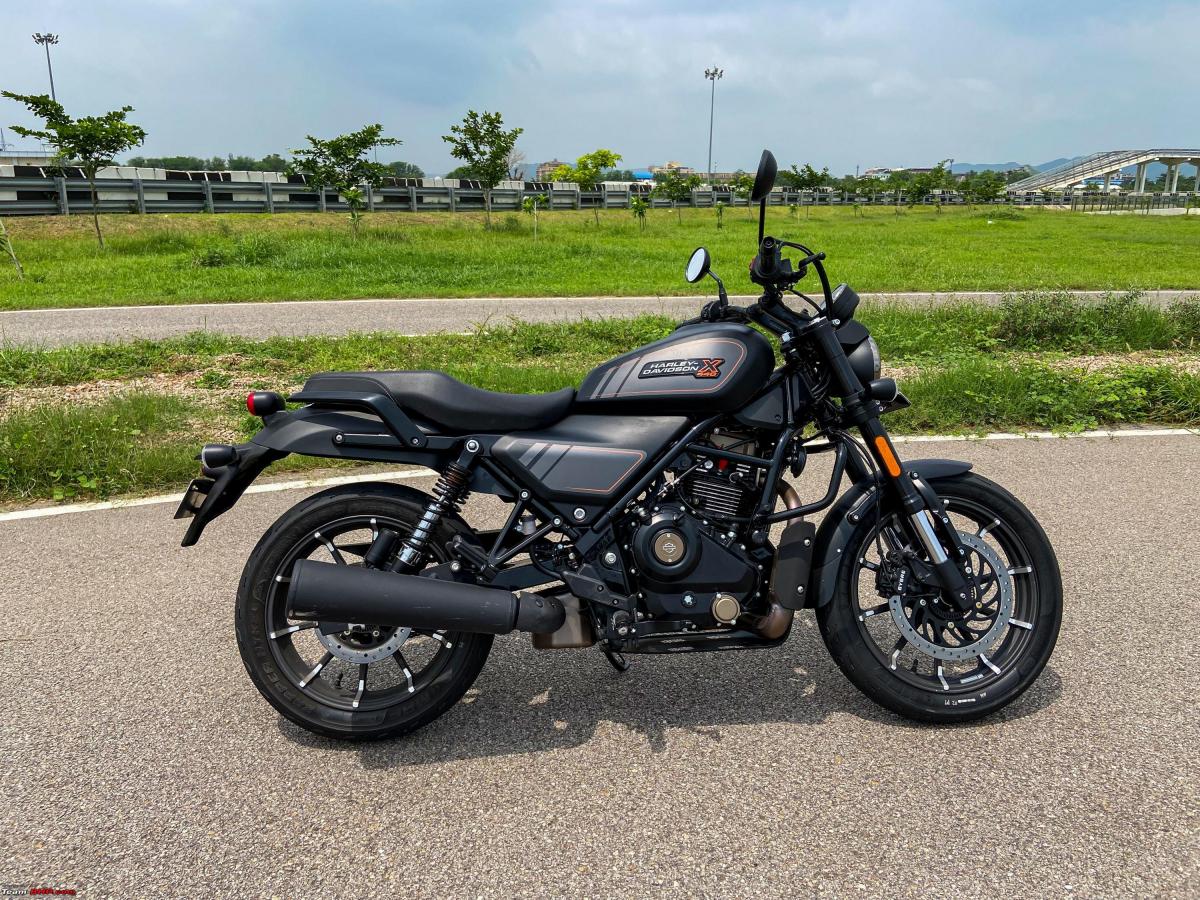 Harley-Davidson X440 Pros
Single-cylinder, 440cc engine has good low-end torque to make city riding as well as highway cruising comfortable
NVH and refinement are really good. Combined with good ergonomics, you can cruise at 80-100 km/h all day long
Well priced. It is on par with its peers, albeit with an extra ~40-90 cc
Built by Hero, who know the Indian two-wheeler consumer extremely well
Decent level of kit – standard dual-channel ABS, Bluetooth connectivity, connected features, etc.
Harley-Davidson X440 Cons
Design and styling can be polarising. Not your typical Harley
In a segment that has heated up with lots of new offerings, the X440 doesn't ace any specific aspect
No riding modes or traction control. Essentially not a lot of ways to customize your ride
This is the first product of the Harley Davidson – Hero partnership. Sales, after-sales and service support and experience are unknown
Link to Review
Royal Enfield Hunter 350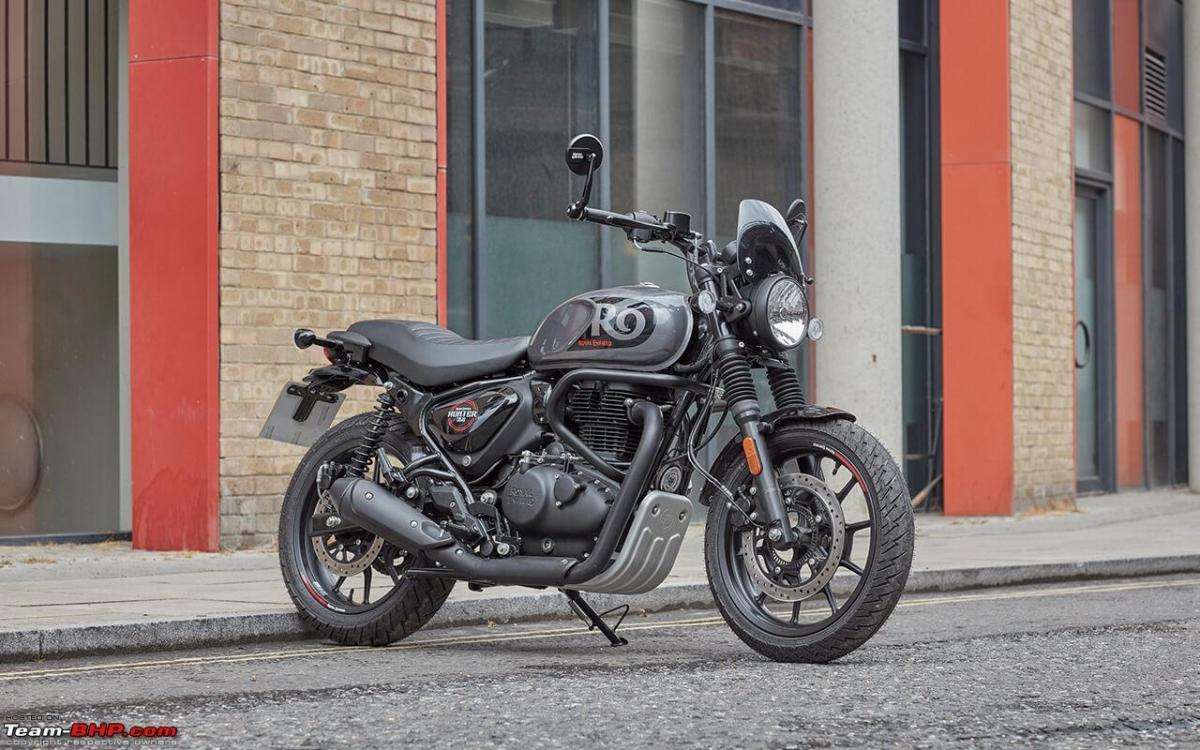 Link to launch thread
Team-BHP 2-Wheeler of the Year, 2022!
Link to ownership review
Honda CB350 RS
Link to launch thread
Link to ownership review
BMW G 310 R
Link to launch thread
Link to ownership review
KTM 390 Duke
Link to launch thread
Link to ownership review
Bajaj Dominar 400
Link to launch thread
Link to ownership review
Royal Enfield Classic 350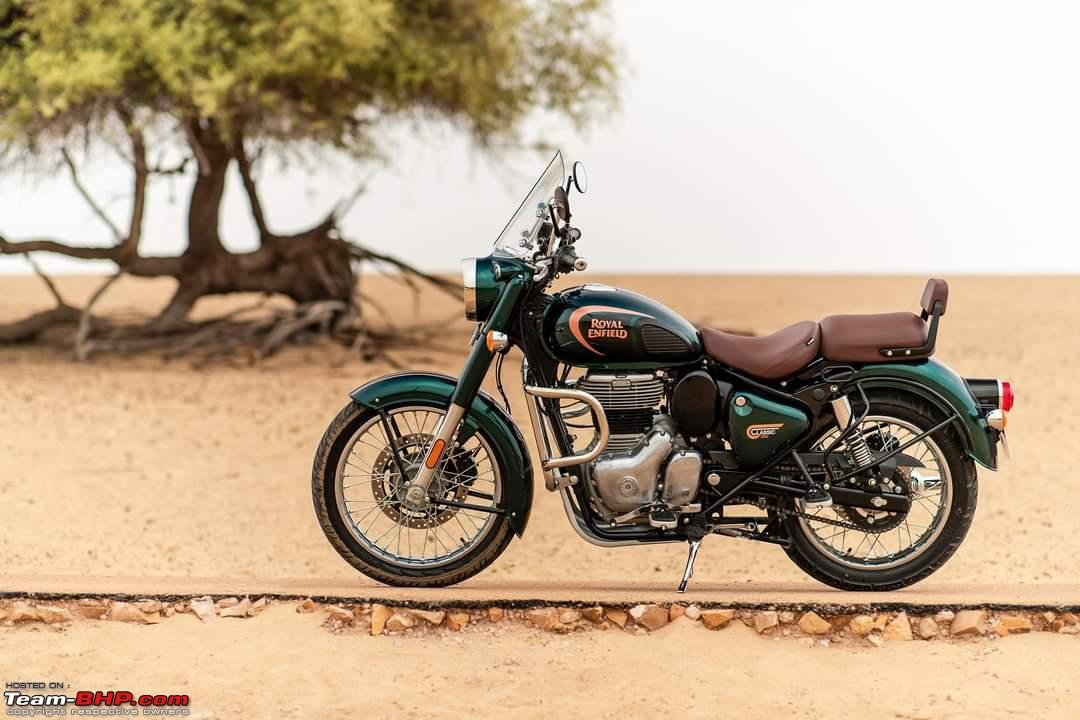 Link to launch thread
Link to ownership review
Royal Enfield Interceptor 650
Link to launch thread
Link to ownership review
Here's what BHPian anilp had to say on the matter:
We (my wife and me) went through a recent evaluation exercise with the same options in front of us for her new bike. She loved the CB 350 RS and hated the Hunter. We have a 390 Duke at home, so the KTM was also out.

She found the Interceptor/Continental GT/Super Meteor too heavy, even though the power delivery was good. The others didn't even make the cut for a test drive in her mind, especially the BMW due to its subpar ownership/service experience stories.

We were in two minds about the Harley, but finally decided against it–it looked like it had been put together by a local garage in Kurla.

She loved the Triumph the moment she started the test ride with just a couple of words. "This is such a friendly bike". Now, I wasn't expecting this since I was expecting it to be more of a tamed-down KTM 390 or Dominar type of experience. I realized what she meant the moment I took a test ride.

The Triumph Speed 400 is perfect for riders who want a sorted ride with a bit of everything thrown in. Especially the suspension comfort and the great mid-end power.

We booked ours online the moment we reached home!
Here's what BHPian Axe77 had to say on the matter:
If I was in this segment and wasn't price-conscious, my money would go to the 390 Duke for sure. It's a clear notch above the other comparable offerings (not counting the higher CC 650 offerings, but those are distinctly heavier too) and just far more exciting as an overall package. The Speed makes a good value package as a general beginner-friendly all-rounder.

The new 390 seems very promising and I'm really eager to see what sort of 390A offering this new platform throws up. Pity it's a year or more away for now.
Here's what BHPian aargee had to say on the matter:
Voted RE 650 over Triumph 400 for the musical exhaust note of the twins as I'm exhausted hearing the monotonous sound of a single 4S deadbeat; besides, RE650 offers the best VFM, relaxed speed & the convenience of widespread ASC which further influenced my choice.

PS – In my personal opinion: except for the price factor & HP, there's no other way the 650 twins is qualified in this segment.
Check out BHPian comments for more insights and information.
Source: Read Full Article