Volkswagen Lupo GTI | Spotted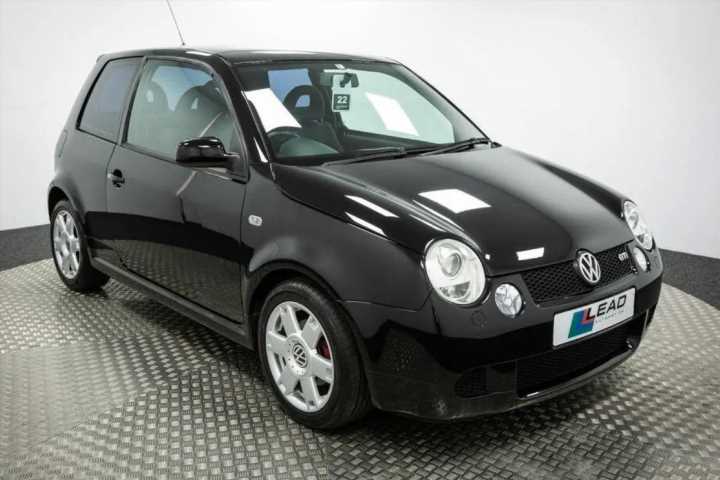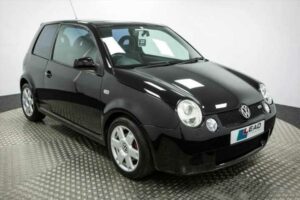 A Lupo GTI reboot would go down a treat in the electric era. Until then…
By Cam Tait / Wednesday, 13 September 2023 / Loading comments
The Munich Motor Show (or IAA 2023 to go by its formal name) has come and gone, and while it was nowhere near as big as the pre-pandemic exhibitions, there was still plenty to sink your teeth into. Mini announced its new Cooper Electric hatchback, BMW previewed its future electric line-up with the Vision Neue Klasse and Mercedes unveiled its striking new look for the next-generation CLA. The real star of the expo, however, has to go to Volkswagen's ID GTI concept, which showed that hot hatches will still be alive and kicking when the world is full of 1,000hp family saloons.
Up close, it looks every bit the successor to the Golf GTI, from the Mk1-inspired matte black front splitter to the Mk8 Clubsport-style rear wing. Remarkably, it occupies a smaller footprint (if only marginally) than a Polo, while the compactness of an electric powertrain allows for a cabin that, VW says, is just as spacious as the current Golf. For some reason, it's that last bit that's piqued my interest. If electric architecture allows for cars to feel bigger on the inside, surely there's got to be an appetite for a city car that's just as spacious as a Polo. Offer it with, say, 150hp, firmer suspension and some red accents, and voila: you've got yourself a new Lupo GTI.
It's wishful thinking, I know, and it's not like the Lupo GTI was a smash hit the first time around. VW sold fewer than 1,000 of them in the UK between 2001 and 2005, with HowManyLeft stating that around 440 are currently registered. Doesn't do much for my cause to bring the loopy Lupo back from the dead (VW itself turned the idea down when it launched the Up!), so I'll let the car do the talking. It's an absolutely tiny thing, coming in nearly 100mm short than the Up! and weighing a mere 975kg. Couple that with a 125hp, 1.6-litre four-cylinder engine and (on later cars) a six-speed manual gearbox, and you got a properly fun little hot hatch which, at the time, would have only cost a smidgen under £13,000. You'd struggle to buy a Dacia for that sort of money these days.
Then there was the way it looked. The purposeful-yet-clean front bumper, deeper side skirts and tiny (but welcome) rear spoiler transformed the Lupo from a cute-yet-mildly dreary city car into cheeky little hot hatch. And, of course, you can't ignore the signature, centrally mounted dual exit exhausts that annoyingly haven't made it onto another GTI model since, not even the Up! GTI.
Admittedly, if VW were to release a new compact EV below the ID 2all concept, it would more likely resemble the five-door Up! over the three-door Lupo. Not that there's anything wrong with the Up!, but the Lupo's Mk1 Golf GTI silhouette easily trumps the more sensible look of VW's most recent city car. And if there's anything we've learned about EV hatchbacks in recent years, it's that funky designs with a retro edge go down a treat with buyers. Just look at the Fiat 500e.
So, that's my case for a new, electric Lupo GTI. Not very convincing, perhaps. If anything, you probably just want to thrash about in one of the originals. Well, here's your chance. This GTI is one of the later six-speed manual cars and has covered just 54,000 miles over the past 19 years. What makes this especially tempting is that it's a Japanese import, so it hasn't been exposed to our corrosion-inducing salty roads. Granted, it's going for strong money at £9,995, but these have been going up for some time and, with registrations on the decline, it's hard to see values falling any time soon. Best grab yourself what appears to be a very clean example, then. Not like we'll be seeing a new one any time soon.
---
SPECIFICATION | VOLKSWAGEN LUPO GTI
Engine: 1,598cc four-cylinder
Transmission: six-speed manual, front-wheel drive
Power (hp): 125@6,500rpm
Torque (lb ft): 112@3,000rpm
MPG: 38.7 (NEDC)
CO2: 178g/km
Year registered: 2004
Recorded mileage: 54,000
Price new: £12,995
Yours for: £9,995
Source: Read Full Article