Best electric scooters 2023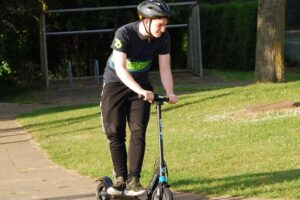 We test the top electric scooters to see which is best for range, price, riding experience and more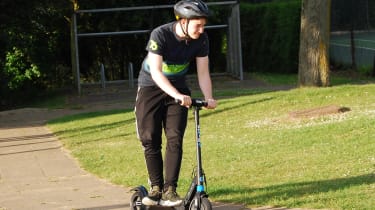 In most European cities the use of electric scooters is a key part of the infrastructure. They share cycle lanes with bikes, providing an easy, cheap and clean way of covering the last mile or two of a commute.
In the UK they remain controversial and it's still illegal to use privately owned e-scooters on public roads and pavements. But they continue to be popular, either with people willing to take the risk of being prosecuted or with users who need to get around private land such as camp sites, commercial properties and race-track paddocks. 
Clarity needed on private electric scooter laws
There is still hope that the law will be changed and the government has hinted that a decision will be made in 2024. For this reason, we are only testing e-scooters that comply with the existing legislation in other countries, because this is most likely to be mirrored here if the law is changed. This means a top speed limited to 15.5mph, plus lights front and rear.
How we tested them
There are a large number of electric scooters available, but we looked for models from established brands and dealers who will be around to honour a warranty and provide parts back-up. 
The scooters were tested on a private estate with two riders – one weighing 80kg and the other 95kg. The route included a four per cent incline to test the motors on the way up and the brakes on the way down. Extra points were given for scooters that were easy to fold and carry. Last but not least in the UK, good weather resistance was also essential.
Reviews
Pure Advance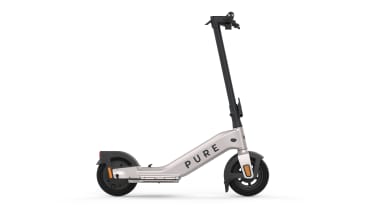 Price: Around £800
Rating: 5 stars
Available from: pureelectric.com
Power: 500W
Scooter weight: 16.2kg
Range (claimed): 24.8 miles
Pure's designers really did go back to the drawing board when they came up with the Advance, because it steps away from the basic design used by most e-scooters. You stand on fold-down footplates either side of a frame, which gives a more natural and comfortable riding position. Self-centring steering and wide handlebars – which can be folded away quickly for easy transportation – make the scooter feel much more stable too. There are even scrolling indicators and other lights to keep you visible.
The 500W motor, with a peak 710W boost, meant our hill was easily conquered going up, but we'd have liked a little more bite to the brakes on the way down. 
Buy now from Pure Electric
Pure Air Pro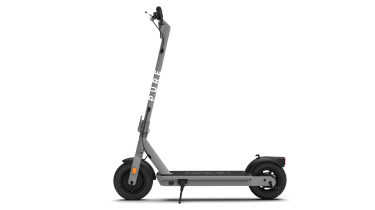 Price: Around £500
Rating: 4.5 stars
Available from: pureelectric.com
Power: 500W
Scooter weight: 16.9kg
Range (claimed): 24.8 miles
Having two Pure products on our podium is a testament to how the company's products seem to be perfectly suited to everyday use in the UK. The Air Pro is more conventional and less interesting design than the winning Advance, but it has the same motor and similar range and weight, yet is £300 cheaper.
It also has decent weatherproofing, a sturdy frame and larger wheels that give it a solid feel on the road. There's a large Bluetooth app to control the features and keep an eye on your charge levels, too. The downside is that the Pro is not as easy to carry or as compact when folded as rivals here.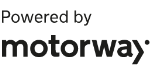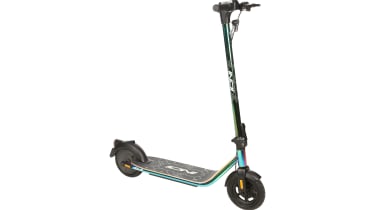 Price: Around £360 
Rating: 4 stars
Available from: halfords.com
Power: 350W
Scooter weight: 14.2kg  
Range (claimed): 18 miles
If you don't need to go quite as far on a charge and are willing to sacrifice a few features, the Indi EX-2 is great value. Its smaller size means it's easier to carry too, and we like the skateboard-like footplate.
The motor has less power than most of the rivals here, but we were surprised that it wasn't far behind the more powerful machines on our hill test, especially with the lighter rider.  
There are compromises, though. The smaller wheels and frame result in a more nervous feel on rough surfaces, and some of the parts don't feel as though they'd survive everyday use.
Buy now from Halfords
Ducati Pro-III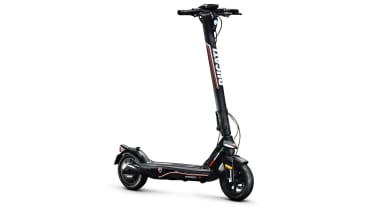 Price: Around £800  
Rating: 3.5 stars 
Available from: moovelectric.co.uk
Power: 350W  
Scooter weight: 17.5kg
Range (claimed): 31 miles 
You don't expect sensible features to be the biggest selling points of a product from sports- motorcycle company Ducati, but the Pro-III's most notable attribute is the claimed range of 31 miles. This is thanks to a battery that's bigger than those in any of the rivals here. 
There are other neat touches too, such as an RFID pass key to unlock the Pro-III, and a big display. It rides well, especially on smoother roads and the twin disc brakes, operated by two levers on the handlebars, inspire confidence. On the downside, this is a heavy scooter and it's only just powerful enough for heavier riders on slopes. It looks relatively pricey too. 
Buy now from Moovelectric
Swifty Air-E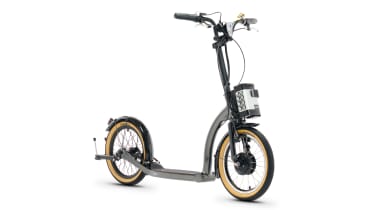 Price: Around £1,950  
Rating: 3.5 stars 
Available from: moovelectric.co.uk  
Power: 250W  
Scooter weight: 14.3kg  
Range (claimed): 25 miles  
While the Pure Advance looks quite futuristic, the Swifty has a retro style. The big wheels make it look like a folding bike with the saddle and crossbar removed. Those 16-inch wheels also give the Air-E exceptional comfort and stability on rougher surfaces, so it can be used on gravel and grass where a regular scooter would grind to a halt.
The motor is too weedy for anything but the gentlest of slopes with a heavy rider, although the 'frictionless' drive means it is at least easy to push or scoot using your own power. It's an interesting alternative to conventional designs but we struggle to recommend it at this price.
Buy now from Swifty Scooters
Xiaomi 4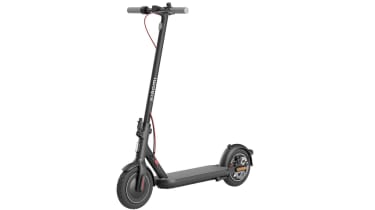 Price: Around £550 
Rating: 2.5 stars 
Available from: halfords.com
Power: 300W  
Scooter weight: 14.2kg  
Range (claimed): 22 miles  
Xiaomi's latest version of its biggest seller is packed with useful tech and features. There's a Bluetooth app in addition to a flash-looking LCD display, which allows you to switch between three modes: Standard and Sport for regular riding, plus a Pedestrian setting, which makes walking up hills easier. And you may well need to get off and help the Xiaomi up slopes, because the 300W motor feels weedy compared with the competition here. That means most riders will have to pick the Sport mode, which uses the battery charge much faster, but the scooter's biggest issue is the lack of waterproofing.
Buy now from Halfords
Verdict
Pure's radical Advance really does push the scooter game along. Its design makes it safer and more comfortable to ride, while it is also easier to carry or put into a car's boot. Its long range and decent performance complete a winning package.
Pure's older design, the Air Pro, still holds its own, though. It may not look as interesting and it isn't as good to ride, but it is good value and has the sturdiness to survive daily use. 
If you want to spend less and don't need the Pure pair's robust build and performance, then the Indi EX-2 surprised us with its performance, and is easier to carry around. 
Pure Advance  
Pure Air Pro  
Indi EX-4
Looking for four wheels instead? Check out our list of the best electric cars…
Source: Read Full Article