'Chop shop' police raids double as UK stolen car parts trade booms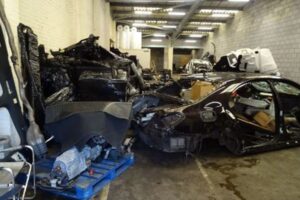 New data highlights a surge in criminal activity as thieves widen their stolen car parts net from Range Rovers to Fiestas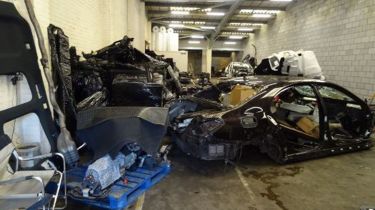 Essex Police
Police are uncovering illegal car 'chop shops' at twice the rate they were discovered last year, data provided by the Tracker Network suggests.
Already this year, police have raided 34 illegal chop shop operations that were discovered thanks to vehicles fitted with Tracker devices being stolen and recovered. Only 32 chop shops were raided across the UK under similar circumstances in the whole of last year, suggesting crooks have doubled their efforts and painting a grim picture of the threat facing drivers of in-demand vehicles this year.
Best Faraday bag car key signal blockers 2023
Chop shop is the name given to a garage or workshop where crooks dismantle stolen vehicles for their parts. It's currently a highly lucrative trade that has been boosted by the recent shortages in manufacturer supply chains for new spare parts.
According to the head of police liaison at Tracker, Clive Wain, the rise in demand has also been magnified by the cost of living crisis, so the chop shop crooks are diversifying from their traditional targets – notably Range Rover and Land Rover products, as well as other luxury brands – to more mainstream models. Even the end of production of the Ford Fiesta – Britain's most popular car – is said to have given rise to a new opportunity for the criminal community.
"With the production of the Ford Fiesta finishing in July 2023 – the most-owned car in Britain with over 1.5 million licenced models on our roads and the UK's 10th most popular car last year – a massive second-hand parts market has been created because new parts for these vehicles are also no longer being produced," says Wain. "Criminals have been quick to jump on this opportunity, lucratively selling-on stolen Ford Fiesta parts on the black-market." 
Chop shop operations have typically been based in the South East counties of Essex and Kent as well as Greater London, largely due to their proximity to the container ports through which stolen cars and parts are shipped to markets such as Africa and the Middle East. 
According to Wain, stolen cars and parts can sell there for two to three times the prices crooks can get in the UK. However, as the trade becomes more lucrative, chop shops are increasingly being discovered in other regions of the UK, he tells us.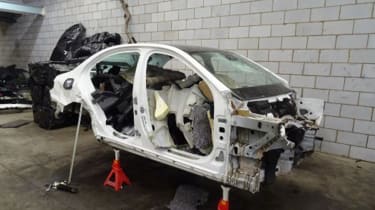 Essex Police
Chop shops are not back-yard or 'under the arches' operations either, with criminals working on an industrial scale. One recently raided operation revealed dozens of cars, and 50 stolen engines crated-up ready for shipping, says Wain.
Tracker, which works with police forces across the UK and has its equipment fitted in 2,000 police cars and every police helicopter, claims a 95 per cent success rate when it comes to stolen vehicle recovery. While its statistics don't account for all the police operations against chop shops in the UK, it provides a useful insight into the escalating nature of the chop shop threat.
"We work closely with the police daily to find and shut down illegal chop shops, but regrettably, these 'businesses' are so profitable and operations so slick that as soon as one is closed, another pops up to replace it," says Wain. "However, by acting together, the police, Tracker and our community of customers, we can continue to disrupt organised criminal gangs and bring them to justice."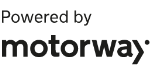 Want the latest car news in your inbox? Sign up to the free Auto Express email newsletter…
Source: Read Full Article