Honda, Mitsubishi Team Up To Repurpose Old EV Batteries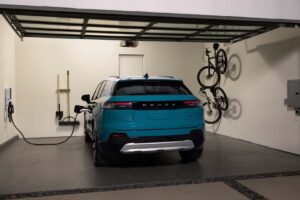 Honda, the maker of the Prologue electric SUV, has teamed up with Mitsubishi Corporation, Japan's largest trading company, to maximize the value of EVs, as well as to repurpose old electric car batteries.
The two entities signed a memorandum of understanding (MoU) yesterday to start discussions for creating two new business models that will primarily be useful for Japanese EV owners.
The first model, called Battery Lifetime Management, will deploy a battery-monitoring system in Honda's upcoming mini-EVs that are scheduled to go on sale in Japan next year. The software's main objective will be to maximize the value of the batteries that will be installed in the yet-to-be-built EVs, in the sense that a used high-voltage car battery will no longer end up as scrap when it won't be able to provide an adequate driving range. Instead, it will be repurposed as stationary energy storage and, when the time comes, it will be properly recycled.
The second business model will have to do with the smart charging and vehicle-to-grid functionalities of upcoming Honda EVs. Through a so-called Energy Management System, the car's high-voltage battery will be automatically charged when the energy from the grid is the most affordable, and power from the battery will be sent back to the grid when it's most convenient for the EV owner, leading to lower electricity bills at the end of the month.
In the United States, Honda will start selling its first-ever all-electric SUV, the Prologue, next year, but the Japanese automaker also has other EVs in its global portfolio, such as the Europe-bound e:Ny1 crossover and the N-Van e: commercial kei vehicle that was recently unveiled in Japan.
As it moves forward, Honda aims to invest at least $40 billion through 2030 in a bid to get hybrid and full-electric models at up to 40 percent of total sales by the end of the decade. Besides the Ultium-based Prologue and Acura ZDX, the Nippon marque is working on its own EV architecture that will act as a base for a 2026-bound vehicle in North America, as well as making its own batteries, some of which will be built at the company's $3.5 billion joint venture with LG in Ohio starting in 2025.
Source: Honda
Source: Read Full Article