New Toyota Prius 2023 review: the hybrid superstar now coming to the UK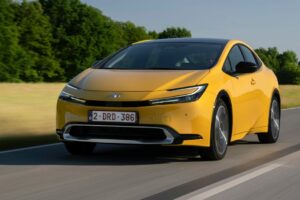 Toyota has changed its mind and is now bringing the new Prius to the UK, we find out if this is cause for celebration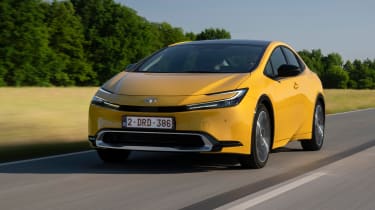 Verdict
We'll need to see UK prices and specs before delivering a star rating, but from what we've seen so far, the Prius Plug-in Hybrid does enough to deserve its place in Toyota's UK dealerships. The efficiency of the company's more conventional offerings and a few packaging compromises mean that it may not be the minicab hit that it once was, but as long as the price is sensible, it should serve its purpose as another model to help people make the transition towards electrification.
It's the car they didn't want you to buy. Until they realised that the UK's transition to pure-electric motoring is going to take a while, and that vehicles in the grey area called 'hybrid' might be in greater demand for the foreseeable. So, the new Toyota Prius is coming here after all – but should any UK buyers consider it?
First, let's weigh up how the Prius compares with Toyota's existing family hybrid, the Corolla. That conventional-looking five-door hatchback and estate is available with 1.8 and 2.0-litre engines, doesn't need plugging in, and offers fuel economy of more than 50mpg, rising the more that you drive it around town. It can complete a surprising number of urban journeys on electricity alone, in fact, leaving relatively little space above it on efficiency before you get to full EVs.
More reviews
Car group tests
Hyundai Ioniq vs Toyota Prius
Hyundai Ioniq Plug-in vs Toyota Prius PHV
Toyota Prius PHV vs Kia Optima PHEV vs VW Golf GTE
In-depth reviews
Toyota Prius (2016-2022) review
Long-term tests
Long-term test review: Toyota Prius
Road tests
New Toyota Prius AWD 2019 review
New Toyota Prius Plug-in hybrid 2017 review
Used car tests
The latest Prius is designed to fit into that space, nevertheless, and as such, comes as a plug-in hybrid only. It combines a 2.0-litre motor producing 150bhp with an uprated 161bhp electric motor for a combined output of 220bhp. There's a 13.6kWh battery pack – enough, Toyota claims, for a pure-electric range of 69km, or 43 miles, which seems pretty punchy for a car that can crack 0-62mph in less than seven seconds.
We're still waiting for full UK specs and prices – the car hasn't even appeared on Toyota GB's website yet – but that should drop it into the eight-per cent band for company car Benefit-in-Kind (BiK) tax.
The Prius shares the same basic TNGA platform as the Corolla and it's a decent drive – without ever feeling particularly involving. Body control is better than you might expect, and the responsive and direct steering allows you to chuck the car along twistier roads with enough gusto to maintain momentum.
The powertrain remains the chief obstacle to actual fun, but it's smooth enough – further proof of how much progress Toyota has made with its hybrid systems. The Prius pulls away silently and smoothly, and while there is a bit of a drone when the four-cylinder engine kicks in, it does so without the judder you might have experienced in Priuses of old. Throw in good noise suppression and a surprisingly compliant low-speed ride, and you end up with a car that's well suited to creeping silently around town centres, then delivering solid cruising refinement when you reach faster roads.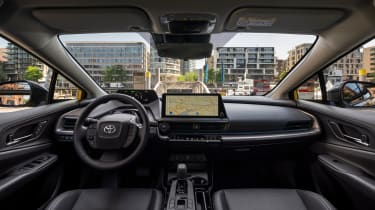 The cabin isn't quite the same tour de force – mainly because the packaging has clearly been compromised in the name of aerodynamic efficiency. This is particularly noticeable (and significant, given the Prius's popularity with private-hire drivers) in the rear, where you'll find pretty poor headroom for anyone approaching six feet tall.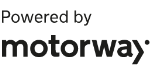 The dramatic roof profile also affects the driver, because you sit so far back from the base of the windscreen that not only does the dashboard stretch out in front of you like a grand piano, you also face a fairly hefty blind spot to look around when you're exiting junctions or pulling out of parking spaces. Again, it's a significant compromise, given the Prius's popularity in city centres.
The boot isn't massive either but then, the Prius has never been the last word in outright practicality. Even so, a capacity of 284 litres is roughly 100 litres down on what you might find in a regular family hatchback – and about 30 litres less than even the 2.0-litre Corolla, whose loadbay is compromised by a relocated 12V battery. It really is efficiency you're buying into with the Prius, not everyday load-lugging prowess.
At least the in-car tech is solid enough. Toyota used to lag behind in this area but the Prius's combination of a crisp, responsive widescreen infotainment system and sensible physical heating and ventilation controls is as flash as its needs to be, without foregoing the basic usability that people expect.
| | |
| --- | --- |
| Model: | Toyota Prius Plug-in Hybrid |
| Price: | TBC |
| Powertrain: | 2.0-litre 4cyl petrol, 1x e-motor |
| Power/torque: | 220bhp/190Nm |
| Transmission: | CVT auto, front-wheel drive |
| 0-62mph: | 6.8 seconds |
| Top speed: | 110mph |
| Economy: | 404mpg |
| CO2 emissions: | 11g/km |
| On sale: | 2024 |
Source: Read Full Article