What is the Zero-Emission Vehicle (ZEV) mandate and what does it mean for you?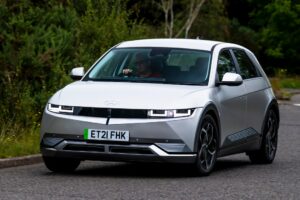 'ZEV mandate' forces car makers to sell increasing numbers of EVs from 2024 up to the 2035 petrol and diesel ban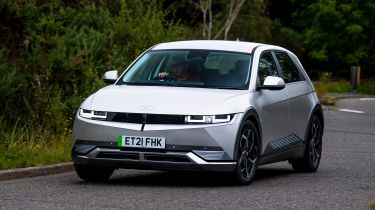 Car manufacturers will be required by law to meet sales targets for zero-emission vehicles (ZEVs), under the government's ZEV Mandate from January 2024.
The mandate requires a rising percentage of individual manufacturers' total annual sales to be zero-emissions vehicles each year. The figures were reached after a lengthy consultation with the car industry and environmentalists, and the mandate kicks into action with a 22-per-cent-of-sales requirement for 2024, rising to 80 per cent by 2030 then 100 per cent by 2035. The interim targets for commercial vehicles are set lower, with 70 per cent of new vans sold required to be electric by 2030, rising to 100 per cent by 2035
That last date coincides with the date of the ban on sales of new petrol and diesel engined cars in the UK, and many other global markets.
ZEV mandate confirms EV sales targets for car makers
In the early years of the ZEV mandate, car makers who fail to meet their targets can trade credits from those who do. The amount of credit they can borrow will be 75 per cent in 2024, decreasing to 25 per cent by 2026. Manufacturers who fail to hit the ZEV mandate targets, or who can't credit trade their way out of a shortfall, will face potentially heavy financial penalties for every non-compliant vehicle sold. 
According to the DfT, the penalties will be set at £15,000 per vehicle for any non-ZEV cars sold outside manufacturer allowances, while for vans the fines will be £9,000 in 2024, rising to £18,000 thereafter. "However we do not expect any manufacturers will need to be fined as there are a range of flexibilities including credits, banking, borrowing, trading, and conversion, after which final compliance payments are a last resort. Manufacturers are free to purchase/sell allowances according to market cost," the DFT said.
Manufacturers have broadly welcomed the introduction of the ZEV mandate, with many committing to completely phase out petrol and diesel by 2030 ahead of the mandated target. (2030 was the original date for a UK-wide ban on petrol and diesel cars, which Prime Minister Rishi Sunak pushed back to 2035 as part of a recent policy shift.)
When announcing the ZEV mandate, the Department for Transport declared it to be "the most ambitious regulatory framework for the switch to electric vehicles in the world". It said the move would provide certainty for manufacturers and provide investors with the confidence to invest in charging structure – and claimed the country is "well on track" to meet the government target for 300,000 chargepoints to be installed before 2030.
The ZEV Mandate has been introduced as part of the Government's net-zero strategy, which also includes £620million of extra funding for the plug-in car grant and EV charging infrastructure, particularly the on-street residential chargepoint scheme. A further £350million will be allocated for supporting the UK automotive sector in electrifying its vehicles and supply chains.
UK 2035 petrol and diesel ban: what is it and what cars are affected?
Society of Motor Manufacturers and Traders chief executive, Mike Hawes, said: "The automotive industry is investing billions in decarbonisation and recognises the importance of the zero emission vehicle mandate as the single most important measure to deliver net zero.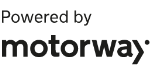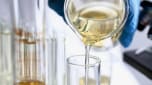 No combustion engine ban exemptions for efuels says UK Government
China's mandate for zero and low-emissions vehicles requires 18 per cent of new vehicles to comply by 2023.
An EU emissions target requires car makers to cut CO2 emissions by 37.5 per cent by 2030, but the commission is now banning the sale of new petrol and diesel cars by 2035, albeit with an exemption for efuels.
Reaction: what the experts say
Lisa Brankin, Ford UK Chair:
"Ford's electric vehicle plans in Europe are unwavering and we will offer an exciting all-electric car line-up by 2030. Ford has backed plans for a UK zero-emission vehicle mandate because it provides a strong investment signal to infrastructure providers to accelerate installation of new charge points. Alongside the SMMT, Ford has provided input to the Department for Transport to help shape the mandate in the early years and it is very welcome to see some of those ideas reflected.
Ben Nelmes, CEO of New AutoMotive (transport research organisation):
"These regulations give the green light to the biggest transport revolution in half a century that will lead to cleaner, cheaper cars for all. These targets will be greeted with sighs of relief across the car industry, bringing much-needed clarity, and will support the development of UK-made electric vehicles from Essex to Ellesmere Port. We have been calling for a California-style Zero Emissions Vehicle mandate for over two years, and we are pleased that the government is taking a pragmatic and sensible approach that will put Britain back in the fast lane to electric, net zero motoring."
Mike Hawes, SMMT Chief Executive: 
"With less than 100 days to go, manufacturers finally have clarity on what they are required to sell next year and up to 2030. The industry is investing billions in decarbonisation and recognises the importance of this mechanism as the single most important measure to deliver net zero. Delivering the mandate will challenge the industry, despite the flexibilities now included to support pragmatic, equitable delivery given this diverse sector.
"It is worth noting the mandate means the UK still retains the most ambitious transition timeline of any major market but without any private consumer incentives. Furthermore, the lack of a post-2030 regulatory framework creates investment uncertainty.
Click here for our list of the best electric cars on sale right now…
Source: Read Full Article