£600m secures EV future of Mini Oxford plant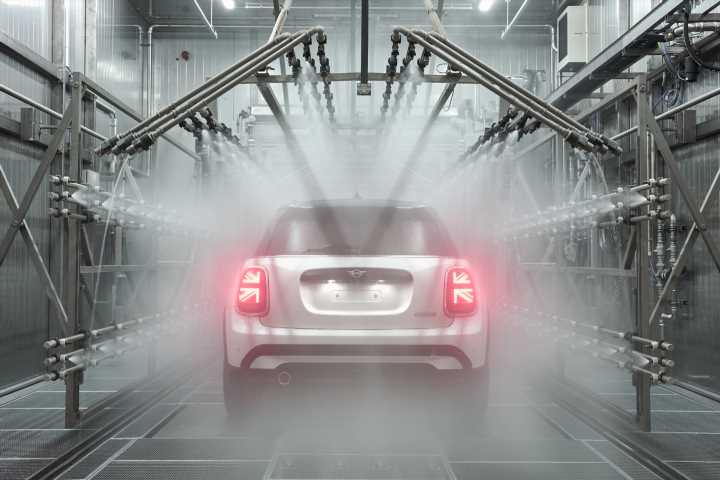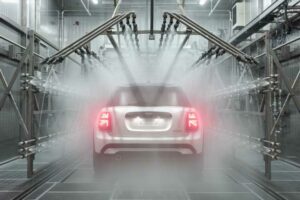 Electric and ICE Minis, including Aceman, will be Cowley-built from 2026 – then electric only after 2030
By Matt Bird / Monday, 11 September 2023 / Loading comments
BMW has announced £600m of investment for the Mini facility in Oxford, with the intention of overhauling to produce the new Cooper and Aceman EVs. Initially, the two new cars will be built in Zhangjiagang, China, as part of the joint venture with Great Wall (the platform for the new Cooper was co-developed with them), and it hadn't been clear what role Oxford had left to play.
Now the future of Mini's spiritual home has been secured (and that of its 3,400 workers) as Mini moves to an all-electric lineup ahead of 2030. The factory was already set to build the new petrol hatch and cabrio versions of the Cooper, though that's not very many years of Minis before the battery-electric models came on stream. Now with the additional funding given the go-ahead – with money going into the Swindon body pressing plant as well – it secures a viable production path going forward.
Work will include further evolution of the production line, including a new area for battery installation and an extension of the body shop. BMW says that 'additional logistics facilities' will be added to both Oxford and Swindon.
It has been suggested that the Cooper and Aceman EVs could be made in Oxford as soon as 2026, with electric cars built alongside their combustion-engined equivalents as was the case when the last Electric went into production from 2019. BMW's funding is set to be backed by the government's Automotive Transformation Fund, which could add as much as £75m. The medium-term prediction is for around 200,000 cars to be made a year across EV and ICE models.
Stefanie Wurst, Head of the Mini brand, said, "Mini has always been aware of its history – Oxford is and remains the heart of the brand. I am delighted that the two new, fully electric Mini models – the Mini Cooper and Mini Aceman – are also being produced in Oxford, thereby confirming our path to a fully electric future. The continuing high demand for our locally emission-free vehicles shows the openness of the global Mini community to electromobility, which we will be able to serve optimally in the future, also thanks to Oxford." Interestingly, it's been stated that more than 50 per cent of the EVs manufactured in the UK last year came out of Plant Oxford, so it makes sense for the success story to be continued – a notion the UK Government evidently shared.
As for the new Mini Countryman, it will be assembled in Leipzig in both its powertrain formats as planned, with production set to kick off in the next few weeks. Exciting times ahead for Mini, then – and obviously great news for anyone gainfully employed at the UK plant. In the meantime, expect those first Chinese-built Cooper EVs to be exported in early 2024.
---
All-new Mini Cooper Electric priced from £30k
No more manual Minis!
Latest British cars articles
£600m secures EV future of Mini Oxford plant
Talbot Sunbeam Lotus | PH Private Area
New Lotus Emeya 'hyper GT' officially unveiled
British-built FCEV platform promises hypercar pace
No more manual Minis!
Source: Read Full Article