A Classic 350 owner buys the Triumph Speed 400: His honest observations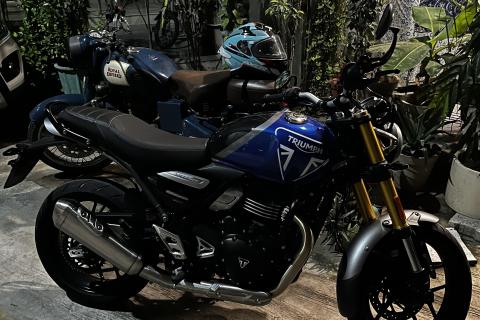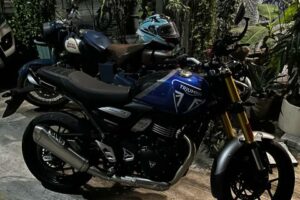 Engine heat is there but it's bearable and fan keeps on getting active whenever needed.
BHPian himanshu809 recently shared this with other enthusiasts.
Delivery experience
Hey guys. As some people might have read on this thread. I had paid for the bike on 6th September 2023 and asked for delivery on/before 16th September 2023. As usual the sales associate said I'll get it on 16th September, I insisted because it is my birthday. But they could only deliver it today i.e. 17th. Eh, shit happens. I'm a laidback person so I guess it's not a big deal. The people at existing Triumph dealerships are overloaded and understaffed. Though still there's a lot of room for improvement. At this time they are failing at basic tasks i.e. give a smooth sales experience.
They delayed my delivery. Made a spelling error on the insurance papers. And made us wait a lot for PDI before invoicing. In fact, they told us after PDI that it has already been invoiced for my wife's name as she is the owner. Not just on paper, she has been riding since before we got married and she has ridden much bigger and more powerful bikes, such as Harley Superglide, Harley Fatboy, RE Interceptor 650. And on track too! (Though I beat her at karting!) Boy am I a lucky duck for having a motoring enthusiast for a wife.
We already have a RE Classic 350 (the previous generation), not the current one with the better engine. We don't like it for it's unreliable-give-attention-to-me-everyday personality but it is what it is, right? You can't blame it for what it is. A mechanically simple technologically redundant long stroke torquey motorcycle. It's not sporty, my point is. So anyway, we really wanted only the Caspian Blue as we both found it unique ( 90%+ Triumph Deliveries are red, they say) Going by the numbers I saw there it's definitely more than 80% and the black one had no personality. So we waited for the Caspian Blue and we don't regret that for a minute.
Score – 6/10
The bike:
Enough has been said here by much smarter people but I'll just add my two cents on it keeping it short and sweet.
Pros:
High revving motor, maybe not as high as KTM but at a certain sweet spot which I like. At my current riding skills (or lack thereof) it's just at the edge of crazy I feel comfortable with. It picks up speed more than reasonably quick and is almost always eager to push. Best thing is the tractability. You can push in almost any gear from speeds as low as 20-30 kmph and not stall. Lugs only at the extreme end, say you want to pull up from 20 kmph in sixth, it will do it but after a little lugging, but it will do it in 4th and even 5th.
Butter smooth crisp gear shifts. This is my biggest pet peeve in a motorcycle. I hate notchy gearboxes with unpredictable shifts and false neutrals. This is one the best gearboxes I've ever ridden. Just doesn't fail you. I hope it stays that way
Immediate throttle response. This bike might not be the fastest but it is fast enough to get you in trouble. Plus the ride by wire translates in an immediate surge. So you got to respect it and don't give it to newbies or inexperienced hotheads. If they crash, you are responsible. The brakes are good, initial bite is a bit delayed in front brakes. But it's enough to stop you when you expect it.
Looks are understated, yet detailed, simple yet not boring. Paint quality is good (will get Graphene coating soon). Build quality is solid. And the bike feels planted and agile thanks to sizeable suspension setup on both ends and shorter wheelbase. It eats up everything on the road.
Exhaust note is not that loud but it's bass-ey and lends a noticeable street presence. It gets better when you revv it. And people complaining about it should realise it's a single cylinder. You can't beat physics.
Engine heat is there but it's bearable and fan keeps on getting active whenever needed. Which I don't know why people get so concerned about. It's the job. To keep it cool. It's a one cylinder 400cc engine, yes it will heat up. Physics is a heartless monster.
Headlight throw is good in high beam, white and wide, gives you presence and confidence to command the road at dark. And it looks beautiful too which is just an added bonus.
Cons:
Not a huge motorcycle. Smaller wheelbase and relatively simpler (classy) neo-retro design isn't in your face and the bike doesn't scream for attention. I like it that way but some people might won't.
RPM needs to be on the needle and speed on the digital screen. But it's not a bother at the end of the day. I drive/ride based on feel/safety/Vehicles ahead of me and comfort and only refer to the speedometer on a need to know basis. Best safety is eyes on the road.
Score – 9/10
Happiness score – 10/10
After the ride home.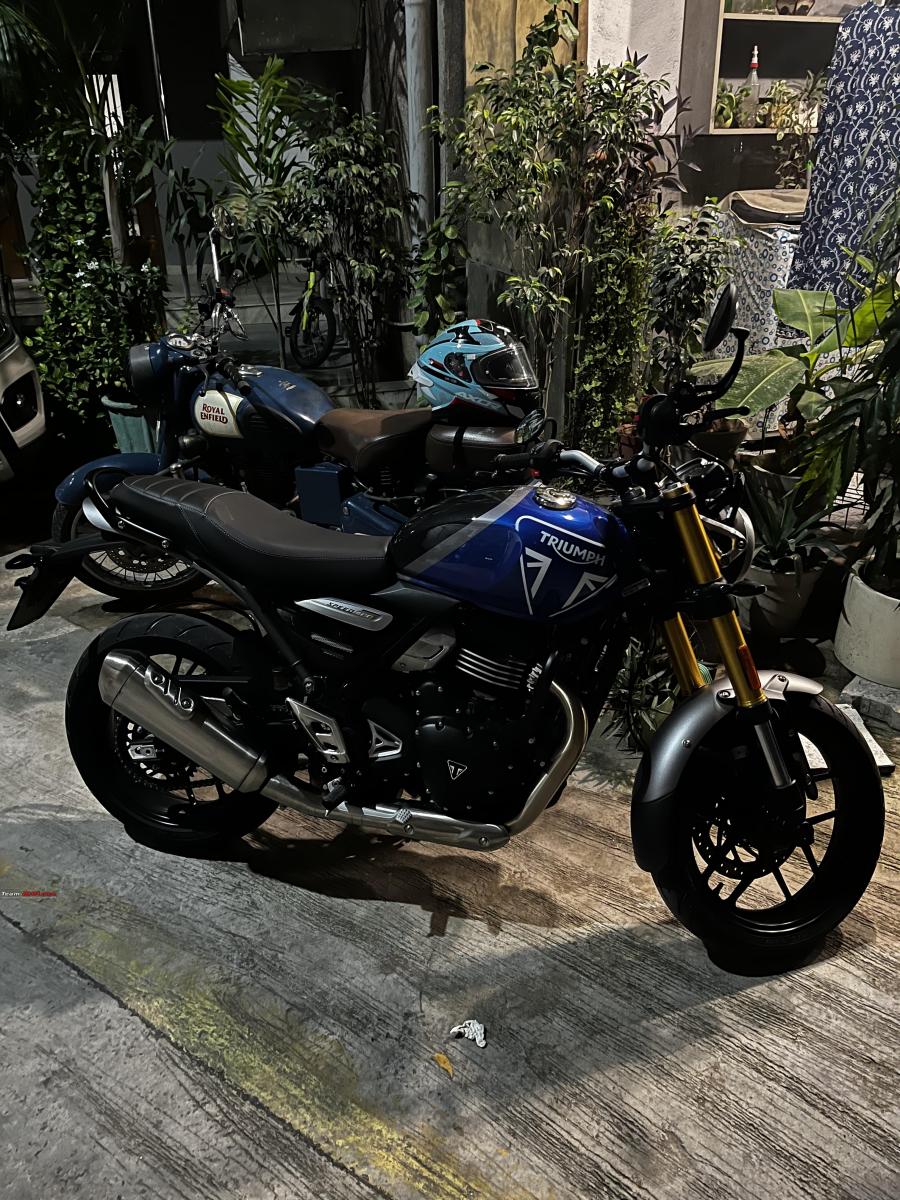 At cousin's place. It was on the way and it was good to share the happy news.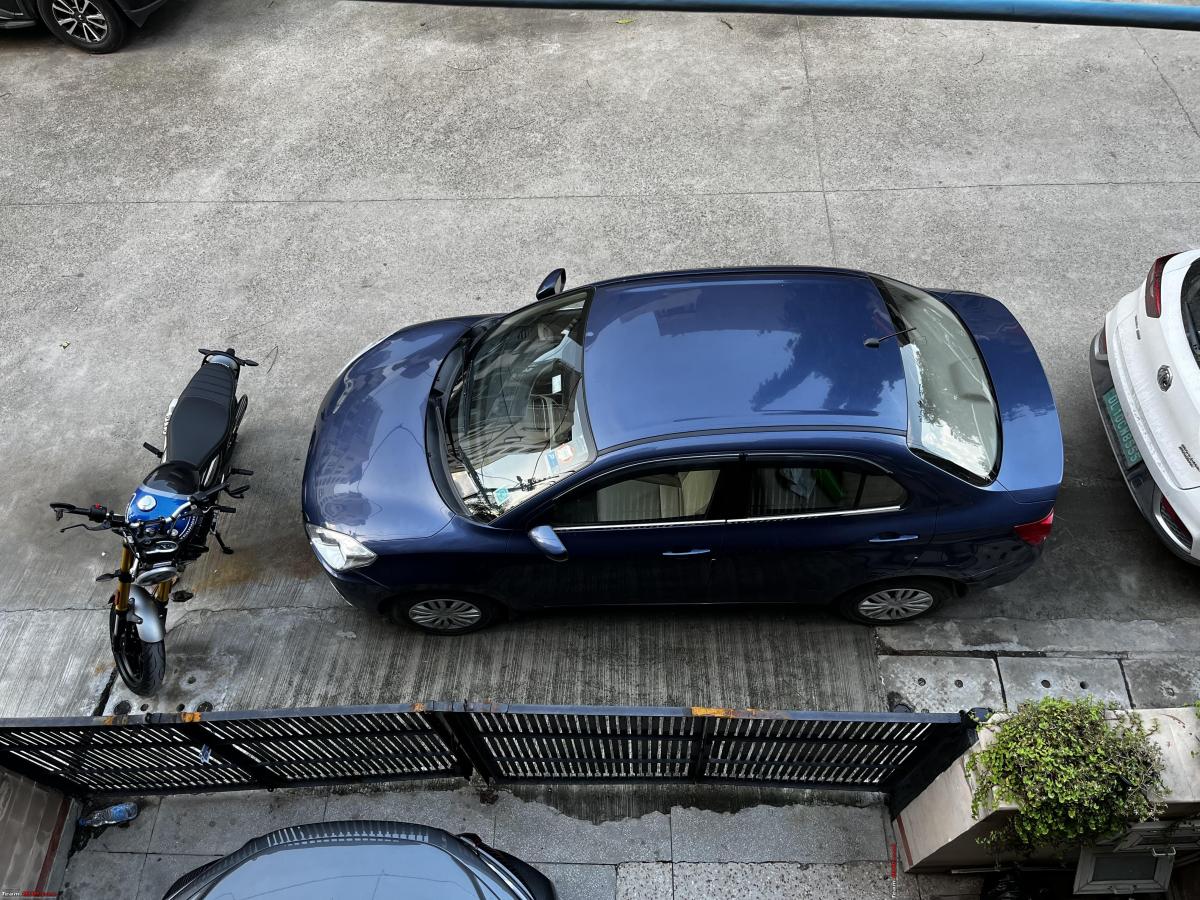 Waifu at the showroom ready to go.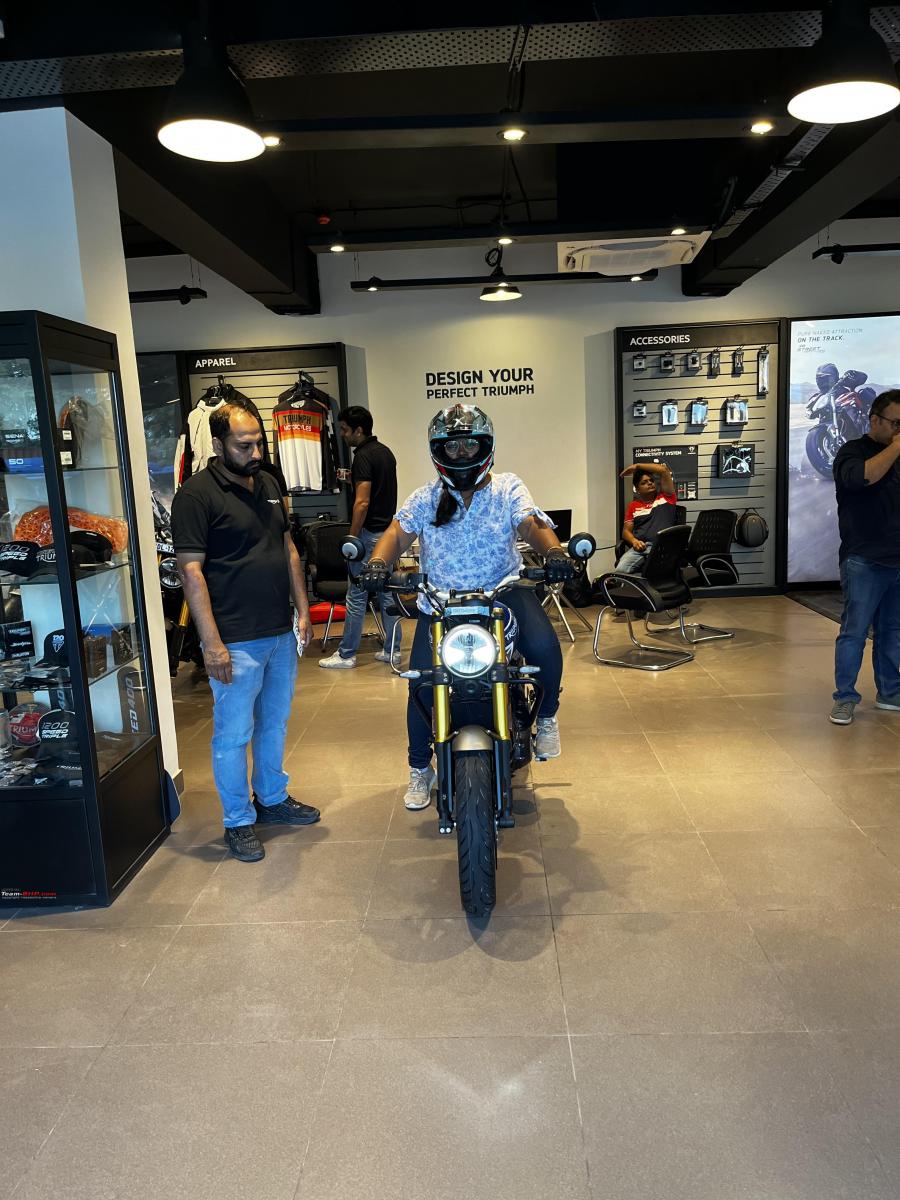 At home getting pooja done.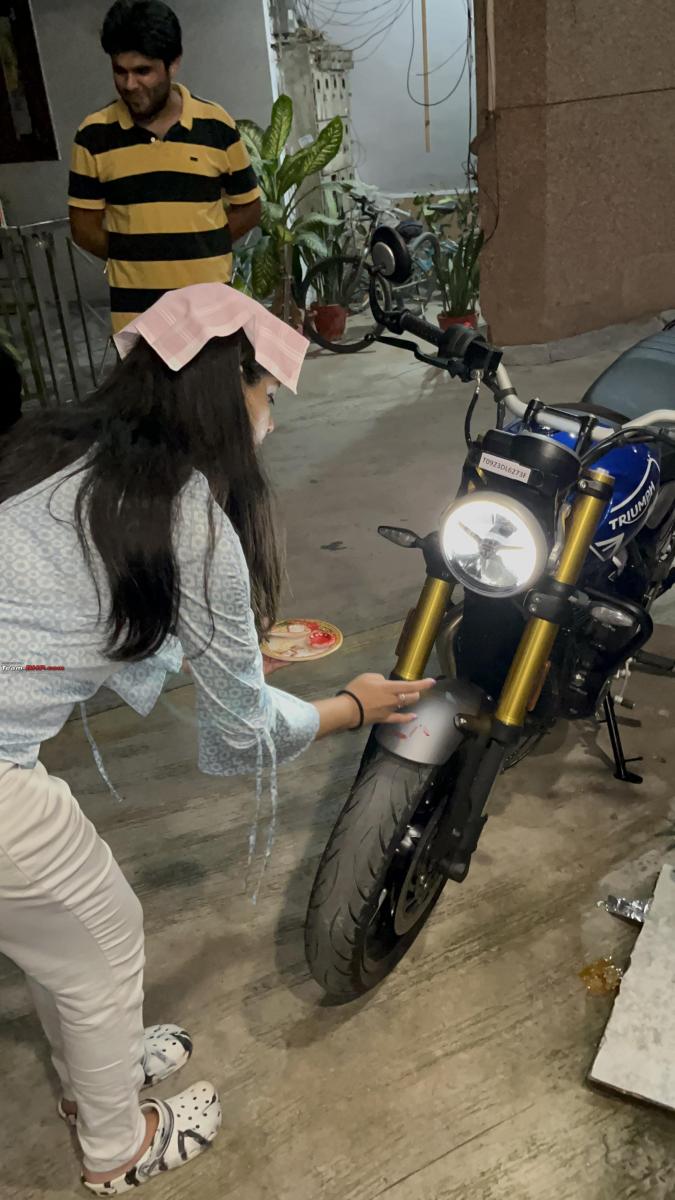 Read BHPian comments for more insights and information.
Source: Read Full Article