Brand new XUV 700 vs used Mercedes ML250: Which SUV to buy?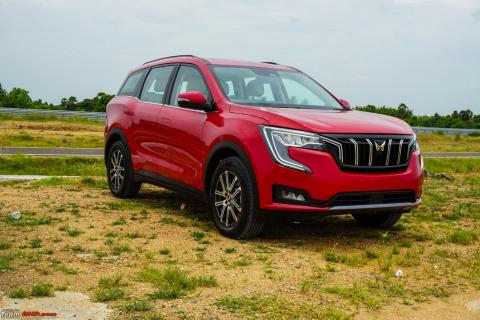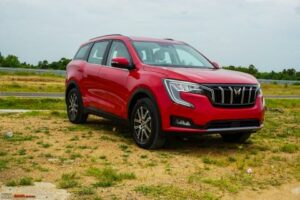 A very close friend of ours have offered up his 2014 Mercedes ML250 run 56,000 kilometers and registered in a different state for a very attractive price which fits right in our budget.
BHPian Maverick1918 recently shared this with other enthusiasts.
This is my first post on the forum. Search results showed up similar posts but for different cars altogether.
So here it goes. My brother and I have been bitten by the luxury car itch since a couple of years now but could never find an opportune moment.
As of now, we have 4 cars in our garage: 2018 Hyundai Creta SX Auto, 2017 Honda City CVT ZX Auto, 2013 Maruti Swift VXI, and 2023 Maruti Wagon R AGS.
All cars are in top shape(until recently) and maintained well, being driven by us brothers our wives or the parents as needed.
Last week my brother met with a freak accident with the Honda City and luckily escaped without any injuries. The truck drive who rammed him escaped the scene before my brother could gather his senses and get out of the car.
The bonnet, radiator, bumper, fenders are all in bad shape but the engine survived. While we are awaiting the estimate for the repair, our family members have started urging us to buy a new car as they do not want to keep the first car in the family that has met with an accident.
Though the reason is strange, but this has given us an opportunity to buy a new toy. We were looking for cars in the 25L-30L range. Preferably an SUV with high safety standards for mental peace after the latest experience. Number of seats did not matter. Bells and whistles were good to have. We were mostly looking for a decent infotainment system with great music. Sunroof, cooled seats etc. were good to have but not necessary. We finally arrived at the below 2 options.
A very close friend of ours have offered up his 2014 Mercedes ML250 run 56000 kilometers and registered in a different state for a very attractive price which fits right in our budget. We have seen this car since the day it was bought and know the car's history completely. We have even driven it quite a few times ourselves and both of us think that this is a lucrative option.
On the other hand, our father has recommended us to go for the Mahindra XUV700 AX7L variant stating that a new car is more value for money in the long run.
Now both of us are torn. Honestly, we do love the XUV700 as well. However, it is getting a little tough to decide between a pre-loved Luxury SUV and a brand new Mahindra.
As of now, we are not open to any other suggestions as nothing else fits into our budget and requirements and our hearts are set on either of these.
Looking for recommendations from fellow Team-BHPians. What would you recommend is the best option?
Here's what GTO had to say on the matter:
I have experience with both cars, as well as 10-year old Germans.

Go with the brand-new XUV700 simply because it is too darn competent. The petrol & diesel are both fantastic, with smooth AT gearboxes. The XUV700 also offers a good, spacious cabin, lots of features, 5-star safety and a sorted suspension.

A 10-year old ML250 / any German car will require upkeep, and some work at least once a year (twice in some years). Your bills will range between 1 – 2 lakhs per annum. As the car ages further, its reliability will drop even more. In 5 years, you will inevitably sell it off (whereas the XUV700 will give you 10 years of service).

There are many other considerations = not getting zero-dep insurance coverage for an old ML250 (you will get it for the XUV700), the stiff cost of tyres and how they will wear out quickly on the Mercedes etc. etc.

Keeping in mind the cars that you already own, the XUV700 will be a huge upgrade.
Here's what BHPian Axe77 had to say on the matter:
Easiest suggestion ever. Brand new XUV 7OO, without a doubt – in petrol or diesel as per your preference. The ML is a really outdated car by 2023 standards of the same vehicle while the XUV is completely modern and punches well above its weight on luxury as well as performance at its price point.

In the XUV, you will have a 10 year plus hassle free car. 3 – 5 years down the line you can always opt for some other luxury vehicle new or much newer pre-owned when it comes time to replace any of the other cars – should you feel so inclined.
Here's what BHPian shankar.balan had to say on the matter:
Contrary to all the advice here, I would go for the Mercedes ML250. Because I always follow my heart in these matters.

Also;

1. It comes from a trusted house.

2. It fits in the budget

3. There isnt much quite like the Three Pointed Star. Its appeal is timeless.

4. The Mercedes of 10 years ago is more 'mechanical' and quite as competent as any more recent car and more.

5. The XUV700 is full of Electronics which I dont somehow feel comfortable with.

6. I would keep some money aside for a thorough servicing job and any parts replacements that may be required.

7. I would cultivate a friendship with an FNG and take the Merc there for its TLC rather than the Merc Dealers.
Here's what BHPian avira_tk had to say on the matter:
ML 250 all the way, it's a huge step up from the XUV in terms of prestige, 56k is nothing for the proven diesel engine that should be easy to service in Mumbai. The other big expense is tyres, both use 18 inch, 255/55 vs 235/60 so the XUV tyres will cost as much.

In terms of money, around 24 lakhs all in for the Benz (OLX prices) and ~34 for XUV, that's 10 lakhs for any unforeseen expenses. The ML250 doesn't have an air suspension, a big point of failure with older luxury cars.

Point #3 of shankar.balan's is enough reason in my book.
Here's what BHPian sandeepmdas had to say on the matter:
Voted for the 700. I own the 700 and I also owned the 500 for almost 10 years, but that's not the reason for my vote.

Undoubtedly, the Mercedes holds aspirational value like no other, but it has a catch that you'll realize only when you sell the car. Imagine you're selling this ML today. Till yesterday, the public viewed you as a person who owns a Mercedes, and from tomorrow? A person who once owned a Mercedes but not anymore. I can't comment about the public perception in a huge metro like Mumbai but believe me, you'll be forced yourself to buy another premium car just to prove them that you are okay and not "broken", financially or professionally.  Especially in small towns.

I wouldn't have voted for the Mahindra had the other car been a Fortuner. The Fortuner does not have this image issue, and I know people who have settled for the Legender when they can afford the GL class.
Here's what BHPian Arnav612 had to say on the matter:
The ML/GLE from that generation ONLY exhibited badge value. And nothing extraordinarily Mercedes. While the car is a decade old itself, remember that the interiors are almost 15 years old in design. I have spent a lot of time driving an XUV7OO Diesel Automatic (AX7L), and it felt leads ahead of its time even. The tech, the drive, the agility and the ambience in the cabin made me scratch my head over how a Mahindra could do all of this.

I had purchased a 2014 BMW 530d last year for the price of a mid-spec XUV7OO. While the car itself was manic, the upkeep costs just didn't make sense and took away from the experience of buying a "new" car. You get a lot more peace of mind from buying the XUV, and that's just the cherry on top of a massive cake.
Read BHPian comments for more insights and information.
Source: Read Full Article