Mercedes-Benz GLC vs BMW X3 vs Audi Q5 vs Lexus NX 350h vs others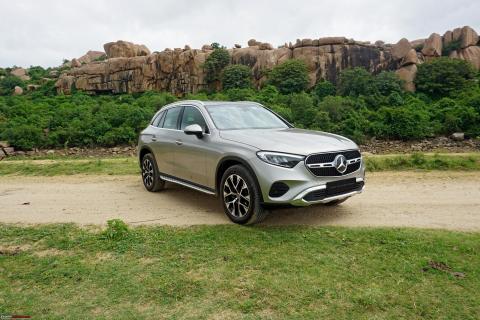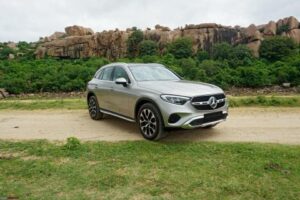 The new GLC has vastly improved over the old car which was so boring. The Q5 is awesome for those looking at a value-for-money play here.

Mercedes-Benz GLC
What you'll like:
Great looks matched to solid build quality
Premium quality interiors, supportive seats, filled with technology
Adequate interior space and 620 litres of luggage-carrying capacity
Fast and competent petrol and diesel powerplants
The Mercedes 9-speed AT gearbox is now very good! And smooth too
Well-damped suspension offers mature ride quality
Fun to drive (unlike the last-gen GLC)! Very good handling, well-calibrated steering & excellent high-speed manners
Loaded with features such as seat kinetics, latest-gen MBUX, transparent bonnet & lots more
Impressive 15-speaker Burmester audio system
5-star NCAP rating, top-notch safety kit & a suite of electronic aids to keep you safe
What you won't:
Expensive! Priced at 85 – 88 lakhs on-road
More powerful 300d tune is sadly not offered on the new GLC. Period. We hope it is introduced at a later stage
Touch-type controls can take time to get used to. Physical buttons are gone! Even ORVM adjustment is touch-based & non-user-friendly
Back seat is more suitable for 2 healthy adults and a child. Not 3 healthy adults
Missing features such as cooled seats, passive keyless entry, head-up display, Level 2 ADAS, full-size spare tyre (has a space saver tyre) etc.
Small ORVMs with limited adjustment range. Clearly, form over function here
Heavier adults will find the front seats too snug
Suspension has a firm edge to it. That & the 19-inch wheels make potholes felt at low speeds
Review Link
BMW X3
CEF_Beasts' X3 30i Ownership Review
worldcrawler's X3 xDrive 20d Ownership Review
karan561's X3 LCi Drive Report
Audi Q5
Review Link
Lexus NX 350h
What you'll like:
Looks handsome from most angles – more European than Japanese
A lot of technology and equipment are standard, even on the base model. Many features from a segment higher
Brisk performance, linear power delivery and good fuel economy
Class-leading suspension provides a great combination of ride and handling
Five-star Euro NCAP safety rating and a long list of safety features
Epitome of reliability. Will almost certainly trump its European rivals
Audiophile-grade Mark Levinson sound system
What you won't:
Only one powertrain option is available. No Plug-In Hybrid for India
20″ wheels with run-flat tyres and no spare. This can be a problem given our road conditions
Missing features such as massaging seats, wireless Apple CarPlay, Android Auto, etc.
Four-seater at best. Five adults will find the interior space tight
Long overhangs limit rough-road capability
Limited sales and service points. Only four dealers across India at present
Link to Review
Volvo XC60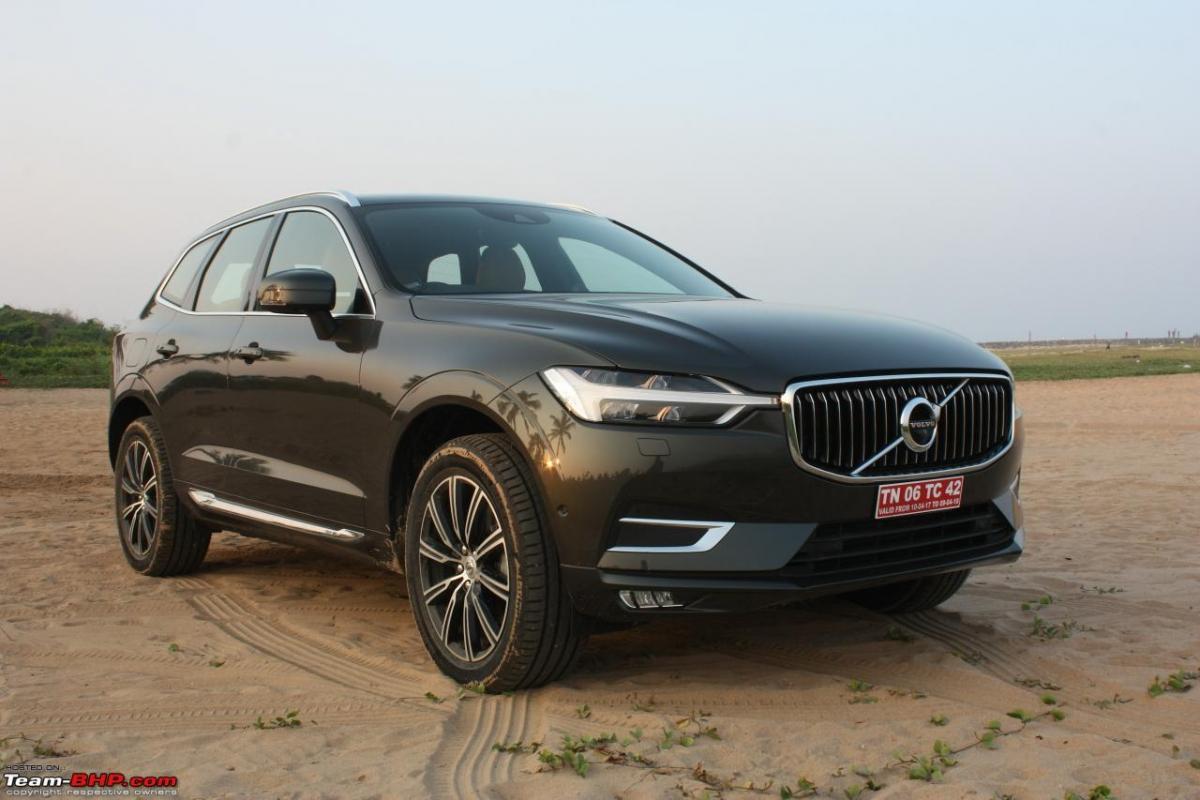 What you'll like:
Very well-priced
Sharp-looking SUV with a premium build. Got to love Volvo's new designs
Segment-leading features with all the bells & whistles thrown in. XC90 features an XC60 price
Sorted road manners. Mature suspension setup
5-star Euro NCAP rating & topnotch safety kit
What you won't:
Low-speed ride isn't plush. Has a firm edge & you will feel potholes & bumps
Only one engine option offered
Better for 4 adults onboard, due to the tall central tunnel at the rear
The bland and now familiar rear-end styling will evoke mixed feedback
Dealership network isn't a patch on its German competitors
Link to Drive Report
The 2021 XC60 mild-hybrid – Launch Thread
Land Rover Discovery Sport
What you will like:
Modern if laid back styling – less derivative than its German rivals
Commanding cabin with excellent visibility and space
Astounding off-road ability
Good on-road manners with well weighted steering for an SUV
Build integrity and durable
What you won't:
Petrol engine has a bit of drinking problem if pressed hard.
+2 rear seats are a joke and an unnecessary expense
Cabin lacks the initial showroom appeal in terms of trim and basic touchscreen interfaces
Expensive compared to its peers
JLR service is poor due to indifferent Tata management
Link to Drive Report
AdiSinghV12's Ownership Review
The 2020 BS6 – Launch Thread
Range Rover Evoque
Link to karan561's Report
Jaguar F-Pace
What you'll like:
Styling retains the Jaguar heritage to a large extent
Sorted dynamics – ride and handling are pliant even though tuned towards the sportier side
A Jaguar that you can actually take off-road
What you won't:
Better for 4 adults onboard than 5
Ordinary performance from the 2.0L engines
Jaguar's after-sales network isn't a match for that of Mercedes or BMW
Link to Drive Report
The 2021 Facelift – Launch Thread
Here's what GTO had to say on the matter:
Great competitors & fierce competition in this segment. Good for us customers.

My pick would be the X3 M40i for its fast performance, adjustable suspension, snappy gearbox & BMW's overall reliability.

The new GLC has vastly improved over the old car which was so boring. New GLC has more character. The Q5 is awesome for those looking at a value-for-money play here. I find the Lexus NX yawn-inducing and don't like the engine/gearbox tuning of Volvo.

With Land Rover & Range Rover, the meaty models are priced higher up (starting with the Defender).
Here's what BHPian Sahil had to say on the matter:
Have owned/own 3 from the list: The Q5, GLC 300(Previous Gen) and F-pace.

The F-pace is one that has spent the shortest time in our garage, sold it in 3 years or so. While it was a good car, the resale value was even better due to the massive price hike it got after the facelift. Hence when an opportunity came with a bigger and better lateral upgrade, I jumped on it.

However, my main issue with the car was the suspension. It was too stiff for Mumbai's potholes. I am all for sportier rides and low body roll but this was too big a compromise.

The GLC and Q5 are both very plain Jane. No complaints, they do a great job but there is no wow factor.

The X3 on the other hand, especially with the facelift and some more kit is a great blend of practicality and performance all around.

Overall, I think this category needs a shake-up. It's all too generic and boring.
Here's what BHPian Turbanator had to say on the matter:
One differentiator for me is the Quality of equipment that most EU manufacturers give on higher models vs. the lower. This is one very important aspect, especially for someone who is used to higher variants. Someone who owns a 7 series will never be at peace in an X3, and the same goes for MB.

Though only a few customers would have owned higher variants, this is a very important point. One gets pulled by the brand, but you don't necessarily get all good things.

This is where Lexus excels. The quality of leather, switches, and audio, basically you don't see shortcuts or a big difference with higher-end models.

Lexus is what will be my pick, more so in a place like Chandigarh where we don't have to pay RTO on strong hybrids
Here's what BHPian Axe77 had to say on the matter:
I'd have a very simple shortlist for this one. Part of the shortlist is driven by my reluctance to include any diesel in the consideration set.

X3 M40i vs GLC petrol.

X3 M40i's key downside is it's nearing the end of its life and prospective buyers may want to wait for the next generation. Other than that though, its performance is simply in another league.

GLC: For a thoroughly up-to-date current generation iteration. Comfortable to sit, nice to drive and spacious boot. A complete car in every respect. I'm not a fan of the new interior trims they've come out with though with that pinstripe dash – looks borderline gaudy IMO but I'm likely a minority and most will love it I reckon.
Here's what BHPian lamborghini had to say on the matter:
Tough choices – the enthusiast in me wants the X3.40i / X3.30i – a beautiful daily driver for our road conditions, and one which will also see you want to embark on more road trips!
However, as a family car – the Lexus put up a fight with more comfortable rear seats, hybrid tech, and a comfortable suspension.

The others however don't excite me – having been around for a little too long, feeling a little dated barring the new GLC which seems to be a beautiful package – but the 2 Mercs we've had the pleasure of owning haven't been the ultimate word when it comes to build quality, maintenance, etc. I am not sure if I would want to buy another one, especially at the inflated prices they're asking.
Check out BHPian comments for more insights and information.
Source: Read Full Article