Owner explains why he recommends Altroz purchase, despite its niggles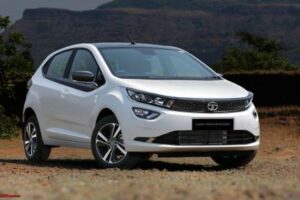 There is no substitute for Altroz in that segment in terms of diesel engine, road manners, solid build quality, brilliant fuel efficiency on the highway & a big car-like feel on highways.
BHPian AutoYogi recently shared this with other enthusiasts.
I have covered close to 13 thousand kilometers in less than 9 months. I have never faced DPF issues till now (not even once) even though my running is 40:60 (city:highway) ratio.
The major issues I have faced till now are as below:
So, from the above points of mine you must kindly realize that I have been struggling with AC issue from the time of delivery and it is the TASS experience that has spoiled my peace of mind as they kept on testing the car and wasted my time with no resolution.
I feel you can go ahead with the purchase because:
1) According to your handle location you stay in Vishakapatnam and a simple Google search for Tata Motors shows me multiple Tata showrooms in terms of sales/service and few of them have very good ratings (say 4+) on Google. Unlike my case where there is only one showroom to rely upon.
2) There is no substitute for Altroz in that segment in terms of diesel engine, road manners, solid build quality, audio system, ride quality, feather-light clutch for a diesel, strong mid-range, brilliant fuel efficiency on the highway, a big car like feel on highways and expressways, seating comfort for a 6'3″ and 93kg well-built guy like me, etc. There's a lot more that is awesome with the Altroz, especially in the diesel variant. I have never been stranded with my car as it is very solid mechanically and it is only the niggles that irritate me which are mostly from the electrical and electronic parts of the vehicle along with bad TASS experience in my place but, every time I sit in the car and close the door I feel so safe and cocooned from the outside world and one long drive makes me fall in love with her again and again.
3) You will absolutely love the in cabin experience, especially due to the brilliant ergonomics, safe feeling on shutting the doors, nice audio system and you'll have a memorable time as long as you are driving the car. There is something in the ALFA ARC that makes it a brilliant platform and it rides like magic. Be prepared for minor niggles that come once in a while and don't worry about major breakdowns as Tata Motors is well known for their diesel engine reliability.
4) I have researched among a lot of forums and watched online videos to realize that there are only two major issues with Altroz:
AC Actuator/Dampener failure which will lead to the AC modes (face, leg, windshield) not changing while you can still use the AC in face mode normally with all temperature and fan settings working as usual.
Paint defects (small dust particles embedded in paint) in most of the altroz's especially near weld joining areas along with rusting issues in a few cars especially in coastal regions or areas where salty water is used for washing the car daily. If you can kindly take care to not wash the car daily and avoid using salt like water then, you are all good.
5) I would kindly suggest you check out the Altroz XZ with fabric seats and see if you like them. I know you have booked the dark edition but I would suggest you to spend some time in lower variants with fabric seats and beige roof (feels airier compared to dark edition with black roof liner in my opinion) and then take a call.
Check out BHPian comments for more insights and information.
Source: Read Full Article