VW Golf GTI (Mk4) | PH Used Review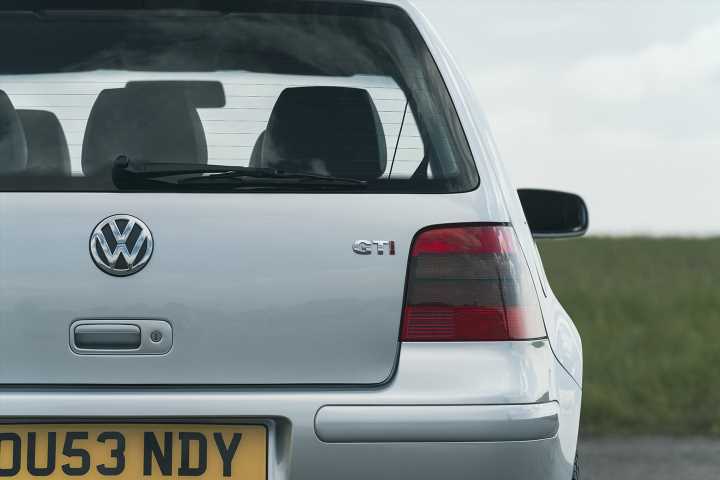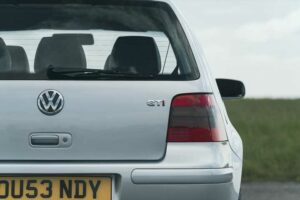 25 years on from launch, has time been kind to the GTI so many love to hate?
By Matt Bird / Wednesday, 23 August 2023 / Loading comments
Back then…
The mid-to-late 1990s were not a great time for the humble hot hatch. Insurance had killed off so many of the old favourites earlier in the decade, and the 21st century revolution – complete with a Renaultsport Clio, Focus RS and Civic Type R – hadn't arrived just yet. There was a 306 GTI-6, yes, but not much else. To its credit, VW had never wavered in its commitment to the Golf GTI; the third generation had arrived when the entire market was flat in the early 1990s, so a lack of rivals (and a less than favourable reaction to the Mk3) wasn't going to deter it from creating the fourth. The Fiat Bravo HGT and Nissan Almera GTI weren't ready for this…
Nowadays we're used to hot hatches being aspirational, premium performance cars, but it was a fairly new concept 25 years ago. The Mk4 GTI, and the Golf range more generally, completely redefined expectations of quality for compact cars. Here was a car that was ostensibly just a VW Golf, yet one that made you feel a million dollars with the way it was built and the way it looked. The natty blue backlighting helped too, of course.
Problem for the GTI was that it seemed VW had spent rather too long making the interior feel great than making its iconic Golf hot hatch drive how it really ought to. Which would have been disappointing enough on its own; following the less-than-inspirational Mk3, it was a decision that bordered on the egregious. A Golf GTI was never the most thrilling hot hatch around, but the conspicuous lack of excitement in the Mk4 didn't win it many fans among critics in the late 90s, and that reputation has lived with it ever since. Still, we were spoilt then – a TVR Griffith was a £40k sports car, for heaven's sake. What has 25 years done for the Mk4 Golf GTI?
Nowadays…
A proviso, first off. This car must be the best Mk4 in the UK, if not the world. On a 53 plate, it's one of the very last, and what looked to be a trip computer that hadn't been reset for a while was actually the odometer for its entire life – all 1,700 miles of it. So if the Golf looks good in pictures, rest assured it's even better in reality: assured, cool and classy in the way that only the best Golfs can be. And maybe the ones actually out there to buy won't quite be. Remember the Mk4 Vauxhall Astra was produced at a similar time to this Golf, and it looks nowhere near as contemporary. The Ford Focus, of course, was another great piece of hatch design from the period, though even it can't exude the same sort of confidence as this Golf still does. Typically old family cars start to look oddly proportioned or underwheeled as time moves on and tastes change, but not the GTI. It looks spot on – still.
If the exterior sets the right tone for subtle sportiness, inside is perhaps where the first clues lie that this won't be a tremendously thrilling GTI. There's wood trim, for starters, which seldom sits comfortably in hatchback with sporting pretensions, and plump leather chairs that sit you high and don't clasp quite tight enough. It's a beautifully assembled space, albeit not very dynamic at all.
Which, wouldn't you know, kinda chimes with the entire driving experience. The GTI is easygoing, comfortable, impressively refined for a car on such old architecture… but you'll search in vain for joy. And this from the era of performance cars that offered up excitement more freely; this shouldn't be a hot hatch that needs 100mph beneath its wheels to feel alive. Yet it never threatens to elevate the entertainment level beyond moderate. Which is a pity in 2023, if confirming much of what's been said before. All those years ago, when cars like the 306 were new, it must have been quite the disappointment for fans.
Back when engine variety was the spice of automotive life (or when the badge was unjustly diluted, depends on perspective), the Mk4 was offered with a pair of naturally aspirated four-cylinders, a turbo four and even a diesel; the 150hp PD slugger became something of a cult hero in period along with cars like the E46 BMW 330d, offering petrol performance with vastly reduced running costs. The car seen here has the 1.8-litre, 180hp petrol turbo, and it feels keener than the on-paper numbers suggest. Or perhaps we've forgotten that a 0-62mph time beyond seven seconds can feel brisk. Officially this gets there in 7.9 seconds, and has that feeling of willingness that old, simple, uncomplicated cars often possess. The clutch is light, as is the gearbox, and the GTI can still scoot along at a reasonable pace. It all just feels a tad plain, though; we all know this 1.8 turbo can produce plenty more power, but it doesn't take long with it in standard form to understand why the R32 became the hero Golf. The delivery is too linear and the sound too ordinary here for it to be memorable.
As for the handling, it's clear that the Mk4 Golf isn't half as bad as you've probably been told. It always feels strange that the Leon Cupras of this era are lauded as hot hatch achievements sharing so much with the VW, while the GTI apparently isn't fit to where the badge. And it's not that bad at all, promise. Indeed, there's some fun to be had harrying yourself along in a car that's probably Polo sized now, with a manual gearbox, without a mode or setting in sight. The Golf doesn't take a huge leap of faith to get the most from or enjoy, and there's a lot to be said for the simple things in 2023.
It's a shame that this all feels so aloof, however. Even today the slow, detached steering makes it hard to really connect with the Golf, so it must have felt especially distant back in the day. Light and easy controls make sense for a family hatch, of course, though it's a shame there couldn't have been a little more grit for the GTI. The handling itself is keener than the steering makes it seem, and the ESP is just a button switch away, but never does this Golf ever feel like it revels in such treatment. Which should never be the case for a hot hatch. Nevertheless, the buying public – somewhat against the historical narrative – lapped this car up. In the UK, 61,879 Mk4 GTI hatches were sold, indicating the appetite that was there for a hot hatch more focused on the everyday experience rather than the 6am on Sunday one. And look where we are now – maybe VW never needed to change it at all…
Should you?
If you like a Mk4 Golf, then absolutely yes. It remains one of the great hatchback designs, inside and out, and still drives with a really grown up feel. That such a premium is now attached to the R32, indeed any V6-engined Golf, makes the case for the GTI stronger. Because it certainly still offers the quality and the image that forms a chunk of that appeal. If not, obviously, the sound. Perhaps a V5 could split the difference.
As a hot hatch however, the Mk4 GTI still leaves something to be desired. This isn't one of those retrospectives that declares everything that went before it wrong. It's simply too remote to engage its driver in any situation, which any great hot hatch – even the more mature ones – must do at some point. In attempting to move the Golf further upmarket another chunk of the GTI appeal was sacrificed. On the upside at least, it means there are survivors still out there today that exist as cheap, stylish transport, which isn't really the case for so many similar cars.
The 180hp Anniversary models are already a collectors' item, so don't expect any bargain examples of those to crop up soon. Similarly, a 115hp or 125hp that didn't cut the mustard back then certainly isn't likely to now. But if it's possible to avoid paying Mk5 money for one (because there's no doubt the later car is superior), then a Mk4 can make some sense. A less than brilliant GTI doesn't make for a bad Golf, after all.
---
SPECIFICATION | VW GOLF GTI MK4 (1998-2004)
Engine: 1,781cc, four-cyl turbo
Transmission: 6-speed manual, front-wheel drive
Power (hp): 180@5,500rpm
Torque (lb ft): 173@1,950rpm
0-62mph: 7.9 secs
Top speed: 134mph
Weight: N/A
MPG: 35.3
CO2: 192g/km
Price new: c. £18k
Price now: £1,000+
Source: Read Full Article